There's nothing quite like a heaping plate of hot chicken, and Indy has an assortment of restaurants that may be able to satisfy your craving.
---
5308 N Keystone Ave., Indianapolis, IN 46220
Specializing in housemade sauces and spices, Chicken Scratch is able to provide an extensive menu showcasing their wings and hand cut fries. Their signature honey hot sauce is included in many of their items and positive reviews. Finish off your meal with their peach cobbler bread pudding. 
---
Stuck inside? This one-of-a-kind delivery kitchen brings restaurant-quality food to wherever you are. Unlike other food delivery services, ClusterTruck makes its food in one central kitchen only after a driver is available to deliver the food to you. From hot chicken and waffles to churros, there are endless options for everyone to enjoy. 
---
530 Massachusetts Ave. Suite 150, Indianapolis, IN 46204

Continuing to add to the number of new hot chicken restaurants in the city, Dave's Hot Chicken has found its home on Mass Ave. Will you enjoy your chicken with a low heat level, or are you brave enough to devour the "Reaper" level? Featured in 13 publications with 68 locations, Dave's has made its mark on the hot chicken scene. 
---
310 Massachusetts Ave, Indianapolis, IN 46204 

Indianapolis is home to one of the six locations of this renowned food and beer hall. Not only has The Eagle won "Best Of" accolades throughout the country, but they also pride themselves in bringing people together through their food. It's recommended that customers get their award winning fried chicken smothered with signature hot honey. 
---
4715 E 96th St., Indianapolis, IN 46240 | 1072 Broad Ripple Ave., Indianapolis, IN 46220 | 2254 E 146th St., Carmel, IN 46033
This hot chicken chain has three locations: downtown Indy, Broad Ripple, and Carmel. Feed your flock with one of their hot chicken plates, southern sides, or pie-in-a-jar. Since founded in 2015, Joella's Midwestern chain has doubled in size with locations now in Florida and Georgia. 
---
222 E Market St. (In Indianapolis City Market), Indianapolis, IN 46204

The newest kid on the block is owned by David Brown, an Indy local and veteran. Brown encourages their visitors to create their "drip" sauce experience with six heat levels that range from Original (no heat) to Heat River (burn warning). However, the menu isn't limited to its sandwiches and strips, but they also showcase a variety of colorful entrees. Such as, their signature fries, sweet corn, fried okra, and even homeade banana pudding for dessert. Naptown's mission is to give the Indy community a unique experience and take pride in their thriving city. 
---
Thunderbird
1127 Shelby St. Indianapolis, IN 46203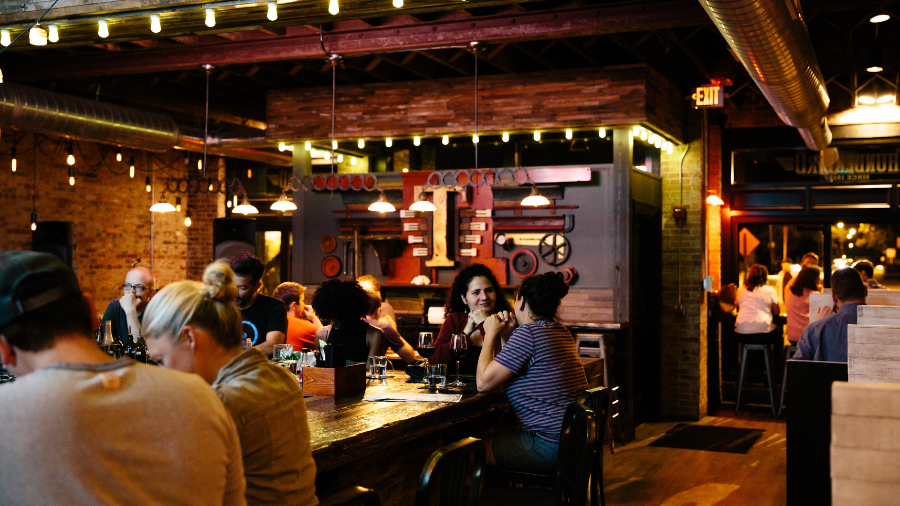 Cocktails and chicken in the same building- can it get any better? Thunderbird was born from a former Rockabilly club from the 50's and 60's and showcases cocktails, both classic and experimental. Chef Herndon's menu consists of salads, a renowned hot chicken plate, sandwiches, and so much more. 
---
1004 Virginia Ave., Indianapolis, IN 46203
This west coast joint has officially made its way to the Midwest with their signature hot chicken sandwiches, Krinkle Kut fries, and "Bonuts" (their famous biscuit-doughnut dessert). HotBoys curated their own version of Nashville-style hot chicken, called Oakland hot chicken, which is brined overnight and 100% halal. Happy customers have ranked HotBoys as the #1 chicken sandwich in California, so be sure to pay them a visit.