Indy's food scene is Booming right now (with a capital B) and it can get overwhelming if you're ballin' on a budget. I mean, you want to enjoy the trendy hotspots that keep popping up around town but you also want to take that vacation, buy those new Nikes and perhaps pay off a student loan or two, right? Well, we might not have it all figured out yet but you can still eat some good grub in Indy, even on a budget. 
Food & Wine Magazine recently called Indy out as one of 32 Places to Go (And Eat) in 2019 and Forbes thinks we are America's Most Underrated City. We agree with both sentiments and think everyone should get out and have a taste of the city.
Let's break down the week by some of the best deals across Indy.
Sunday
Festiva offers a little somethin' somethin' on Sunday mornings for the brunch lovers out there. They call it the Sunday Funday deal, where you can get Bottomless Bloody Marias or Sparkling Palomas for just $15. Now that'll cure a hangover.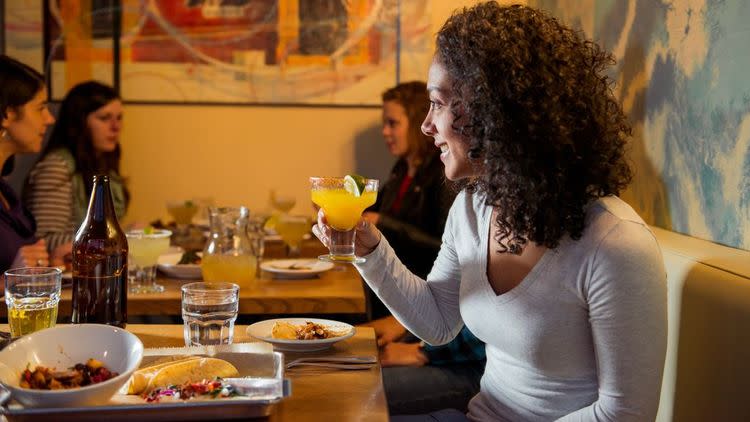 For many, FortyFive Degrees has become a weekly staple simply because of their Sunday Sushi Special offering half-priced sushi rolls All. Day. Long.  
Monday
One of my personal favorite deals of the week is at Goodfellas on Mass Ave, where they offer half-off 12" pizzas. Tip: head back to Wise Guy Lounge, the speakeasy bar behind the pizza counter and grab a beer or a bourbon to go with your NY-style 'za.
Feeling Irish? Claddagh Irish Pub on South Meridian offers buy one get one free Fish & Chips on Mondays. All you need to do is purchase a couple beverages, but you were already planning to do that, right?
If you're still not tired, pop over to Hotel Tango in Fletcher Place for a nightcap. $5 Moonshine Mondays will surely get your week off on the right foot. 
Tuesday
Tinker Street's Tinker Tuesday Special is the ideal date-night spot offering a three-course menu for $33 a person. Nestled in Herron-Morton Place just north of downtown, Tinker Street offers up a seasonal menu with a fun take on some classics and a handful of unique dishes by chef and co-owner, Braeden Kellner. And you won't even break the bank.
World of Beer, a Mass Ave newcomer, celebrates Taco Tuesdays with $2.50/$3.50 tacos and $3.50 select Mexican beers. 
Wednesday
Not just a Wednesday thing, but Sahms Tavern has a $3.33 menu from 4-6 pm and 9 pm-close during the week. Essentially it's their entire regular menu just with slightly smaller portions. Pair it with a Big Lug Beer and make it a tradition. Maybe have book club there. Go wild. 
Thursday
The lounge at Ocean Prime has a specific menu that offers half-priced small plates from 4-7pm Monday-Friday PLUS $1 oysters on Thursdays and Fridays.
Mesh on Mass Ave may be best known for their brunch or wine list but they know how to whip up some fire cocktails as well. And on Thursdays, martinis are half-off. Bottoms up.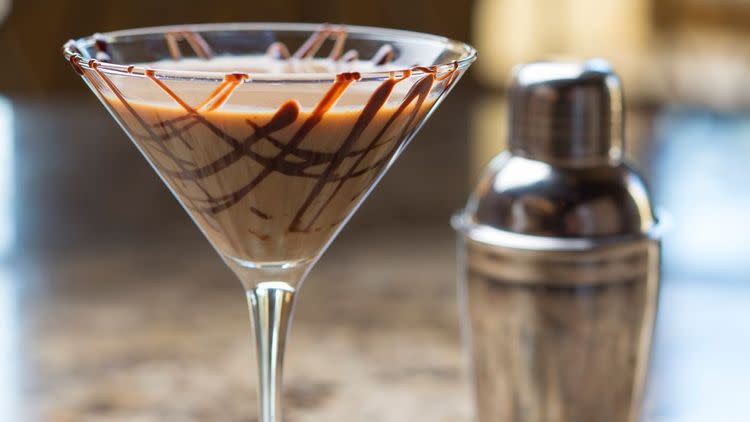 Friday & Saturday
It's the weekend so let's talk liquids. 
The Pittsburgh party takes over Illinois street on Fridays when everything behind the bar is half-off at Primanti Bros. Yes, you heard that correctly. 
I jumped on The Dugout's bandwagon quite some time ago, as it is consistently rated the best dive bar in Indy and is truly an institution in Fletcher Place. Well The Dugout has pitcher deals...and incredible ones at that ($6 for a pitcher of PBR). It's tough to find a beer for <6 bucks these days, let alone a pitcher. Broad Ripple Tavern offers 24-ounce beers for $4 on Saturdays and serves up arguably the best chicken tenders in Indy. Fountain Square's Thunderbird shells out a Budweiser and a shot for $6 - and if you're already there, you'll want to stick around for the food.
---
What did we miss? Bon appétit.