What happens when you combine the topics of golf, women, the Indianapolis Motor Speedway, and tech?
For Indianapolis, you get the Indy Women in Tech LPGA Championship presented by Guggenheim. Hosted at the Brickyard Crossing September 4-9, 2017, a Pete Dye golf course located inside the Indianapolis Motor Speedway, 144 of the world's best LPGA Professionals will come to Indianapolis to play the three-day event for a chance to win a $2 million purse.
The Indy Women in Tech (IWiT) Championship presented by Guggenheim has a dual mission beyond hosting a great event: to inspire and empower women to pursue a career in technology through community programs, to expose our youth to the engaging world of STEM through hands-on experiences provided by professional female role models, and to provide students and women the financial support and family services necessary to pursue their dreams.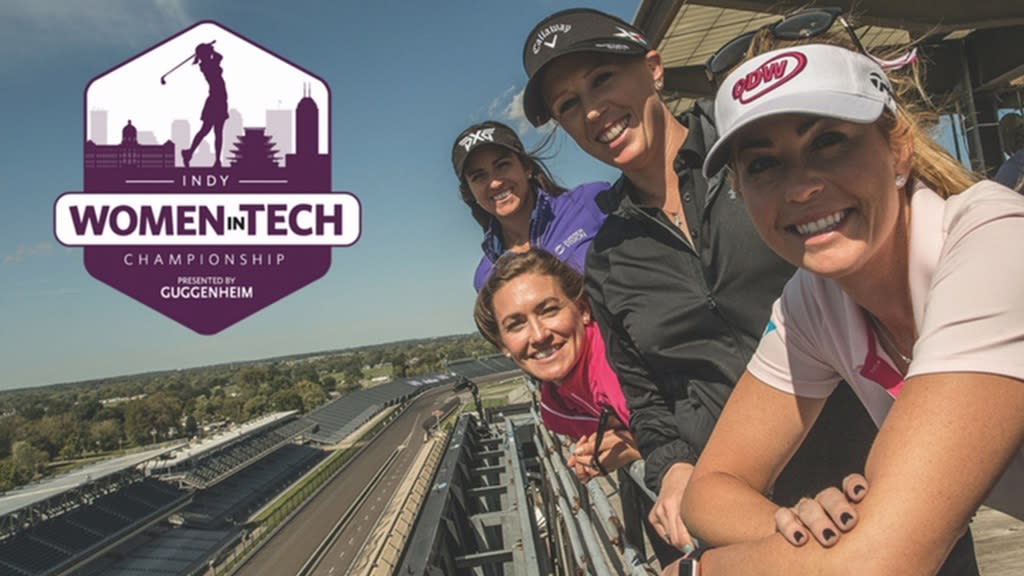 This event came to fruition with former Indianapolis Mayor Greg Ballard, who championed tech during his administration and helped align Guggenheim to the cause of women in tech.
"For our city to continue to grow and prosper, we must have a highly-educated, highly-diverse workforce. The Indy Women in Tech initiative's goal is to provide opportunities for women of all ages to become part of Indianapolis' growing and innovative tech sector. Without more women working in tech at every level, our city and our economy will never reach its full potential," said Ballard.
The Indy Women in Tech Foundation (IWiT Foundation), a non-profit organization, was created to inspire women and female students of all ages to pursue opportunities in the technology field of their choice.  Specifically, they partner with allied organizations to recruit women to work and study in Science, Technology, Engineering and Mathematics (STEM) as well as provide the necessary financial support, training, and education in tech-related fields. See all of the individuals involved with the IWiT Foundation here.
While the world's best golfers compete for the top prize during the LPGA Championship event, ancillary events will occur to support the mission of the IWiT Foundation. Those events include an IWiT Summit with nationally-recognized speakers and a STEM hands-on experience called The Eureka! Exchange for local youth. Additionally, other workforce and educational events and partnerships will occur throughout the next three years alongside the LPGA Championship.
"The tournament week is seen as a combination of the ongoing efforts of the IWiT Foundation. All of the proceeds from the event will benefit the IWiT Foundation, and the foundation will place money in causes associated with women in tech. Our event week will be packed with events associated with the initiative," said Harry Hardy, Vice President of Octagon, the sports management group in charge of this event.
Ready to lace up your golf shoes and head out to the course? Tickets are currently available to attend the three-day golf championship event, or you can be one of 700+ volunteers needed to make this event a success.