There's a new way to get around the Circle City! Welcome in the future of public transportation with May Mobility. In partnership with IEDC, Toyota Mobility Foundation, and Energy Systems Network, May Mobility recently launched a fleet of self-driving cars to shuttle you to your Circle City destinations – completely free.
You may have seen these Together in Motion autonomous vehicles making their way along the northwest side of downtown Indy since late June. If you were wondering what it was that you were looking at, I wouldn't blame you! These self-driving cars are so advanced in technology that they each sport a high-tech camera perched on top of the vehicles, always keeping an eye out for surrounding traffic, pedestrians, and the rules of the road.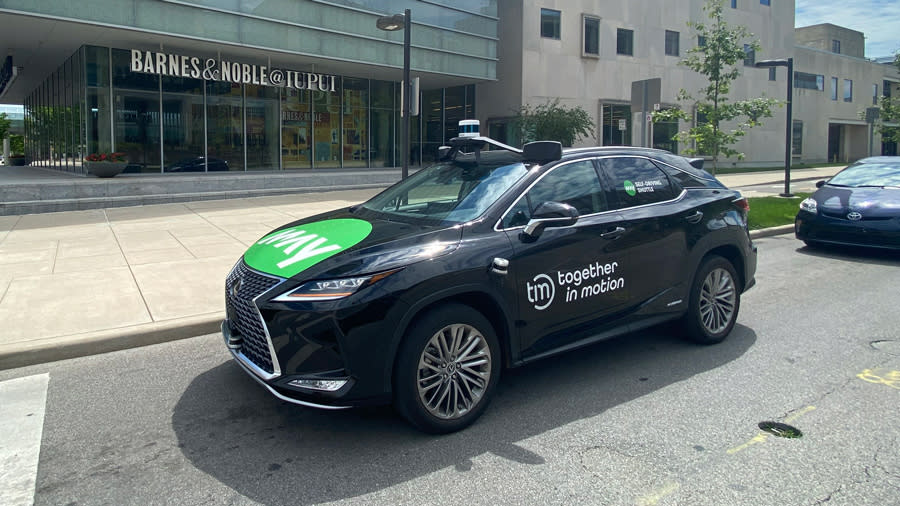 Other than the all-knowing camera atop the cars, May Mobility shuttles are just like any other car. Though they are self-driving, there is what's called an AVO – autonomous vehicle operator – ready to welcome you in every car. Because May Mobility prioritizes safety over everything, these AVOs are standing by to work alongside the technology throughout the routes. Plus, they are there to answer any questions you may have about the shuttle service.
There are currently nine stops on the May Mobility shuttle line, all in or around the campus of IUPUI and surrounding health centers, including Riley Children's, Eskenazi, and IU Health University Hospital. Two of these stops connect to nearby Jagline and IndyGo stops, with one bringing you right to the Red Line at Vermont and Capitol.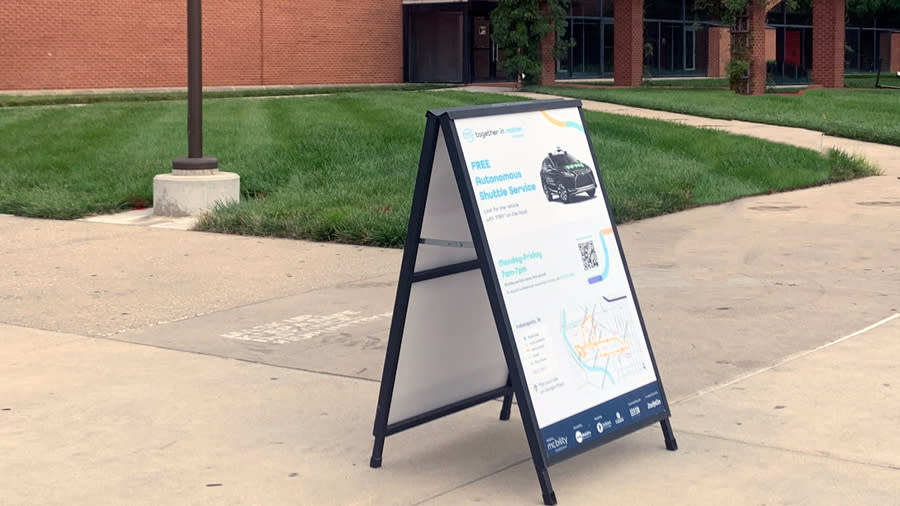 So how does it work? I had the same question. It's simple, really. All you'll do is scan the QR code at any stop (shown above) to see where each car is currently driving on the route. Then, when one arrives to your stop, you and up to two others can hop right in! No fee, no sign-up. Hassle free. There are also shuttles specific for wheelchair accessbility - just take a look after scanning the QR code to learn more. 
Now through November, you can ride for free with May Mobility's Together in Motion shuttles. See you out there!