Table for 200, please!
It's time for a city-wide virtual dinner party. While in-person meetings are postponed, conversations are still on-going. That's why Yelp, Downtown Indy, IndyHub, and Indiana Humanities are coming together to host Dinner with Indy, a virtual dinner party at 6:30 pm, Thursday, April 30. All you have to do is BYO food and libations – ideally from your favorite local restaurant.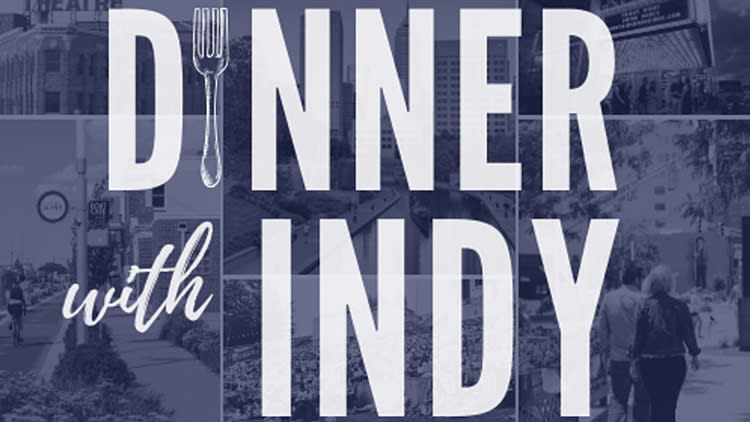 Although Dinner with Indy maintains social distancing guidelines, it will unite Indianapolis residents. Friends, family, strangers, neighbors, and communities will come together and celebrate what makes Indianapolis and our small businesses special. While the guest list is limited to 200 (in honor of the city's upcoming bicentennial), the event is free to attend. What's more, there are 10 stellar dinner parties to choose from! Each party will be facilitated by a duo of Indy doers and changemakers:
It's as simple as this: RSVP to your dinner party of choice. Then, order food and drinks from a local restaurant. Looking for suggestions? Check out Yelp's list of local businesses that offer delivery. Take the opportunity to try something new – a hamburger and dairy-free shake from Baby's, perhaps. Or the aptly named "Stinky Pete" pizza from King Dough. (Lots of garlic on that one.)
Sharing a good meal – even a virtual one – can lead to impactful conversation and connection. Don't miss the opportunity to dine with fellow Indy residents who are making our city a better place. Register today!