There are few things I love more than a good, sweaty workout.
I know. I have issues. 
We even converted our garage into a workout space to accommodate my issues. I'm a bit of a sucker for a good workout DVD, especially those that are interactive and push me to work harder. 
If your issues match my issues, you won't want to miss a LIVE experience for fitness nuts like us. Shaun T. - you know, THE Shaun T. - creator of Insanity, Cize, T25, and more is coming to Indianapolis. And you can not only work out with him, you can be inspired to reach toward your fitness goals, too.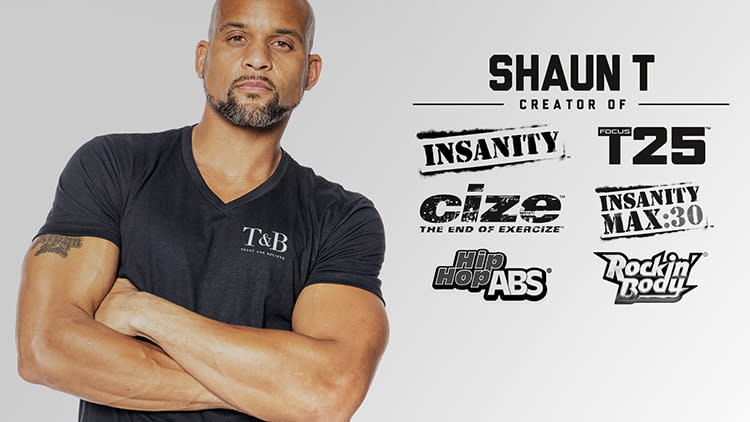 On Saturday, February 25 at the JW Marriott, from 9 am to 12 pm, you won't want to miss the Shaun T. Experience, sponsored by Julie Voris Fitness. It will be a morning filled with inspiration, motivation and fun. Of course, there will be a workout led by Shaun T. himself and a Q&A session where you can pick his brain!
It's hard to imagine just how many lives have been changed thanks to the creativity and excitement of Shaun T. In homes all across the world, dedicated exercisers turn on a DVD and take the time to take care of their bodies. And here in Indy, you can see him LIVE. What an opportunity!
Last year, over 800 people turned out for the workout and packed the house. If you want to go, you need to hold your spot now. Tickets are $150 for VIP (includes a Meet and Greet session!), $75 for Premium, and $50 for General Admission. But here on Visit Indy, we want to give one lucky reader the chance to go for FREE. Check out the Rafflecopter below for directions on how you can enter to win. 
The winner will be announced Tuesday, February 21. Good luck!