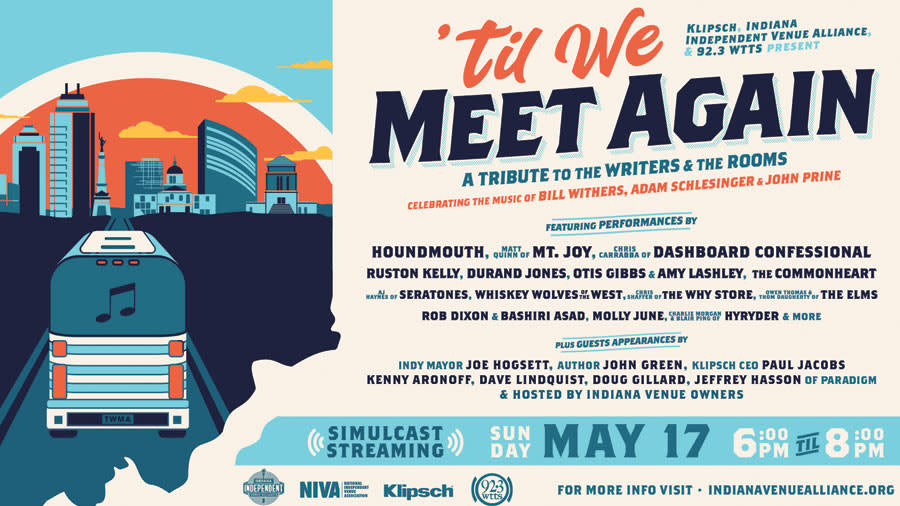 Live music has a way of melting away life's problems. At a time when we need it most, that type of escapism is not possible due to restrictions on public gatherings. The temporary shuttering of Indiana's live music venues has left many in jeopardy. This Sunday, May 17, a very special program will aim to support these critical cultural entities. You are encouraged to tune in and consider taking donating part of your unused concert ticket budget to this cause.
I spoke to Josh Baker, a force in the city's live music scene. As the owner of Fountain Square's Hi-Fi, founder of the Holler on the Hill Festival, and a leader in attracting and promting live music via his role at MOKB Presents and Do317, he is on the front lines and was able to provide a personal perspective into this event and the critial need for support.
---
Q: We are all very sad that live music has been wiped from the calendar for the near future. How has the Hi-Fi/MOKB team been managing through this crisis?
Like most small businesses, we've been figuring things out as we go. We're a tough, resilient group. With that said, the pandemic has crippled the touring industry and it has far-reaching impacts. After we got through the first round of rescheduling and canceling performances, we turned our attention to our community with our first responders donation drive and working with local companies like Howl & Hide to keep us busy. For the last month, we've been planning and preparing for the summer and fall and what that might look like. Just reopening the doors doesn't really work. The entire experience of going to a concert has changed and we have to work through a number of new challenges to ensure we can regain that live experience we all know and love.
Four weeks ago, we assembled all of our Indiana independent venues and formed the Indiana Independent Venue Alliance. This new not-for-profit organization has been crucial in aligning a previously disjointed collection of small business owners.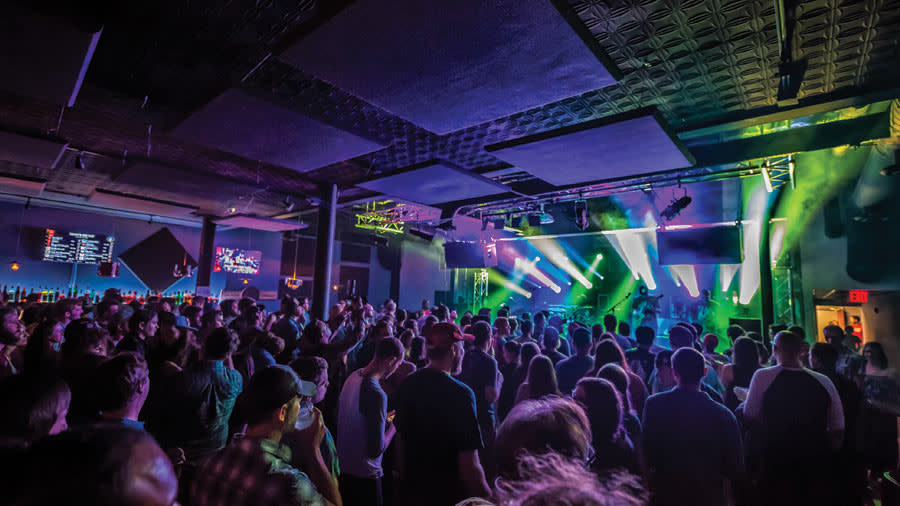 Q: Did the Indiana Independent Venue Alliance exist before this crisis? How did it come to fruition?
The IIVA is a new organization. After speaking with several of our other venues in the state, it was clear that we were all experiencing the same challenges. A small group of us decided that our best shot at survival was to align together. The National Independent Venue Association (NIVA) had just formed as well. With their efforts focused on lobbying and federal changes, we saw a local need for unity. Each week, we all participate in a Zoom call to discuss best practices, safety plans and industry challenges. The goal of the organization is to continue to strengthen this community of small business owners who are crucial to so many different aspects of the economy and daily lives. The success of these venues doesn't just affect music, these businesses are significant contributors to the local culture, economy, tourism and retail industries, workforce and tax base.
Q: Tell me about the "'Til We Meet Again" event happening on May 17. You are paying tribute to Bill Withers, Adam Schlesinger (Fountains of Wayne) & John Prine with a long list of Indiana artists with Indiana ties, from Houndmouth and Durand Jones to members of legendary bands like the Why Store and The Elms. How did this come together and how can people experience it?
Really, it just kind of started happening on its own. We had some conversations with artists and local businesses about what we were doing with the IIVA. The original idea came from Jill Escol at Klipsch. Klipsch was looking for an opportunity to support the music community and the timing aligned for us to create this concept. We've lost a lot of artists in the last few months, from Covid-19 or other causes, and we felt it was a great opportunity to pay our respects. It also raises awareness for what we are doing as an alliance. Sometimes we never really realize what we have until it's gone. With the concert industry hanging on by a thread, and these venues dealing with their own crisis, combining the two was the perfect opportunity to raise awareness for our cause. Creating the program has been a great distraction and has allowed us to stay close to music. Right now, we need some good, positive vibes. Hearing all of these artists and community leaders stand up and support our grassroots venues has been uplifting.
The program will air on Sunday, May 17 at 6 pm EST. Fans can watch on Facebook Live or YouTube live through any of our partner social channels at Klipsch and WTTS. Additionally, IIVA will reshare the stream along with all of our member venues including The Melody Inn, Dukes, Healer, HI-FI, Jazz Kitchen and The Vogue. We'll post a full list of streaming locations later this week on this page.
Q: What can people expect, and how is this benefiting Indiana's Independent venues?
The 2-hour program will feature artist performances from local, regional and national acts with unique ties to these Indiana stages. Each artist performs a tribute song and an original, or two. We have a host of special guests ranging from Mayor Joe Hogsett to John Greene to legendary Drummer Kenny Aronoff - all speaking up on behalf of our local venues. The goal of the program is to raise awareness for the critical issues facing our Indiana independent venues and venues across the United States. The event will serve as a virtual telethon allowing fans to make a donation to support the alliance during the program. Many of our sponsors, including Klipsch, have agreed to match a portion of our donations during the program. Anyone looking to get involved, make a donation, or offer any type of support can visit indianavenuealliance.com before, during or after the program to lend a hand.
Q: For fans who miss the music and want to help their favorite venues bridge this crisis, what can and should they be doing?
There are a number of things fans can do to help. In regards to ongoing support, the best thing they can do is get ready to go to a show. Buy your tickets now. We are having to go from zero to 100 in a short period of time and any comfort they can have to know that fans will be at these shows when we comeback is huge.
We encourage everyone to Take Action and contact our local elected official in Washington D.C. NIVA's take action page allows you to send a letter to our congressional leaders in only 60 seconds. This is highly encouraged and is critical for our efforts in future funding for the live music industry. 
If you are able, you can make a donation to support the IIVA directly on our website.
Beyond that, we urge you to support your favorite local venue during this downtime by purchasing merchandise, ordering carryout or reaching out to let them know you appreciate them. It's a hard time for everyone. These folks have not really had a break - the work is constant and uncertain to continue to move and protect the shows and staff of these businesses.
Hoosiers are strong. One thing we know is that anytime one of our own is struggling, we all unite and stand together. We are confident this will be no exception.