Oh how we've been willing to wait for it - Hamilton is FINALLY arriving in Indianapolis! After more than four years, the lyrics, the beats, the storytelling, and the visual awesomeness that is Lin-Manuel Miranda's brainchild has wound its way to Indy. Friends, my family has artwork and jewelry, official merch and even an autographed book (by Lin-Manuel Miranda, not Alexander Hamilton). One of my daughters even had a Hamilton-themed birthday party. My family is completely Hamilcrazy. 
If you are too, odds are you already have your tickets to see the Broadway hit in the room where it happens. Hamilton is playing at the Murat Theater at Old National Centre December 10 - 29. There are still some tickets available, but you'd better get yours before the world turns upside down.
Whether you snag a ticket or not, there's plenty to be seen and done in Indy when it comes to the nation's founding fathers. For years to come, you can tell the story of tonight by checking out these landmarks in the Circle City, and make your Hamilton experience one-of-a-kind!
Benjamin Harrison Presidential Site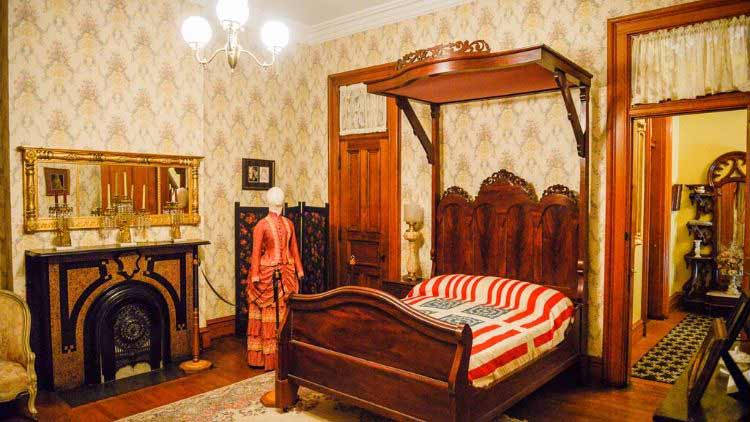 History had its eyes on the 23rd president of the United States - Benjamin Harrison. You can visit the Benjamin Harrison Presidential Site near downtown Indianapolis. This National Landmark features a collection of Harrison's work and tells the story of his life through interactive exhibits and experiences.
Indiana War Memorial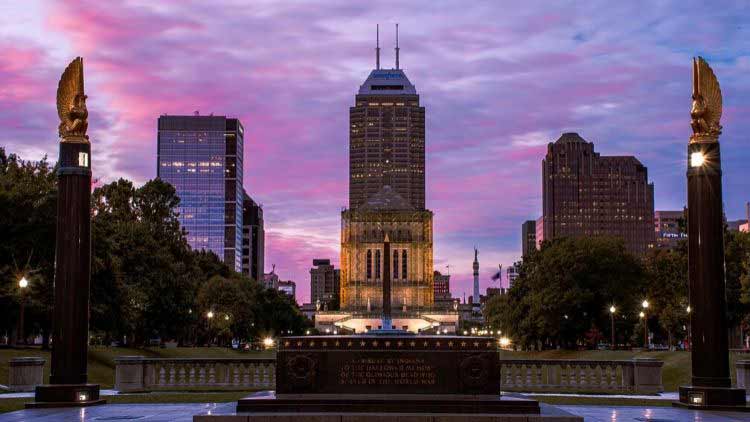 Spend a moment remembering who lived, who died, and who tells their stories at the Indiana War Memorial. Indianapolis is second only to Washington, D.C., in the number of war memorials in our city. The Indiana War Memorial houses a large museum, housing artificats from every war in our country's history, beginning with the Revolutionary War. For further reflection, pause in the breathtaking Shrine room and remember the sacrifices so many have made for freedom.
Shining A Light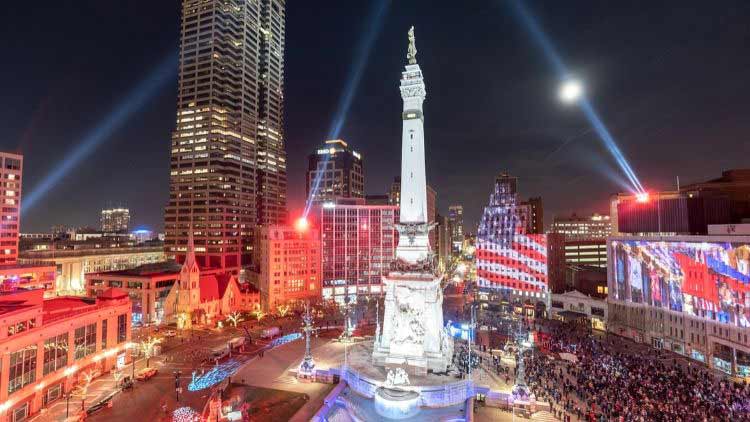 If Hamilton lyrics ignite your patriotic feelings, you won't want to miss Indy's nightly (365 days of the year) light and musical display, Shining A Light. Check out the full schedule for this dazzling American tribute here. Just you wait. You won't be disappointed! 
View Early American Art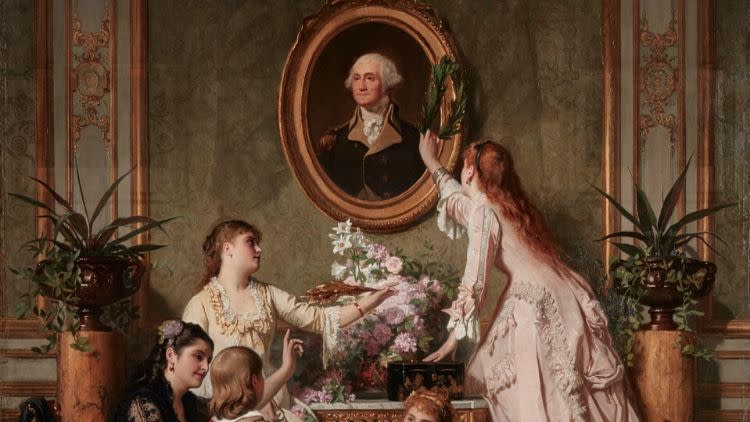 Be in the same room as the real George Washington. Take a trip to Newfields, which houses the painting Washington's Birthday from 1878. You're sure to be inspired by the entire collection at this world renowned art museum.
Image credit: Charles Baugniet (Belgian, 1814-1886), Washington's Birthday, 1878, oil on panel, 46 x 35-5/16 in. Indianapolis Museum of Art at Newfields, Gift of Mrs. August M. Hardee in memory of Mrs. George Monroe Dixon and August M. Hardee, 1992.156. Image Courtesy of Newfields.
Raise a Glass to Freedom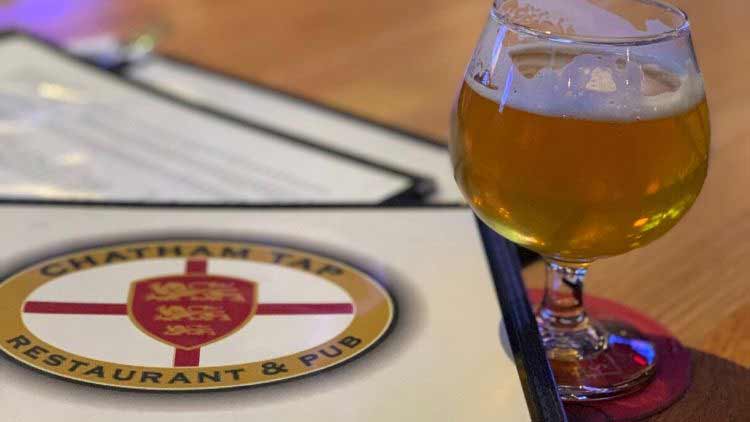 Looking for a pub to complete your Hamilton experience? While Hamilton and company fought for freedom from British control, they shared cultural and culinary ties to England. Consider checking out one of Indianapolis' English styled pubs. Whether you're having fish and chips at Red Lion Grog House, grabbing a slice of pizza at Union Jack's, or toasting at Chatham Tap, you can raise a glass to freedom.
We're not throwing away our shot! We want to hear your Hamilton plans! Hit up @VisitIndy on social media to share yours.