Everybody marches to the beat of their own drum. Isn't it about time to make your rhythm real? Don't miss PASIC - Percussive Arts Society International Convention - this November in Indy. Thousands of musicians will gather from November 9-12 for concerts, workshops, panels, presentations, master classes, labs, and more. On November 12, you are invited to Rhythm Discovery Day!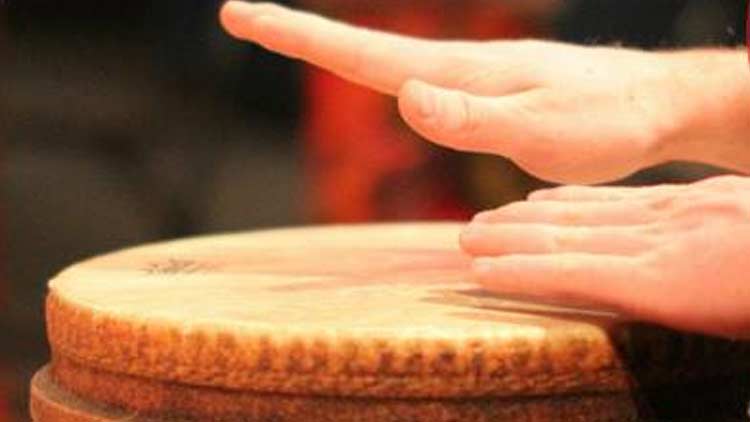 It's a day designed to help you get your drum on. If you have zero experience, you are welcome. If you're a hobbyist percussionist (say that three times fast), you are welcome, too. If you're just beginning your journey or you've kept the beat for decades, there's a place for you to explore and develop your talent and interest during the day. 
Five different workshops will be offered throughout the day, each interactive with a guided experience to help you grow.
12 pm: Jump Time! – You Are the Facilitator – John Yost
1 pm: Good Vibrations – Rhythm, Song and Movement – Lisa Colleen
2 pm: From African to America - the Rhythms of Olatunji – Robert Freidman
3 pm: Stories and Drumming – Creating characters and narrative with words - Bob Damm
4 pm: Leva Leva! - Southern Italian Rhythm, Dance and Song – Kim Brower
6 pm: Closing Drum Circle
The day's activities are FREE for kids 10 and under and $10 for adults. Note: Children must be accompanied by adult so don't just drop your little drummer boy off for the day. Located in the Indiana Convention Center Room 205, your ticket also includes admission to the PASIC Expo Hall. There you'll discover over 115 exhibitors each displaying the latest in instruments, technology, publications, educational materials, sticks, mallets, and more. Demo and/or purchase new gear to fuel your passion. Expo Hall hours are from 9 am to 5 pm on Rhythm Discovery Day. 
Snag your tickets to this community-friendly day now before it sells out. Lay down a sick beat and hit the high hat. It's time to start marching, friends.