Indianapolis knows hospitality – hence the famous coined term "Hoosier Hospitality." Last year, the hospitality industry employed over 80,000 people in the city and the numbers are expected to grow. To recognize the hard work and dedication of service employees throughout Indy, Visit Indy started the Rose Awards 27 years ago and holds a gala each year to celebrate the accomplishments of those in the industry. ROSE is an acronym for Recognition of Service Excellence, and the program shines a light on the waiters, cab drivers, service associates, and other non-managerial hospitality employees that make every Indianapolis visitor feel special.
This year, we had over 80 nominations and the judges chose these eight outstanding winners. These eight, along with everyone nominated for a Rose Award, embody "Hoosier Hospitality" and go above and beyond in every aspect of their work.
Glendoris Anderson – Indianapolis Marriott East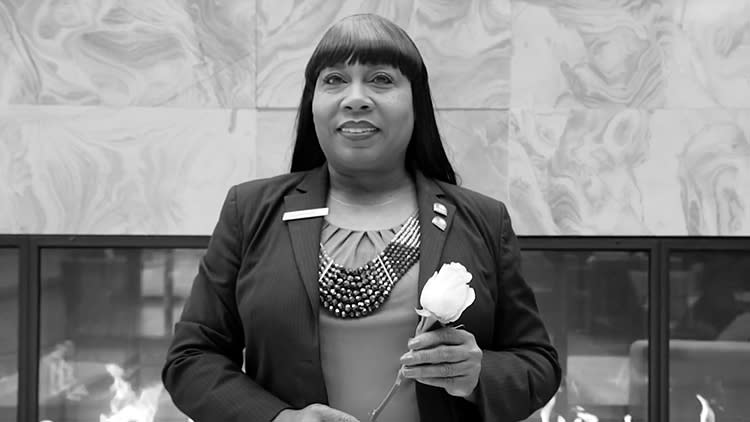 Glendoris is a Guest Service Associate at the Indianapolis Marriott East. She's responsible for greeting all the guests as they arrive, and providing them with assistance with directions, luggage handling, local information and more. Glendoris has been mentioned over 600 times in Trip Advisor ratings in the last two years, and they consistently mention the caring and genuine welcome she delivers that instantly makes them feel at home. On one occasion, a couple visiting from Australia chose to stay at the Indianapolis Marriott East just so they could meet and have assistance from Glendoris. Outside of work, Glendoris is taking classes at the Walker Career Center at Warren Central primarily focused on computer training so she can leverage that knowledge with her outstanding interpersonal skills for a career in the hospitality industry. 
Rose Anderson – Indy Go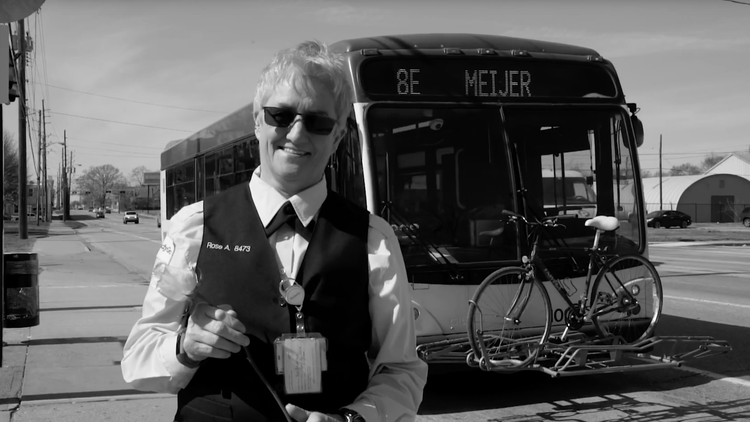 For the past five years, Rose Anderson has been a Professional Coach Operator for IndyGo. She's never without a smile on her face and comes to work each day with eagerness to go above and beyond to help others. Rose says she always puts the customer first, and she's always available to help out her coworkers on the job. Before starting at IndyGo, Rose was a physical therapist and has used these skills to help her coworkers with physical ailments. Rose is also an Operator in the 90 Percent Club nearly every month, which means her buses are on-time 90 percent or more of the time, which is a difficult and impressive accomplishment. One of Rose's coworkers described her as a "major animal lover," and noted that Rose is always collecting money for a local dog rescue group. She also serves on the Strategic Planning Committee for IndyGo, where she represents over 400 Operators and gives perspective regarding where IndyGo should be headed in the next 10 years.
Meaghan Banks – Pacers Sports and Entertainment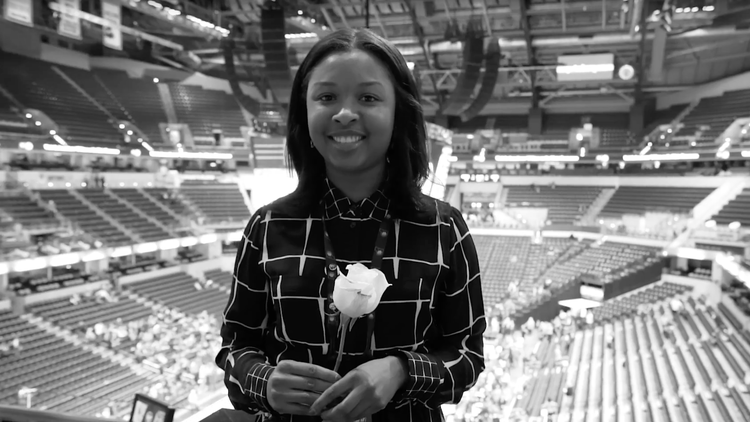 As the Premium Experience Manager for the Pacers, Meaghan is the front-line contact to ensure that Premium clients and their guests are made to feel special and extraordinarily welcome. Her primary responsibility is to build strong relationships with the guests and stay in constant communication with them as it relates to their tickets, investment and experience at Bankers Life Fieldhouse. Meaghan always goes above and beyond to make the clients feel special – one time, she coordinated efforts for Boomer to do a special delivery of tickets to a 93-year-old lifetime Pacers fan at her nursing home. Meaghan has a degree in Tourism, Conventions and Event Management from IUPUI, and recently received an MBA from Indiana Wesleyan University. Outside of work, Meaghan dedicates her time to non-profit organizations and charities, such as Big Brother Big Sister of Central Indiana, where she serves as a dedicated "Big Sister."
Kimberly Black – Hilton Garden Inn Indianapolis NW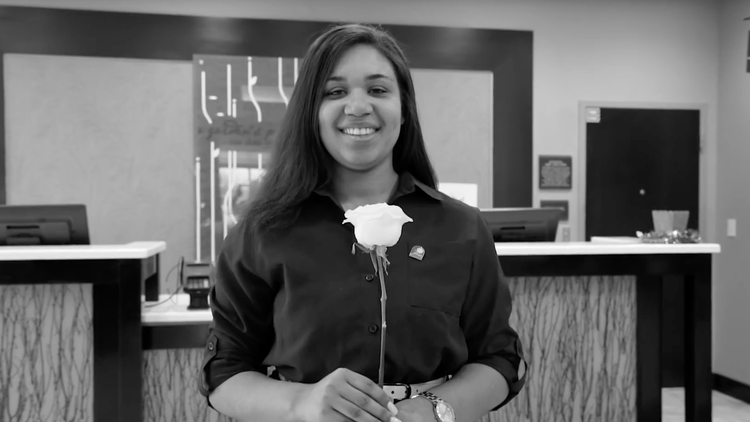 Kim started at the Hilton Garden Inn as a room attendant, but soon moved her way up the ladder through multiple positions, where she now resides as a Guest Service Representative. In all her roles, Kim's manager describes her as a "service expert." She prides herself in welcoming guests with a smile and serving as an ambassador for Indianapolis. Recently, Kim was recognized as the Quarter 4 Values Champion for Schulte Hospitality Group for her representation of integrity, service, grit, respect, empowerment, ambition and teamwork. When she's not working, Kim loves spending time with her one-year-old son and also started school online for Business Administration. 
Emiliano Ruiz Esparza – JW Marriott Indianapolis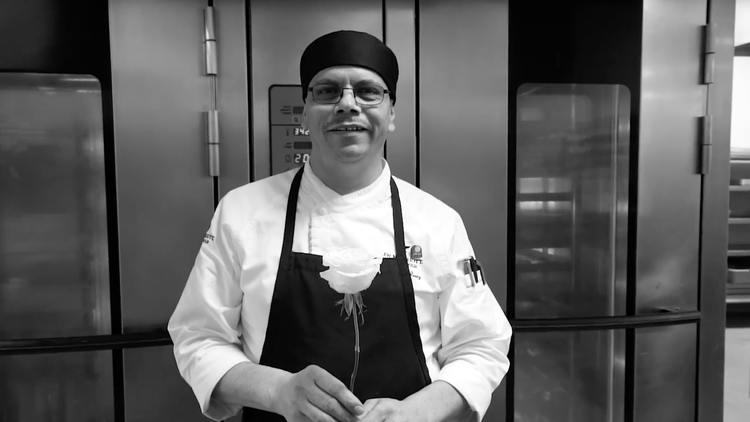 Emiliano works as a Banquet Culinary Supervisor for the JW Marriott, where he leads a team of chefs to prepare and create wonderful experiences for guests from all over the world. His supervisor characterizes him as "always sincere, calm and ready for what's next." He displayed this calm demeanor recently, when a client forgot to order breakfast for 24 people, leaving Emiliano's team with just 30 minutes to prepare the meal. Emiliano diffused the situation with patience, wisdom and professionalism, providing the breakfast and leaving the guests exceptionally happy. In his free time, Emiliano enjoys hunting, playing soccer, being outdoors, and spending time with his wife and two daughters.
Elyse Murrell – Hyatt Regency
Elyse has worked at the Hyatt Regency for 22 years, where she's now a Banquet Server. In her position, Elyse takes charge in making sure everything is perfect for her guests, and she makes a point to know and serve repeat groups that have become like family to her. Elyse takes pride in taking care of her guests needs, whether big, small or sometimes heroic. This past year, Elyse was serving at a banquet when one of the guests started to choke. Elyse calmly recognized what was happening and proceeded to perform the Heimlich maneuver and managed to dislodge the food. While many say she saved the guest's life, Elyse remains humble and stated "I was just doing what I was supposed to do." In her free time, Elyse loves to travel (her favorite place is Catalina Island) and spend time with her three children and four grandchildren. 
Chris Weber – Accent Indy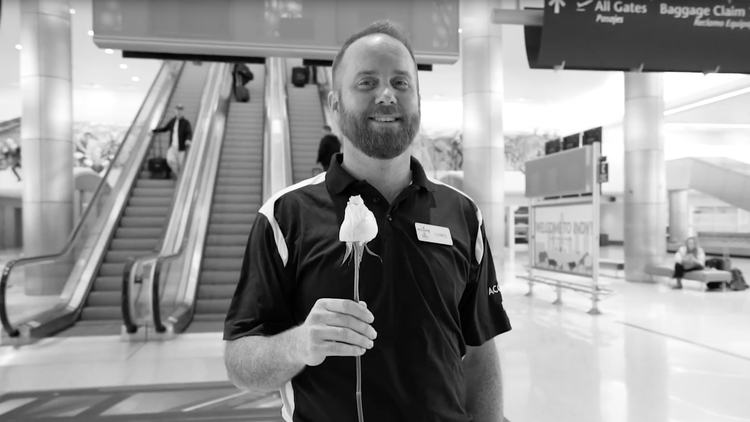 Chris serves on the Event Staff for Accent Indy, where he's constantly on the front line, interacting with countless clients, guests and partners. Chris's manager says that no matter the job, Chris consistently brings positive energy and a hospitable attitude which allows him to engage and relate to the guests, making them feel at home in Indy. On one occasion, Chris had to wear an elephant costume for a client's event at the Zoo in the blistering heat of July and provided entertainment with a smile. On another occasion, he arrived at the airport at 3 a.m. to greet and shuffle over 120 guests who were arriving for the Indy 500. When he's not working, Chris loves to be active and enjoys playing basketball or riding his bicycle. He also frequents the dog park with his dog, Tucker.
Wendy Wilkerson – Newfields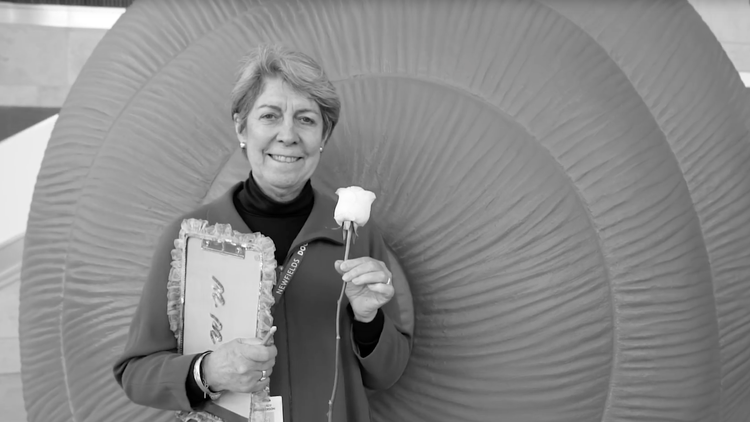 As the Senior Coordinator of School and Group Services for Newfields, Wendy coordinates and schedules school, group and specialty tours and does outreach to schools to recruit visitors. She's in charge of the exceptional experience from the moment they schedule a visit to the moment they arrive onsite, and she serves on the front-line to greet these groups with a warm smile and open arms. Wendy, a self-described art history lover, has been part of the Indianapolis Museum of Art family for almost 50 years, and has also served as a history teacher at IPS School #103. Wendy is a native of Maine, and in her free time she travels to local schools as the "Lobster Lady," where she educates students about fishing, lobsters and many of the natural aspects of Main's climate. 
Congratulations to the eight winners for their outstanding service and dedication to hospitality! Thank you to all who were nominated who embody Indianapolis' commitment to service excellence.