Twenty-eight years ago, the unmistakable growth and vibrant energy in Indy had people thinking about what makes our city so special. They knew it was not just the sports, museums, or legendary restaurants that made every day travelers so appreciative of Indy. It was the unparalleled hospitality – Hoosier Hospitality – that took their trip a step above the rest. For almost three decades, Indy has recognized the wait staff, bus drivers, maintenance workers, and other non-managerial staff that become the glue to a successful city. The ROSE Awards stand for Recognition of Service Excellence, and excellence is precisely what can be seen in the over 70 nominations for the awards. Only eight winners are selected, but each one of the city's 81,600 tourism workers will strengthen the hospitality for decades to come. 
Presenting the 2019 ROSE Award Winners: 
Anna Allen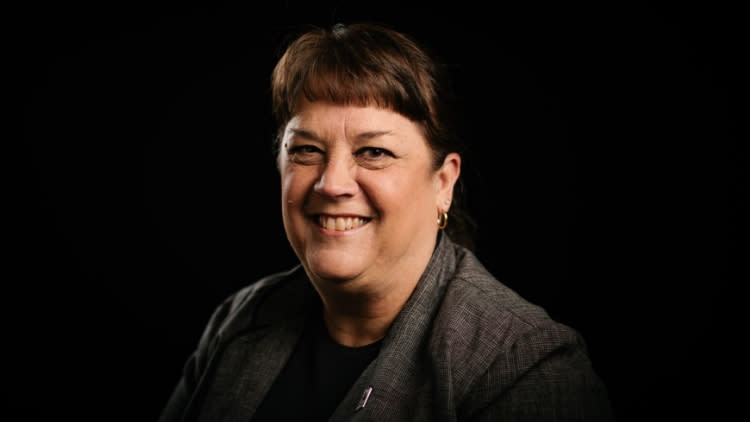 Anna Allen has been working with the Indianapolis Motor Speedway for 13 years. During her time as a Senior Ticket Operations Coordinator, she has gone above and beyond to ensure each guest to the Indianapolis Motor Speedway has an enjoyable and efficient visit. She has assisted many thankful patrons through the years and has built a reputation as one of the most helpful personnel at the track. Visitors from all over the world have marveled at her pleasant and collected attitude, thanking Anna for saving many of their racing days in short notice. She worked to provide comfortable seats to a fan with limited mobility and his family, quickly replaced lost tickets for out-of-town guests, and has made it her mission to provide an unforgettably positive experience for each visitor to the IMS. In her free time, Anna is an active member of the Speedway High School Booster Club and supports her son Clayton's high school events. She is also involved in the Special Olympics as a softball coach and basketball scorekeeper. 
Humberto Rene DeLeon
Humberto Rene DeLeon has a huge job each day. He is responsible for coordinating over 120 transfers of pilots and flight attendants to and from the Indianapolis International Airport. These passengers are in town just briefly during layovers, and it is critical they arrive at the airport on time. Rene works hard to efficiently transport these crewmembers, and in so doing, ensures departing flights leave on time. Rene has worked for Royal Transportation for 10 years, and has a collection of stories to tell. In one instance, Rene drove a pilot back to his hotel to retrieve his forgotten hat, needed before the plane could depart. Unable to transfer other crewmembers because of this delay, Rene used his own tips to pay for an outside company to pick them up. It's because of him that many of our flights leave the airport on time. 
Misti-El Shabazz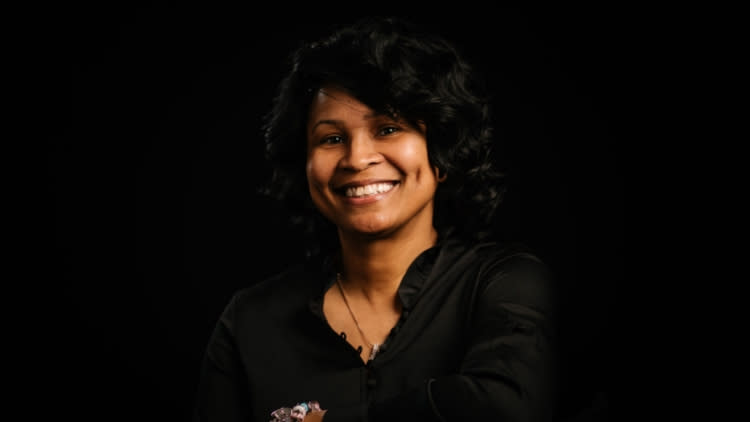 Every time Misti-El Shabazz gets ready to drive her Professional Coach with IndyGo, she has a smile on her face. Misti has worked for IndyGo for five years and meets someone new every day. Helping people is her passion. She has been an active member of Word of Faith Christian Church for more than 22 years, and her generosity is reflected in how she treats her passengers. As an example, Misti offers one of her regular visually impaired riders assistance crossing the street every time she rides Misti's bus. "In my mind, she is something special, and always seems to go beyond the normal steps to assist a patron," says the passenger. In another instance, Misti provided a bag of groceries to a grieving mother she had met just the day before. Misti has advanced at IndyGo and now serves as an instructor for incoming operators. Over 75% of IndyGo's passengers are commuting to and from work, meaning that thousands of people rely on Misti for their livelihood. She has been IndyGo's employee of the month for her busses being on time 90% of the time, making sure her passengers get where they need to go each day. She has three children, and volunteers for Indy Parks and the Tamika Catchings Catch the Stars Annual Back to School Celebration. 
Misti Figueroa
Misti Figueroa takes "being a team player" to a whole new level. She has worked at Seasons 52 for two years as a server and bartender, but occasionally helps out in the kitchen on the line if the situation calls for it. She always puts her teammates above herself. In one instance, she called in to take the day off to care for another employee's children when that employee was unwell, sacrificing a day's pay so the mother felt omfortable her children were being taken care of. Not only is Misti a team player at Seasons 52, but she also makes it her mission to assist those in need all over Indianapolis. Homelessness and hunger are her two top priorities, and she has organized multiple food drives within the restaurant. She often drives to her coworkers' homes to pick up donations, taking the burden off of them to bring the items into the restaurant. She has two sons, 10 and 7 years old, is a full-time student at IUPUI, and owns a part-time catering company. 
Darnell Hillman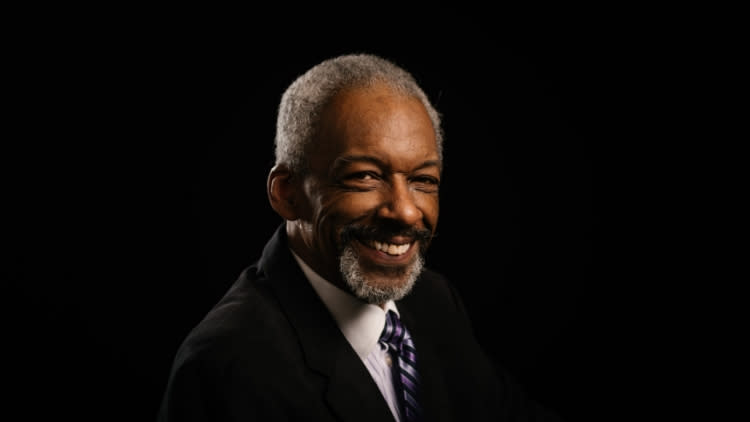 The Indiana Pacers would not be the same without Darnell Hillman. Darnell has been with the Pacers franchise for over 20 years. His days as a player and being dubbed "Doctor Dunk" gave way to a career on the Community Relations team. He now coordinates Pacers' youth camps and clinics, and is eager to volunteer as Pacers representative and motivational speaker. He often visits schools and camps to talk about the values of education and sport. Though he has a large personality – possibly due to his 6'10" height – Darnell knows when to adjust his attitude for specific circumstances. For example, during a Pacers game, Darnell took a break from enthusiastically selling raffle tickets to comfort a crying toddler in the stands. His demeanor completely changed, providing relief to the parents and a great memory for the family. Darnell spends his free time volunteering for the Dropping Dimes Foundation, which raises money to support former American Basketball Association players who have fallen on difficult times or have health issues. 
Mike Israel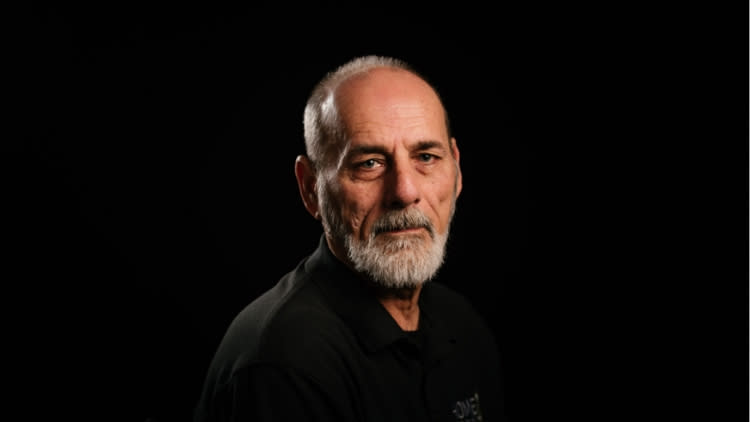 Mike Israel has worked at the Home2 Suites Indianapolis Downtown for three years, but has already shown his dedication to hospitality a number of times. The only maintenance man on site, Mike has been called "the dream maintenance technician." He's been described as "knowledgeable, cooperative, and devoted to his property." This devotion can be seen in how Mike handled an unforeseen restroom issue. Rather than wait for a professional team to arrive to clean up a backed up pipe, Mike donned a hazmat suit, gloves, and mask and took care of the entire mess. He preferred to clean up the mess right then and there so visiting guests would not see the issue. Additionally, Mike will go out of his way to help someone in need. He has changed multiple flat tires for both guests and fellow employees, creating a hospitable atmosphere in which people can rest as well as work. In his free time, Mike enjoys riding his motorcycle and helping out at charity events throughout the city. 
Chris Lafave
Our next ROSE award winner is Kurt Vonnegut - wait, no, it's Chris Lafave. The two are almost interchangeable, as Chris knows almost everything and anything about Indy's famous author. Chris has worked at the Kurt Vonnegut Museum and Library (KVML) since 2011. He started as a volunteer, and now serves as curator for the museum, undertaking archival and preservation work. While anyone could be an expert, Chris is said to actually channel the essence of Vonnegut to visitors. He inspires both curiosity and a love of learning in all museum guests. He even goes out of his way to provide each guest with an unforgettable experience. He has driven an elderly patron to and from special events, provided books and extra learning materials to interested guests, and even kept the museum open late one night to accommodate a bucket-lister's dream. He has a baby son, Wesley, and plans to instill in him the joy of reading as soon as he can. 
DeAnn Milliken
If you've been to a safe and fun public event in downtown Indy in the past 14 years, chances are that you have DeAnn Milliken to thank. DeAnn has been with the City Department of Business and Neighborhood Services for 14 years. She has been described as the "glue behind every civic event" for her outstanding role as Special Events Coordinator. Not only does she chair the City Event Advisory Board and permit, analyze, and guide over 1000 events annually, but she personally ensures that each event is safe for all in attendance. On more than one occasion, DeAnn has risked her own safety to direct traffic during events before proper security could arrive, making sure that pedestrians were not injured. The success of events is DeAnn's main priority. She has given up Saturdays to "check in" on events, oftentimes saving the day when she least expected to. Above all, however, DeAnn acts with an very distinguished professionalism. She always confirms local businesses are aware of events, and is truly an advocate for those visiting Indianapolis. In her free time, she is an avid scrapbooker and enthusiastic grandmother to her two twin grandchildren.