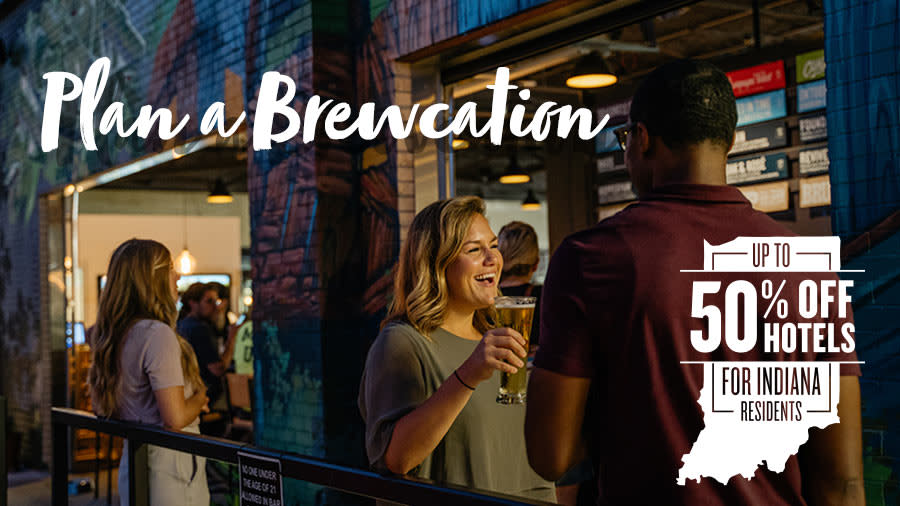 It's been a rough year. Thankfully, Indy's breweries, distilleries, and wineries are safely opened and eager to serve you. To make it easy, Visit Indy is offering up to 50% off of hotels to Indiana residents. Pick a weekend, book a room, and let the Indy Craft Pass be your guide to exploring the flavors of the city.
Checking off the maximum number of locations over a weekend takes planning. First, you need to make sure you are safe. That includes having a designated driver or transportation plan. It also includes masking when not seated.
Also, consider clustering to maximize your efforts. Here are few ideas:
Take a weekend to reward yourself for weathering a crazy year. These low hotel rates are only available through September so make a plan and make it happen.