What is summer meant for if not a time to connect with nature by climbing high into trees, digging in the dirt, playing, creating and being a kid (no matter your age)?
A new treetop experience at Conner Prairie offers just that.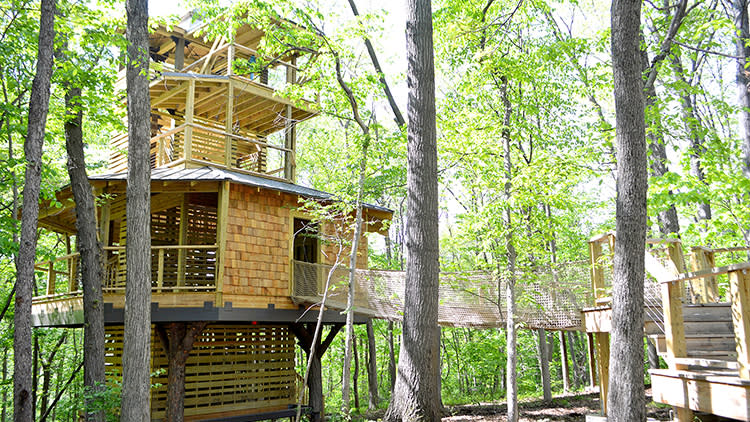 Opening July 1, Treetop Outpost is an interactive exhibit centered round a 6,000-square-foot, four-story treehouse. Surrounding the treehouse, families can explore activity areas like a "construction zone" to build like Hoosiers of the past, dig in an "archeological site" and create art and music while connecting with the outdoors.
Standing 45-feet tall with a 30-foot suspension bridge, Treetop Outpost also includes a connecting Nature Walk that leads visitors through the woods and along the White River to a prairie lookout.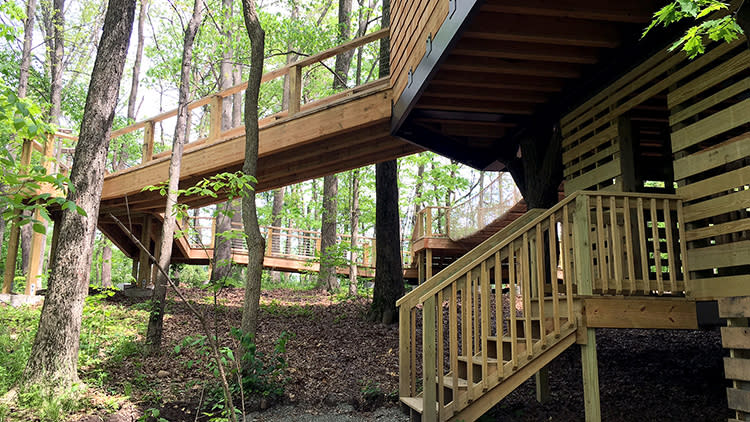 With a capacity for up to 200 guests, there's plenty of space for family members of all ages to enjoy.
And, for more treetop fun in Indy, visit the Go Ape Zip Line & Treetop Adventure at Eagle Creek Park.