Are you ready to really check some things off your holiday shopping list? Look no further - Indy is home to some great pop-up shops this season.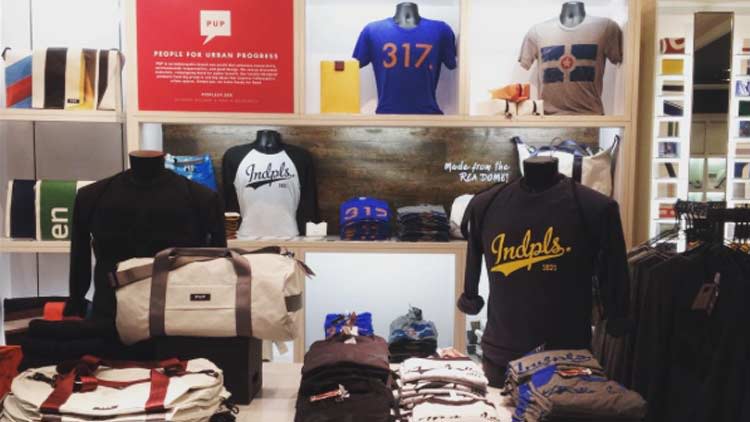 Outpost is located in Circle Centre Mall across from H&M. I love this store. Imagine finding all local goodies from beloved retailers including People For Urban Progress, United State of Indiana, Quil Jewelry, Lux & Ivy, Liz Alig and No. 18 Paper Co.
I got an awesome United State of Indiana t-shirt for my special someone and treated myself to a Lux & Ivy candle from their apothecary selection. I was really tempted to snag a Liz Alig dress, but then I remembered holiday shopping is about giving. Some other favorite items in the store included retro Indy prints, an Indy postcard book, and stunning stationary from No. 18 Paper Co.
Outpost is reshaping the way we think about shopping in a mall, from their local goods to cool programming, so definitely check them out. You won't be disappointed. Tag your visit with #MallTakeOver and #OutpostIndy.
---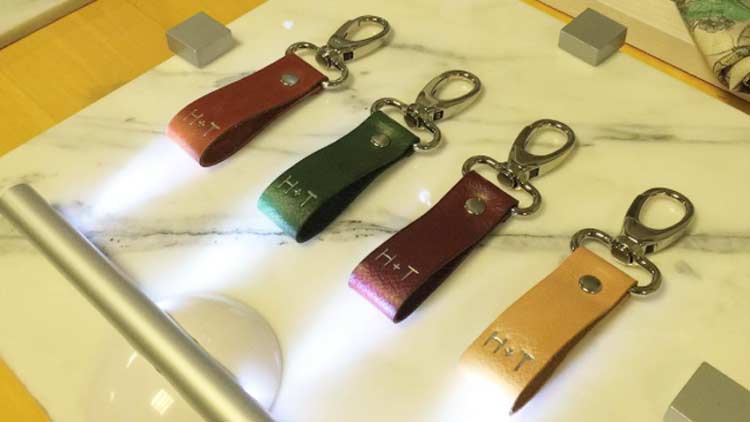 You guessed it: Mass Ave is home yet another fantastic pop-up shop this season. Makers + Mass is located at 877 Mass Ave and showcases Paul & Lydia, a brand known for their witty and whimsical fabrics and classic modern design, as well as House of 5th, makers of artisan leather goods and accessories with bold and clean designs. A new label is available at Makers + Mass, too, called Heather + Truen. It's a unique and fresh blend of House of 5th's hand-dyed leathers and Paul & Lydia's designs. Studio NTK, an Indy manufacturing company that supports small, start up, and independent designers and businesses is also available. Don't miss this fun collaboration.
---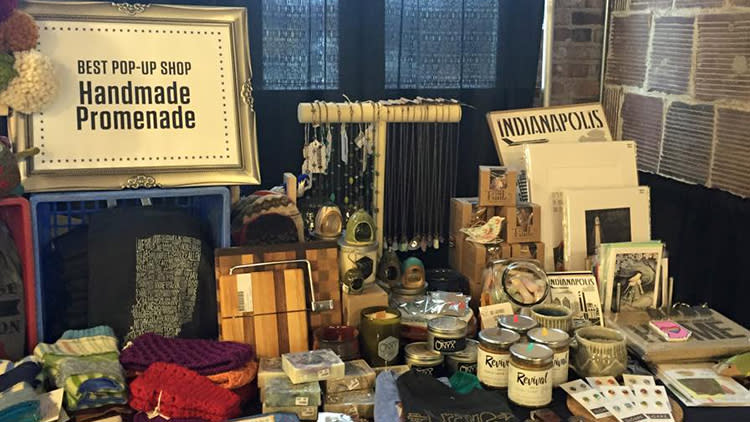 Lastly, celebrating its 5th year, Handmade Promenade is located in a new spot at 409 Mass Ave on the third floor of the new Small Mall on Mass Ave. There are over 55 exciting vendors to explore who offer handmade goods including soaps, lotions, home décor, and apparel.
This is a great place to stock up on Get Lathered Soap Co. products, Art 2 the Extreme- hello, cool, rainbow crayons for the kiddos and great Indy prints from Seven Lemons.
What are your favorite, local shops in Indy? Tell us in the comments below!