The Shop, a locally owned t-shirt and garment store located in Broad Ripple, has all the Indy gear you need to represent your favorite city. From vintage sports tees to Indy 500 gear to Bicentennial stickers, you can find all you need to celebrate Indy.
Now, with the new Visit Indy collection, there's something for everyone who wants to stock up on some #LoveIndy gear. The Shop has always had a good variety of Indy-branded tees, tanks, and more, but they've recently expanded their selection to include more options, such as windbreakers and women's cut flowy tees and tanks.
I, for one, find myself wearing more cozy t-shirts now than ever before. When I'm home, an Indy-branded tee is usually my go-to each day. Yet what I love about The Shop's collection is that when I do venture to a park, trail, or essential errands, I feel proud to represent Indianapolis with my Visit Indy tees. The shirts truly are the best of both worlds – cute AND comfortable.
Here are a few of the new options The Shop has added to their Visit Indy collection that you can order online.
1. Visit Indy Lightweight Windbreaker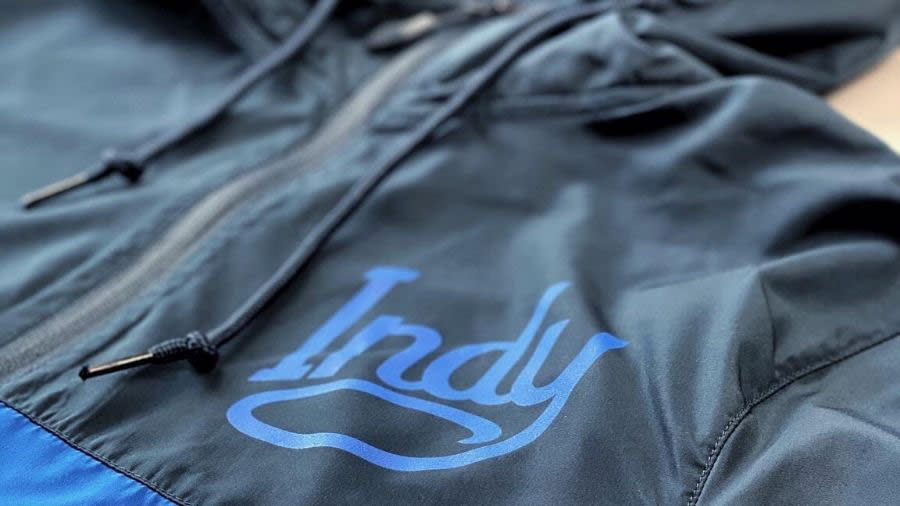 Enjoy rain or shine in this 100% polyester windbreaker with a three-paneled hood. With a matte finish and our Indy logo, this blue and navy windbreaker will help you explore the city in all weather.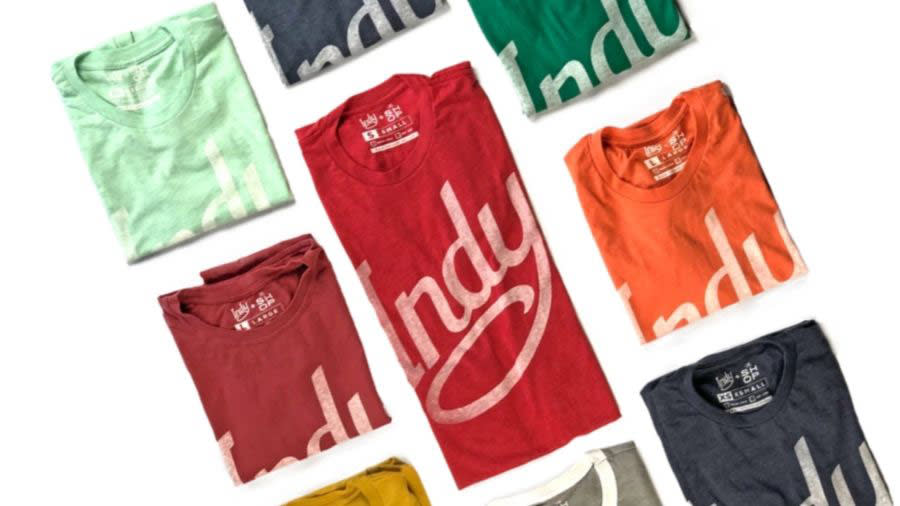 Towards the end of March, Visit Indy partnered with The Shop to sell these Indy-branded multi-colored tees to support Indy's hospitality community. The support from our community was overwhelming; in just six days, $61,500 was raised and divided evenly between the relief funds from the United Way of Central Indiana and the Arts Council of Indianapolis. Though the campaign has ended, you can still purchase one of these mystery-colored tees. Select your size, and The Shop will send you a surprise-colored Indy shirt. And, if you are so inclined to continue the donation to the COVID-19 relief funds, you can do so here.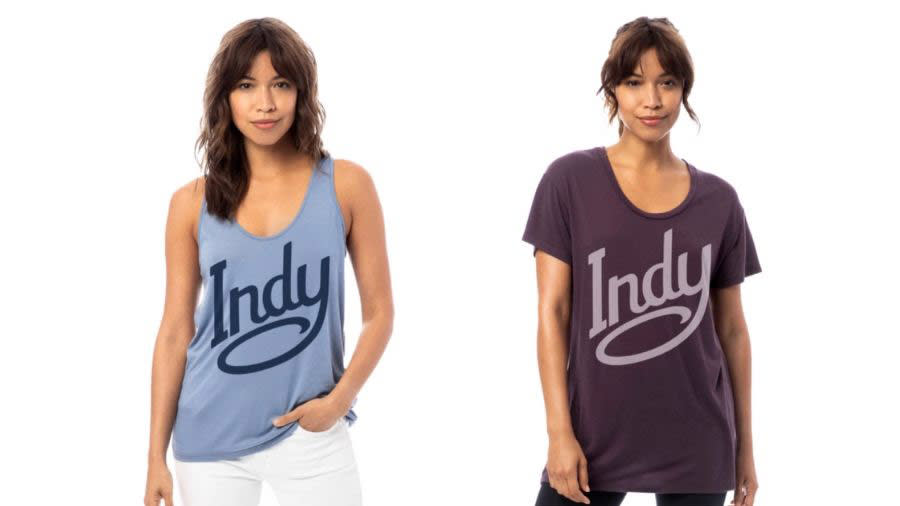 If you're a fan of comfy, flowy tops, these two new garments are for you. With a slouchy fit that would go well with leggings and just as easily with a denim skirt and cardigan, you can dress these Indy shirts up or down depending on your plans.
These and more amazing options await you when you shop the Visit Indy collection at The Shop. Head to their website now to start placing your order, and I'll see you around the city as we wear our #LoveIndy tees!