From the outside, it's unassuming. The old red brick courthouse-turned-bar fits the usual aesthetic of Fountain Square and if not for the neon sign hanging above the entrance, you may never think twice about exploring what's beyond the blacked-out front door.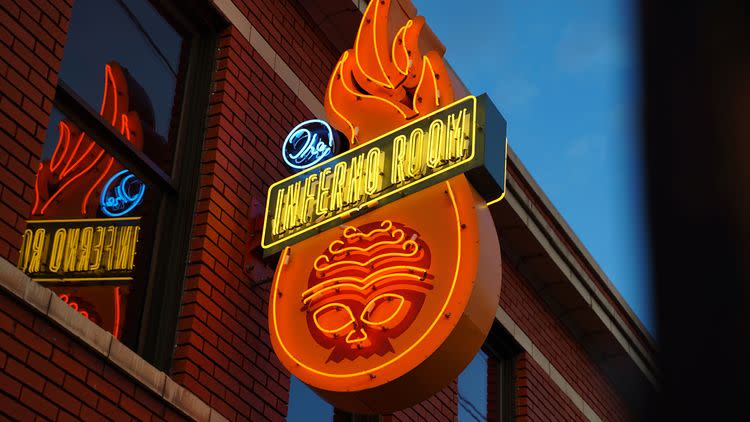 But when you walk inside The Inferno Room, everything changes. The light is dim and orange, glowing warmly through the colored screens covering the windows and catching pieces of dried grass lazily floating through the open space below the high ceiling. It takes a moment for your eyes to fully adjust to the sudden change, slowly taking in the bamboo bar, the dark rooms off to the sides and up the stairs, and the eerie skulls and intricate tiki masks peering down at you.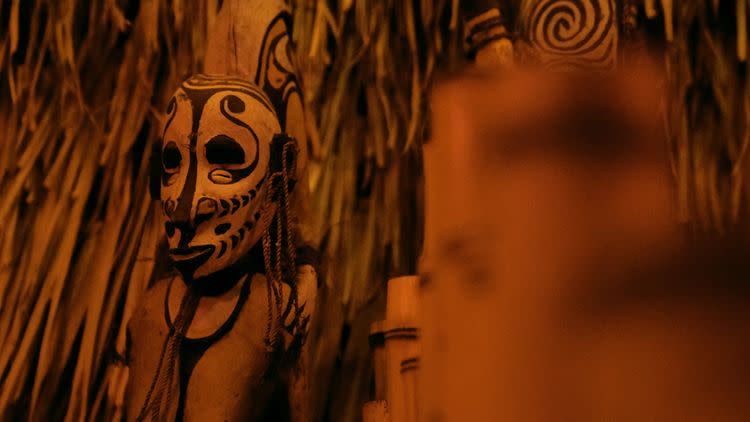 If this isn't the typical tiki bar ambiance you'd expect, you probably aren't alone. But for the owners of the bar, this cool, dark vibe is exactly what they'd envisioned. Their goal was to create a unique, yet wholly authentic old-school tiki bar; they took their vision seriously, lining the walls with museum quality tiki masks from Papua New Guinea and turning every inch of the place into the total Polynesian escape they'd imagined. They also aren't afraid to draw inspiration from others that came before them – their signs are remiscent of Steven Crane's Luau in Beverly Hills, and the drink menu includes a "plundered" section of signature concoctions from other iconic tiki bars. They will also serve their own signature cocktails for about $12 each and a few shareable dishes with Caribbean and Filipino vibes.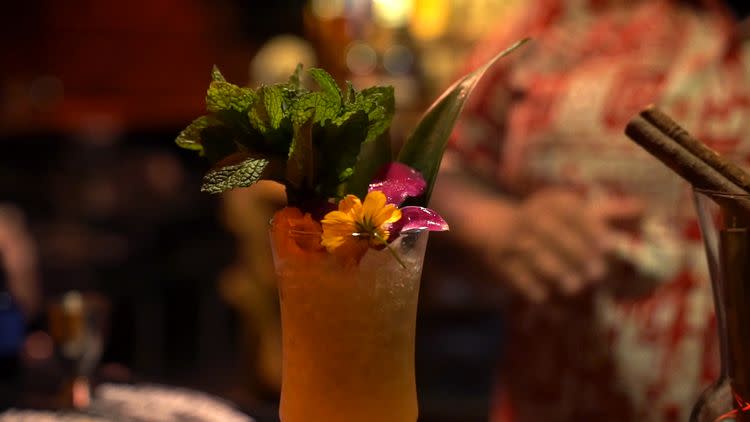 Although they've gathered inspiration from other tiki bars, The Inferno Room is completely unexpected and unique in the best way imaginable. It's different, exciting and really does transport you to a new world away from monotony of everyday life -- at least until the Lyft arrives at the end of the night. It will be a welcome addition to Indy. 
The Inferno Room opens today at 902 Virginia Avenue, Indianapolis, Ind., 46203.