Guest written by Judy Thomas, Deputy Mayor of Neighborhood Engagement for the City of Indianapolis
---
As we celebrate Indy's Bicentennial Celebration and reflect on the past 200 years in the city we call home, I find myself once again longing for a deeper and more widespread understanding of the rich Black history we share here in the Circle City.
My Truth
As you learn more about Black history in Indy, you'll face some hard lessons on how systemic racism and bigotry diminish meaningful preservation of once-vibrant neighborhoods. Obstacles such as redlining, discriminatory banking practices, inadequate and insufficient housing, busing and more have taken their toll on how we remember Black culture of decades past.
Yet, there is still much celebrate: From the once-bustling cultural district of Indiana Avenue – where Indy's claim to musical fame in jazz had its start – to the many parks and public spaces now devoted to peace and equity for all. Black culture is just as vibrant and alive in Indy as it once was, a point of hope as we move forward into the 21st century.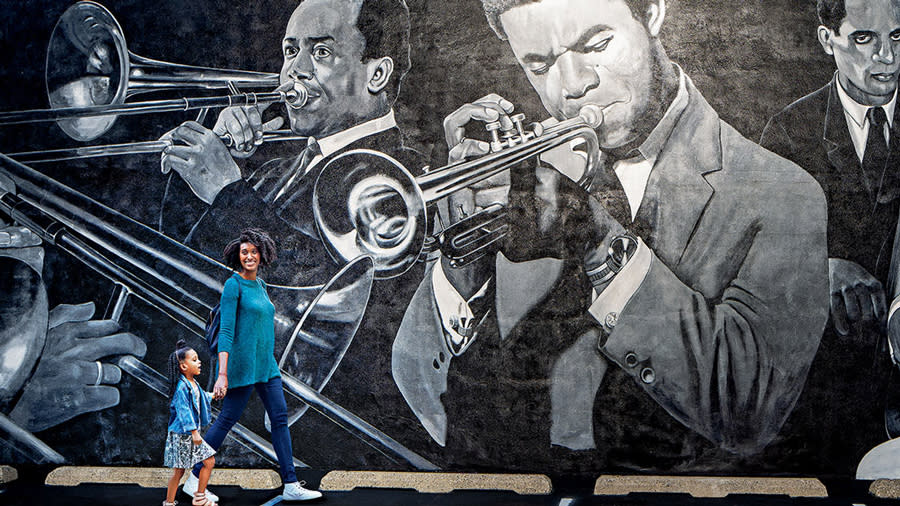 My Tips
Download the Kennedy King Memorial Initiative's Black History and Culture in Indy Interactive Map. This unique mapping tool allows you to select a location of interest, learn about its history and contributions to Black culture in Indianapolis, and plan your visit.
You could also take a public art tour, exploring works representing Black history in Indy, including Indy local Michael "Alkemi" Jordan's mural of Mari Evans, John Spaulding's sculpture of jazz musicians, or Talking Wall by Bernard Williams.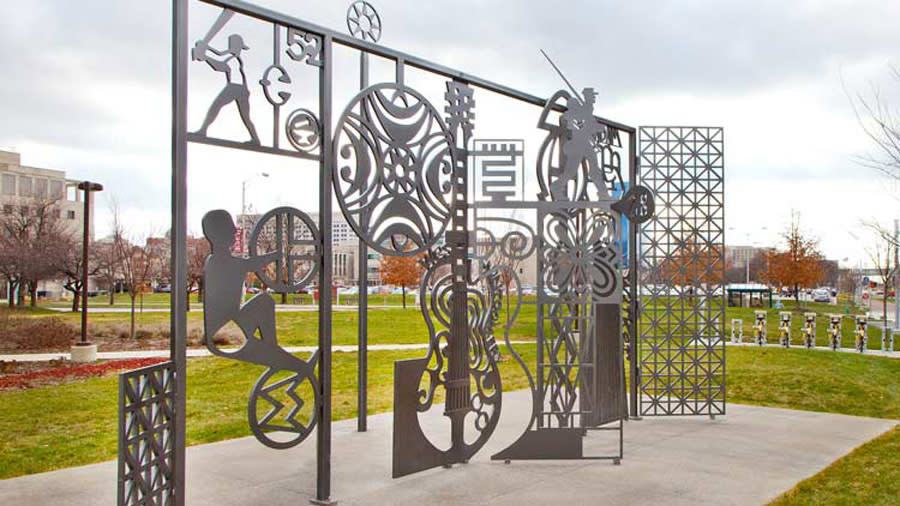 Or, book a reservation on Sampson Levingston's Through 2 Eyes walking tours, as he takes you through the sites and sounds of historic Indiana Avenue.
One more idea: get to know the jazz musicians that made their start here in Indy, such as Wes Montgomery, James Spaulding, and Larry Ridley.
My Advice
The first step to understanding Indy's Black history is to experience it. The walkability of these places and spaces in Circle City is beckoning you to head out and explore. And as you plan this journey to discover our Black history in Indy, here are few highlights from what you can expect to find:
My Hope
Black history and African American achievements have played an undeniable role in the growth in Indianapolis. Indy was a manufacturing and business destination, a jazz mecca, and cultural hot spot thanks to the accomplishments of our Black predecessors. By experiencing Black history in Indy, I hope you come to understand just how colorful and vibrant Black culture has been and is today.