While it may be rather small, Indianapolis' Museum of Psychphonics is overflowing with a multitude of curiosities.
Located in a small nook of the Joyful Noise Recordings record store, the museum combines music memorabilia, UFOs, and kitschy, obscure sightseeing to create an imaginative learning experience that's unlike any other. Brainchild of cultural polymath Michael Kaufmann, the Museum of Psychphonics gathers the strangeness of the far and near corners of the world, inviting visitors into a sound-infused labyrinth of perpetual surprise and delight.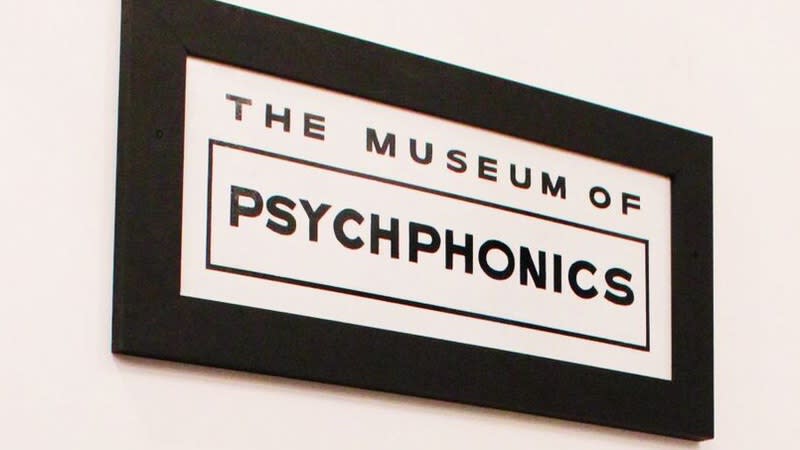 "There are a lot of small museums in this city that many people don't know about, and we're happy to be among them," says museum conductor Kipp Normand, who's also an Indy-based artist. "We'll be promoting the tiny museum of political paraphernalia that's at the Benjamin Harrison home, and the Medical History Museum that's at the grounds of Central State. But since Michael's primary interest is music, he thought it would be great to have a museum about the interconnectedness of music, mystery, spiritual realms, popular culture, science fiction, and just things that are generally considered out of the ordinary."
The jewel of the museum's collection is the original Parliament-Funkadelic Baby Mothership, which flew over audience's heads during the mid-'70s. The Smithsonian has recently reconstructed the larger of the pair, but this is the only remaining original.
Additionally, three unique tracks have been commissioned by and for the Museum of Psychphonics, with the support of the Indianapolis Museum of Art. They play in the museum. Two more tracks will be added in the future.
For additional information on the Museum of Psychphonics, be sure and visit their Facebook page.