Indianapolis recently added another mural to its abundant downtown collection, paying special tribute to Hoosier sports legend and racial justice advocate.
Dedicated on September 9, 2021, this five-story mural of internationally recognized cyclist and Indy native Marshall "Major" Taylor (1878-1932) adorns the east-facing exterior of the Barnes & Thornburg LLP building, located at 11 S. Meridian St. The massive creation will mark the first mural in the City of Indianapolis' "Bicentennial Legends" series and is being completed by Chicago-based artist Shawn Michael Warren.
All About Major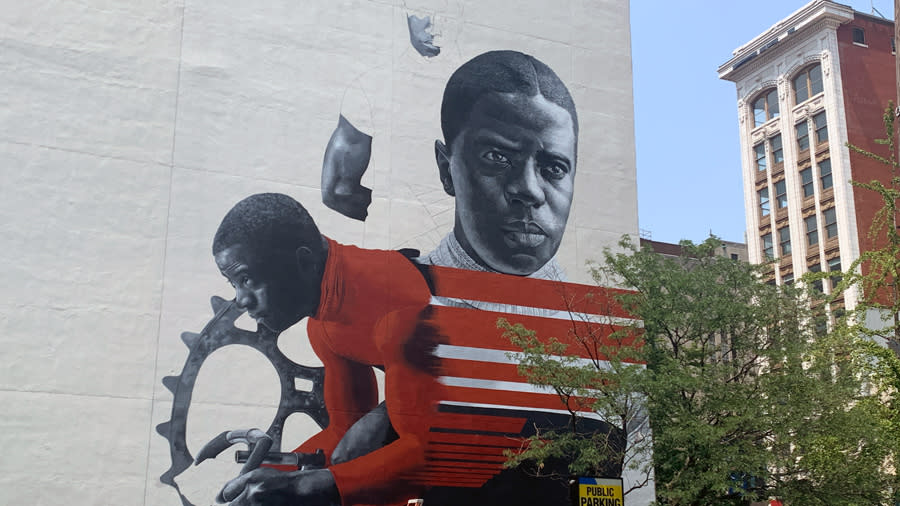 Born and raised in Indianapolis, American bicycle racer Marshall "Major" Taylor was the world's first Black sports superstar. He was world cycling champion in 1899, American sprint champion in 1900 and set numerous track cycling records over the course of his career.
While racking up these accomplishments, Taylor also served as a role model for other athletes facing racial discrimination in America. As a matter of fact, he was only the second African American world champion in any sport (after Canadian-born bantamweight boxer George Dixon of Boston won his title in 1891). Today, he stands alongside legends like Jack Johnson, Jesse Owens, Joe Louis and Jackie Robinson as one of the first Black sports heroes in America.
In his mural, Shawn Michael Warren captures Taylor across three stages of his career—as a youth, as an adult at his competitive peak, and upon his return to racing after a two-year hiatus.
"It's important to create some form of a narrative that not only depicts Major Taylor as a world-champion cyclist, but as a stoic, unwavering individual who faced the ugliest forms of racism," Warren says. "I wanted those who view the mural to understand the difficult task Major Taylor took on to represent and win in a sport for a country that viewed him as an inferior person. The three portraits display Taylor as hopeful, courageous and determined. His humanity is just as significant as his accomplishments as an athlete."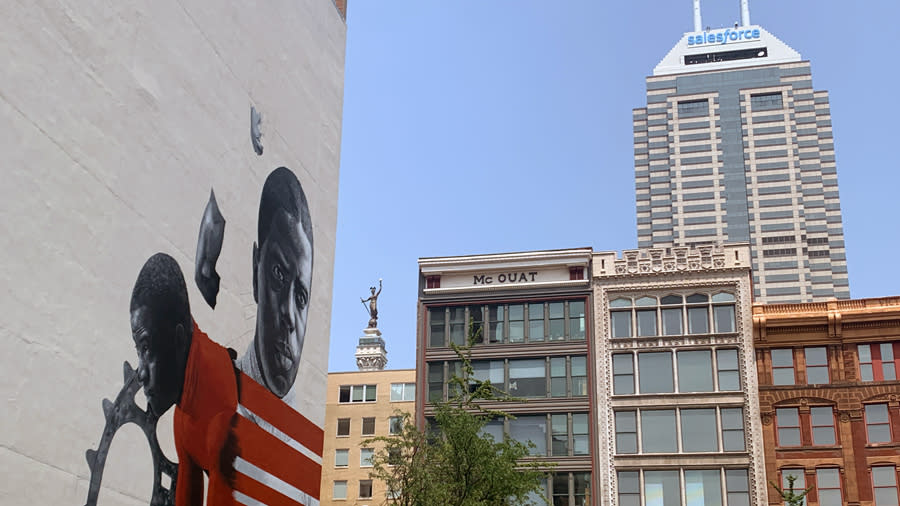 To learn more about the legacy of Major Taylor, be sure to visit the Major Taylor Coalition's website. You can also learn more about the "Bicentennial Legends" series of murals here.