The month of January can be kind of bleak. But shining in the midst of the chilly month of resolutions is one beacon of hope. Martin Luther King, Jr. Day isn't just an extra day off. It's an opportunity to grow, to serve, and to learn in the Circle City. Indianapolis MLK Day 2017 offers a number of fantastic experiences (most of them free!) for your family to celebrate a courageous and life giving civil rights activist, living out his dream of bringing people together to realize a dream of acknowledging the beauty of the human family. Here's what you can do to honor a true hero on Monday, January 16.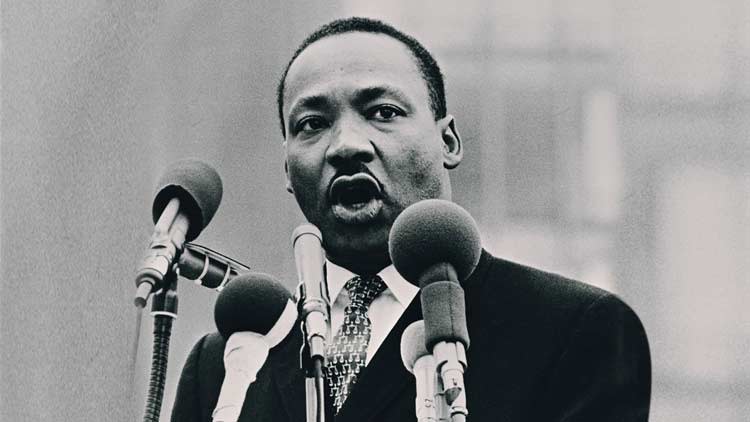 Begin your reflection on Sunday, January 15 at the Indianapolis Museum of Art. Poets, artists, and singers will use their gifts to celebrate the hope and great dream of Dr. King. You can also practice peace giving mindfulness through meditation and make the world a better place with random acts of kindness. Admission is free with donation (think: non-perishable food items, toiletries, and school supplies).
---
Celebrate landmark African American achievements through theatre, art, family games, and even archaeology activities. Admission to all indoor areas is absolutely free AND on-site only Conner Prairie will be offering a one day only $20 savings off annual membership. Discover all of the details and plan your trip here. 
---
Your family can enjoy free admission and a packed schedule of special events at Indianapolis' premiere children's museum on MLK day. From storytelling to coloring, from technology experiences to drumming, your day will be filled with learning, inspiration and fun. Be sure to check the time schedule so you don't miss a minute. 
---
One of my very favorite Indianapolis destinations, the Eugene and Marilyn Glick Indiana History center wants Martin Luther King, Jr. Day to be a "day on" and not a "day off." You can explore the many exhibits and experiences for free and also take part in special presentations throughout the day. But you can also serve your community and the world by taking part in the National Day of Service. Join the History Center's efforts by helping organize care packages for HealthNet's Homeless Initiative. Bring your gently used hats, gloves, and coats to provide someone a warmer winter, too. 
---
Celebrating a long legacy of fighting for equal human rights, the Indiana State Museum will open its doors to those donating a non-perishable food item on MLK Day. Join countless others to celebrate Dr. King's vision and its unfolding throughout history.
---
Typically, the zoo is closed on winter Mondays; however, in honor of this special day (weather permitting), both indoor and outdoor experiences will be open free of charge with a non-perishable food donation for Gleaner's Food Bank.
---
The Eiteljorg is also free with a donation for Gleaner's Food Bank. You can still experience the special holiday exhibit Jingle Rails. Take in the beautiful and challenging works of art and enjoy lunch specials at the Eiteljorg Cafe, too.
---
A number of athletes broke racial barriers through college and professional athletics. Celebrate their accomplishments and get to meet both current and former college athletes. Participate in special clinics, compete in a scavenger hunt, and best of all at 11 am, 1 pm, and 3 pm view the movie Game of Change. This film explores the story of the 1963 NCAA all white Mississippi State men's basketball team who defied the protests of governor, state police, and community to play a Loyala team with four African American starters. You'll again need a non-perishable food donation for admittance, but what a small price to pay for a great day! 
---
There's so much to be done to pay tribute to a great man who changed the face of history. Don't let your day slip away. Choose to celebrate, honor, educate, serve, and inspire this Martin King Luther, Jr. Day in Indianapolis.