2021 will be a unique year. However, that doesn't mean everything is canceled. Indianapolis offers a wide variety of ways to celebrate Martin Luther King, Jr. Day every year, including ways to serve, learn, and have fun at the same time. Some of those activities may be slightly altered this year, but there's still plenty to see and do on MLK Day this year.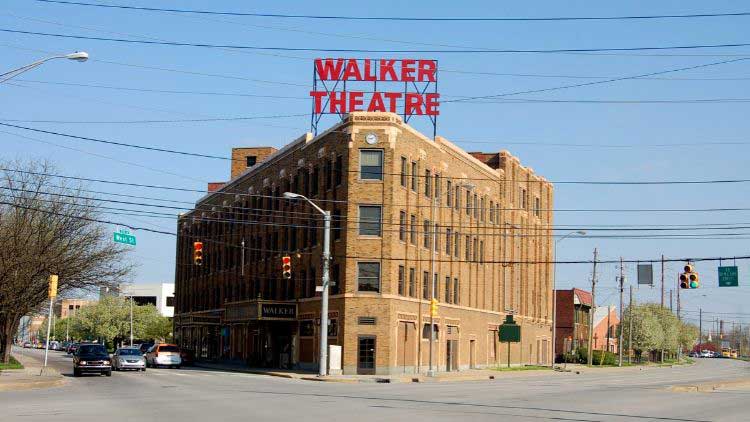 On Monday, January 18 from 4-6 pm, the Madam Walker Legacy Center and Indiana University present "A Call to Action: Then and Now." This virtual social justice lecture features prominent activists Angela Davis (legendary political activists) and Alicia Garza (co-founder of the Black Lives Matter movement). Registration is required, but not limited. Reflect on the accomplishments of Dr. King while looking forward to the change that still needs to occur and how activism plays a role in the future.
The Indianapolis Zoo will once again host a MLK Day Celebration sponsored by Honda Manufacturing of Indiana that includes both free admission and parking. This year due to COVID-19, in lieu of canned food donations the Zoo asks you make a monetary donation to one of its donation dip jars. Donations benefit Gleaner's Food Bank during a time of exceeding need. From 9 am to 4 pm, visit both outdoor and indoor exhibits of the Zoo. For more than 20 years, the Zoo is proud to offer this opportunity to open its gates while also giving back to the community through generous donations.
Immerse yourself in the sports legends of the NCAA at Hall of Champions. This Monday, Hall of Champions is offering free admission to celebrate Dr. King. Be sure to reserve a time to visit so you might experience the two floors of interactive exhibits, including a half-court 1930's era gymnasium and sport simulators. 
The Indiana State Museum will also offer free admission on MLK Day again this year. Like the Zoo, no food donations will be accepted. Be sure to make a donation to show your generosity in other ways. While pre-registration is not required, the museum is requesting guests limit their visits to one of three windows of time - 10 am to 12 pm, 12:30 pm to 2:30 pm, or 3 to 5 pm. Free admission is based on a first come, first served basis.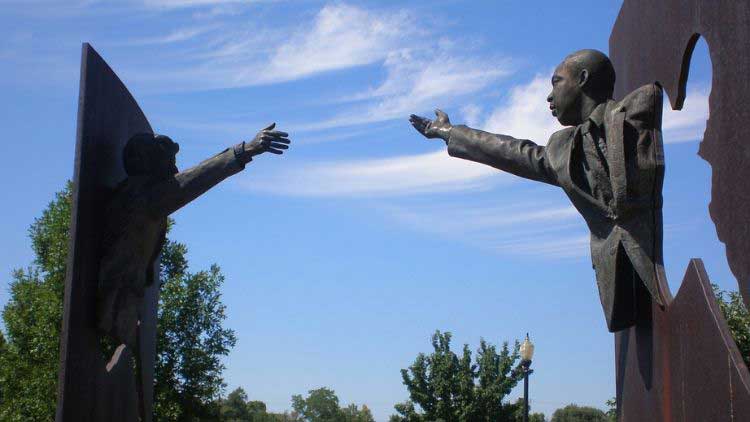 If you're not comfortable with being indoors, you can still visit the park in Indianapolis bearing Dr. King's name. See the historic statue celebrating the contributions of MLK and Robert F. Kennedy. Indianapolis Parks & Recreation will also host a number of other special events for the day including a Marvelous MLK Mural at Broad Ripple Park, a MLK Day Self-Guided Hike at Eagle Creek Park, and a special MLK Day Virtual Craft and Play Kit ($3 per person) available for pick up at Broad Ripple Park. Check out the individual links for registration details and times.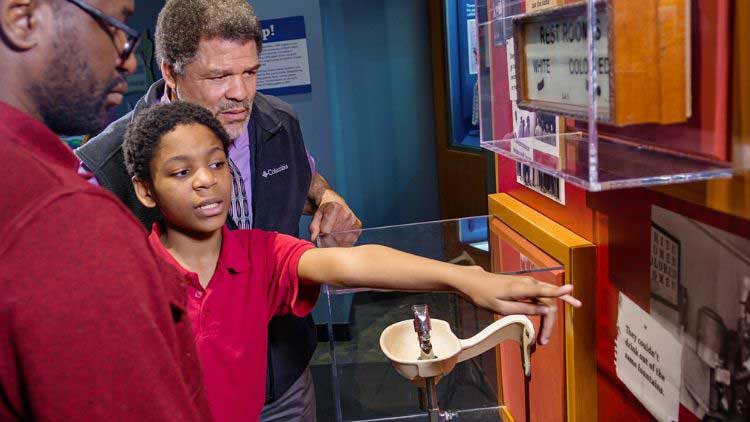 While the museum is currently operating at a lower capacity, the world renowned Children's Museum of Indianapolis will still offer free admission on Monday, January 18 from 10 am to 5 pm. Enjoy special presentations from the Griot Drum Ensemble and storyteller Portia Jackson along with a number of other activities to encourage fun and learning.
Conner Prairie Interactive History Park will again offer free admission to visitors on MLK Day along with a host of special activities. Tickets will need to be reserved in advance for specific time windows. Conner Prairie has also assembled a host of free online activities and exhibits for learners of all ages to access from anywhere.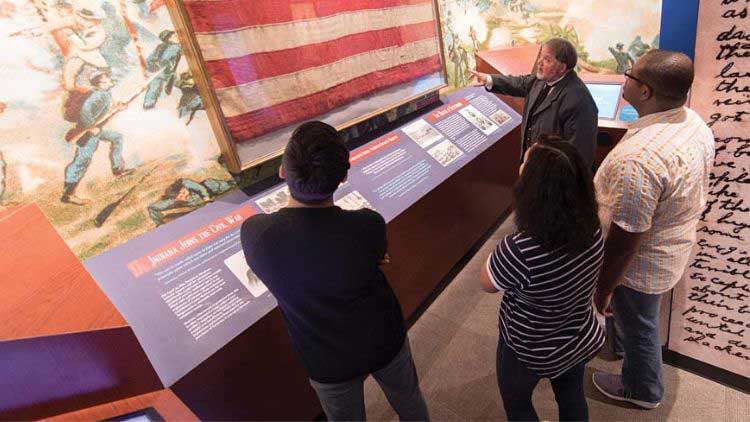 While advanced tickets will be required, the Indiana Historical Society also will offer free admission on MLK Day - January 18 - from 10 am to 5 pm. This year's celebration focuses on the combination of the power of music and change through Dr. King's efforts.
MLK Day marks the final day of Jingle Rails at the Eiteljorg Museum of American Indians & Western Art. The museum will be offering free admission to both this special exhibit and general admission on MLK Day this year. Timed tickets are required and limited based on capacity. This year, the museum is also proud to provide a free virtual screening of the PBS film Freedom Riders in celebration of Dr. King. The movie is offered throughout the entire month of January on the Eiteljorg's website.
As with all activities in our ever changing world, check the online presence and maybe even call on the day of the actual event to ensure there haven't been any changes. Obey state and local ordinances which require distancing and masks. And most of all, make memories in any way you can.