It's hard to have a conversation about auto racing without mentioning the name Mario Andretti.
Over the course of his illustrious career, the auto sports legend has proven his mastery across all styles of racing, with wins in Formula One, IndyCar, World Sportscar Championship and NASCAR. Now to honor the 50th anniversary of his 1969 victory at the Indianapolis 500, the Indianapolis Motor Speedway Museum is unveiling a special exhibit, and it arrives just in time for racing season in Indy.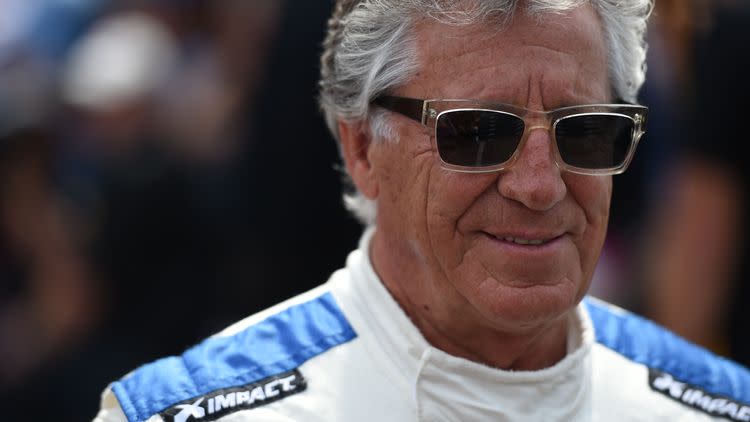 Presented by Shell V-Power NiTRO+, "Mario Andretti: ICON" will bring together many of the most significant cars in Andretti's career at the IMS Museum. This includes:
The John Player Special Lotus Type 79-4, from the 1978 F1 World Championship run
The 1974 Vel's Parnelli Jones team Formula 1 car
The 1967 Dean Van Lines Brawner Hawk II, an Indy 500 pole-winner
The 1967 Watson Leader Card Sprint car
The 1967 Daytona 500-winning car
A 1994 Lola T9400 from his "Arrivederci Mario" farewell season
The Horn Offenhauser Sprint Car, named "Baby," from Andretti's first Sprint car race.
Many other notable cars, firesuits, helmets and memorabilia will be part of "Mario Andretti: ICON." The exhibit opens to the public on today, May 1 and remains at the IMS Museum through November 10.
"Winning the Indianapolis 500 changed my life and Indy has been like a second home for my family for a very long time, so I'm very much looking forward to everything the Museum and the Speedway have planned in May," said Andretti. "To be called an 'icon' is extremely humbling, but the collection put together by the IMS Museum staff is phenomenal. I cannot wait to see this exhibit and share my story with the fans from around the world who will see it in the coming months."
Merchandise featuring the Mario Andretti 50th Anniversary logo will be available throughout the Month of May at the IMS Gift Shops around IMS, including those in the Museum, and online. Check the Indianapolis Motor Speedway website, www.ims.com, for a schedule of special events honoring Andretti during the 2019 Indianapolis 500.