Almost as much fun as watching a magic trick is watching the expressions on the faces of other audience members. That wide-eyed look of amazement from seeing something that defies logic and explanation is priceless. Expect to see that look a lot at the 2017 IndyFringe Winter Magic Festival this weekend.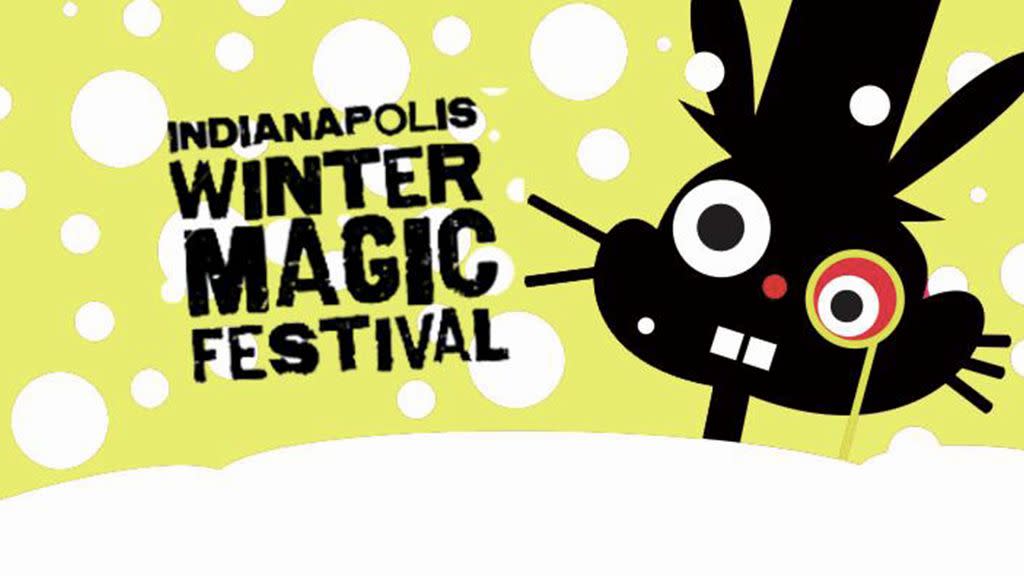 Like all things IndyFringe, the Winter Magic Festival promises to be over the top. For starters, it features some of the best magicians from around the world: Legendary street magician "Kozmo" (a.k.a. Ted Brainard); Alba, the first female magician from South America to appear at Hollywood's famous Magic Castle; Chris Capehart, master of the "Three Ring Routine"; Garrett Thomas, an innovative card, coin and ring manipulator; and two young up-and-comers, "Rat Pack" styled hipster magician Alexander Boyce and Trent James, an award-winning comedy magician. Emceeing the festival are local favorites Christian and Katalina, husband and wife mentalists.
Then there's the venue itself. Located in a historic church, IndyFringe features two separate and intimate theaters, both perfect spaces for what is sometimes called "parlor" magic (a more intimate form of "stage" magic). So you'll get a chance to be amazed by the magicians' sleight-of-hand up close and personal. (You still won't be able to figure out how they did it, you'll just get to be dumbfounded from a great vantage point). Performances include one-hour sets featuring two magicians and showcases featuring all six. Audience members will have a chance to talk to the magicians following their performances, too.
According to IndyFringe Executive Director Pauline Moffat, the magic festival began in 2011, not long after IndyFringe was created. "When we started Fringe," Moffat says, "we had all these magicians applying to perform so we decided to start a magic festival."
Indianapolis is no stranger to magic and great magicians, either. Houdini performed his last straitjacket routine here in 1925, drawing a crowd of 12,000 that snarled downtown traffic. Indiana-native Harry "Huck" Riser, who passed away in late 2016, was recognized as one of the best card magicians in the world. And the Society of American Magicians held their annual convention in the Circle City last July.
Moffat says there is even something magical about the festival itself. "The dynamics are fantastic," she says. "The audiences are always intergenerational and the magicians are so interesting and intelligent. It's just charming, good fun!"
Addional Info
Venue: IndyFringe Basile Theater and Indy Eleven Theater at IndyFringe, 719 E. St. Clair Street, 46202
For tickets and showtimes, visit here.