Get to Know The Book Club Play
Indy welcomes back live theater with a comedic performance and feel-good story that is sure to leave you wanting to see it again and again. The Book Club Play, now playing at the Indiana Repertory Theatre, is a humorous and delightful performance that blends relationships and literature perfectly together. Throughout the play, you'll find a diverse group of young individuals who share their passion for a good story. Their book club catches the eye of a famous documentary filmmaker, who captures their close friendships and love for novels. Each of the characters are so different from one another, making their different worldviews and perspectives set the stage for the perfect mix of comedy and whit. There's a little something for everyone, which makes it a great performance to end the 18-month long hiatus from live theater. Playwright, Karen Zacarías, and Director, and Associate Artistic Director, Benjamin Hanna, help bring these characters and book club to life on the stage through the power of comedic relief.
How to Find More Information on Show Viewings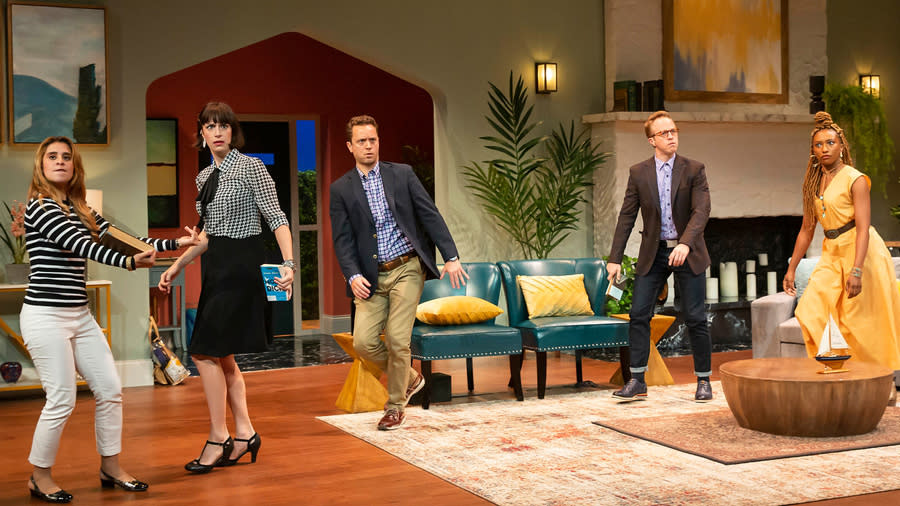 Zacarías' The Book Club Play will run at the Indianapolis Reparatory Theater (IRT) from October 6-31 for in-person viewing and October 18-31 for those who are watching virtually. This show is approximately 2 hours long, including a 15-minute intermission. Tickets for the show start at $25 and can be purchased here. As the IRT brings back its in-person performances, they wish to provide all the safety measures and additional information to ensure that their viewers have the best and safest experience. Those who are taking part in the in-person viewing of the performance must show proof of a COVID-19 vaccination or a negative COVID-19 test. More information on the IRT's COVID-19 protocols can be found here. 
Return to the Live Stage
Over the course of the hiatus from live theater, there's been a desire to have a live audience once again and what better way to bring that back, than with comedy. The Book Club Play is the IRT's first live performance since the pandemic and they share their excitement in this excerpt: "It is no coincidence that we selected a comedy to re-open our Theatre to live performance after an 18-month hiatus," IRT's Margot Lacy Eccles Artistic Director Janet Allen said. "Our shared need to laugh, to allow our perspectives to be broadened by sharing joy in the human condition, has rarely been more sorely needed."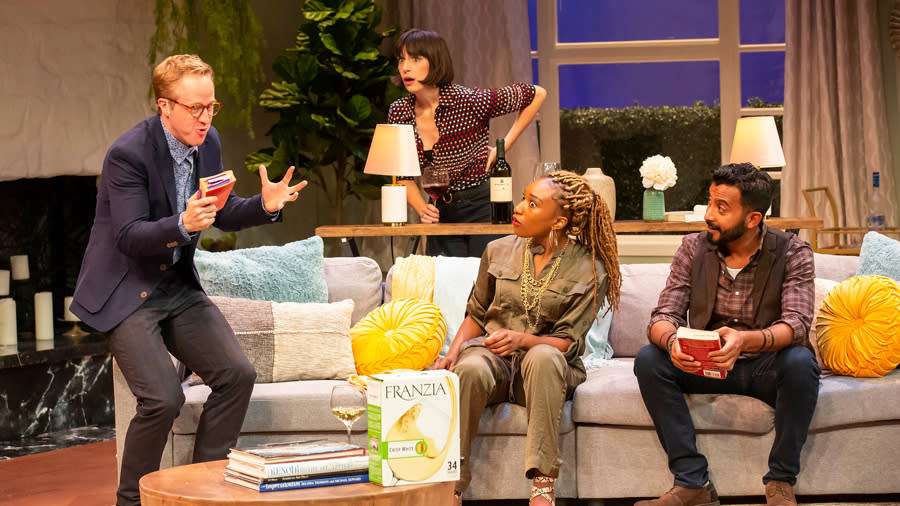 You won't want to miss the opportunity to take part in live theater once again. If you're out and about in the Circle City, you'll have to join in the celebration of the return to live theater, with this local gem!