If you've ever been to Mass Ave in downtown Indianapolis, then you've probably seen "Ann Dancing." A 10-year-old dancing sculpture that was first supposed to be a temporary addition to Indianapolis' Cultural Trail. Since, this work of art by Julian Opie has become an iconic selfie hotspot that is loved by many.
In the past week, Ann's amber sway has gone black. The years of being a piece of technological art have started to take a toll on her.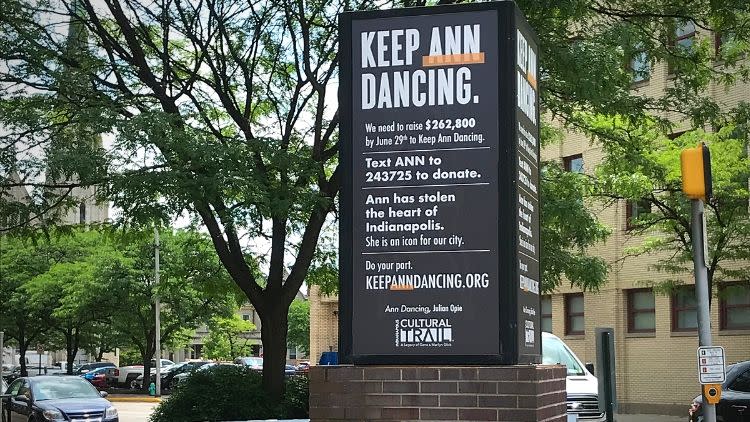 Located at one of the most busy intersections on the Trail, Ann has impacted those who walk, ride, or drive by her on a daily basis. Ann is a shining example of how accessible and engaging public art can build a community.
Over the years she has undergone several temporary fixes, but today she needs some major work. Try $262,800 of major work in order to Keep Ann Dancing in the future. 
On Thursday of last week, The Indianapolis Cultural Trail launched a 4-week crowdfunding campaign to Keep Ann Dancing. This campaign is expected to run until June 29, 2019. A budget breakdown of the fundraising can be found at KeepAnnDancing.org.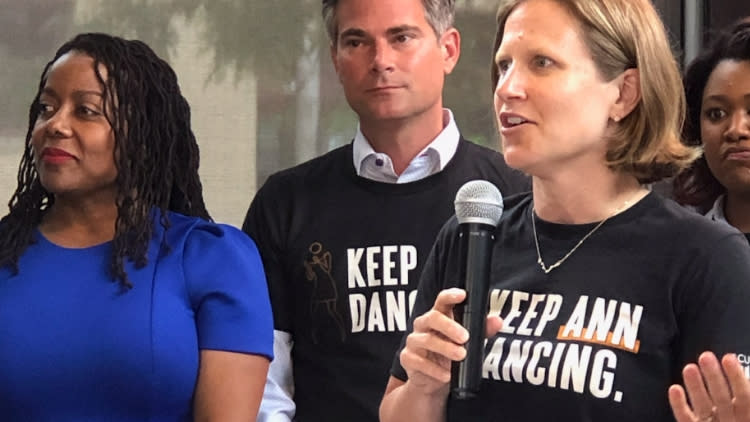 The Indianapolis Cultural Trail is a non-profit organization that depends on philanthropic support and private donations. Without this kind of generosity, the mission of the Indianapolis Cultural Trail is diminished.
Why raise money to Keep Ann Dancing? Not only does Ann bring joy and happiness to thousands of people's lives, but she has been a part of Indianapolis for the past decade. Technology has completely transformed over the past 10 years and Ann is in need of a total hardware and software makeover.
Imagine having the same phone for 10 years. Not many can say they have, so how can Ann be expected to stay dancing without a little financial help?
It has never been a better time to bring Ann into the 21st century.
Once the money is raised, a Keep Ann Dancing Block Party will take place from 4-9pm on June, 29. Interested in making a donation? Visit KeepAnnDancing.org OR Text Ann to 243725.