It's no secret that Indianapolis loves basketball. If you're born here, March Madness brackets are simultaneously issued with your birth certificate. Perhaps we're not that fanatic; however, we relish in hoops and know how to host a great sporting event with excellence. That means you can expect the hardwood red carpet to be rolled out this weekend for the NCAA Women's Final Four.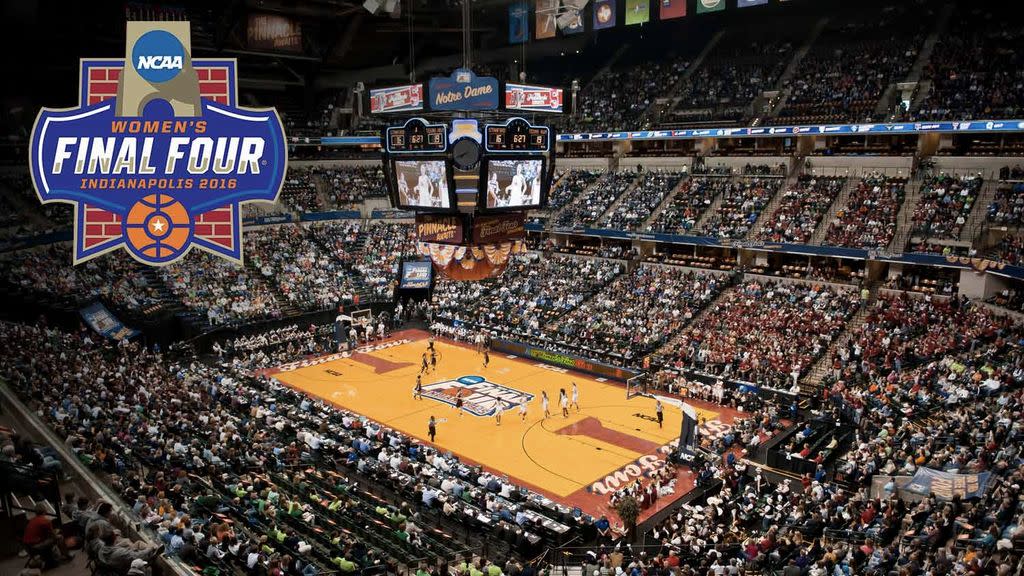 If your team has advanced through the big dance to make it to the game to decide who's the best in the nation, first of all congratulations! Secondly, we can't wait for you to arrive. We have a host of events and Hoosier hospitality in spades to welcome you for a week of celebration and intense courtside competition. Here's what you need to know before you arrive. 
Wish you could live in a world that was all about basketball? Wish no longer. Tourney Town, the NCAA's free fan destination is packed with plenty of hoops hoopla. Located inside the Indiana Convention Center in Indianapolis, you'll find family fun for every size and age of fan. From April 1 to April 3, check out the interactive displays, basketball clinics, entertainment, games and exhibits. Hours vary and more details can be found here.  Oh and did I mention that it was free? 
Spinderella, cut it up one time. It's not too late for you to push it, push it real good to get to the FREE concert by national recording act Salt-N-Pepa on Friday April 9th at 9 pm in Tourney Town. 
Chill with your fandom April 2nd – 5th at the Women's Final Four Block Party. Food trucks, face painting, photo ops, live music, and more will all add to the festive atmosphere as you gear up to cheer for your favorite team. 
That's not a typo. This honored walk/run celebrates the life of the late North Carolina State University and Olympic women's basketball coach Kay Yow. Make a difference with your steps on Saturday, April 2nd at 8 AM as you help support the Kay Yow Cancer Fund. Fight the disease plaguing so many women. Register and find all the details here.  
Perhaps my favorite event of the Final Four weekend is an opportunity to see the streets flood with basketballs. Youth aged 18 and under are invited to dribble their way through downtown as a part of Bounce on Saturday, April 2nd at 1:30 pm. The first 2,000 participants even receive free basketballs and t-shirts. Online registration is encouraged and you can find details about the full event and route here. 
Get up close and personal with your favorite teams and players at Bankers Life Fieldhouse. Open practices, autograph events, and more fan fun will be available throughout the day on Saturday April 2nd. Even if you can't afford a ticket to the games, you can still see plenty of B-ball action. 
Have an aspiring baller in your house? 3rd – 8th grade students are invited to participate in FREE Powerade NCAA Youth Clinics throughout the Final Four Weekend. Work with NCAA coaches and players to up your game, learning the skills necessary to succeed both on and off the court. The events are free but pre-registration is required.
Want even more ideas to make your Final Four Experience unique and fun? Check out these great suggestions on Visit Indy. Tip off is just around the corner. Beat the buzzer and plan your fun now.