Thomas Melvin remembers the first time he diced an onion perfectly. Or thought he did, anyway. When Thomas offered up his onion for inspection, his chef tossed it and said, "Do it again." Now, Thomas is the executive chef at Vida and a first-time James Beard Award semifinalist.
At first, Chef Thomas didn't believe the news. "I hung up on the first person who called me because I thought it was a joke," he said, laughing. "But I am extremely honored. I always think about how there are people in this city that are very deserving of this recognition." 
Commonly called the "Oscars of the food world," the James Beard Awards honor chefs with exceptional culinary skills and leadership abilities. In addition to being a first-timer, Chef Thomas is the lone representative from Indianapolis in the Best Chef: Great Lakes category. The vast majority of the 19 other semifinalists are from either Chicago or Detroit.
At Vida, the only Indianapolis restaurant to earn AAA's Four Diamond Designation, Chef Thomas maintains a seasonal a la carte menu and a rotating, six-course meal. "That's one of the beautiful things about Vida. We're not confined to how often we're going to change the menu," he said. "We can always evolve and change with the seasons or take advantage of special ingredients that come up."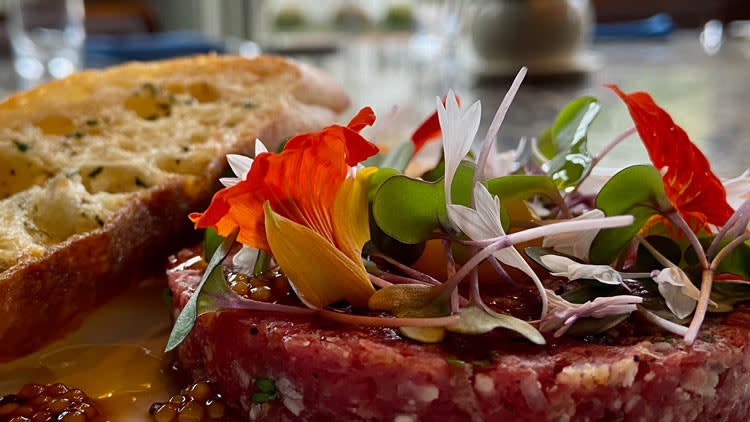 Vida is open Tuesday through Saturday, from 5-10 pm. You can make a reservation by visiting vida-restaurant.com. You can also keep an eye out for the James Beard Award finalists, which will be announced March 16. Winners will be announced June 13 in Chicago.