Guest-written by Tony Katz, local Indianapolis radio host. 
---
The impact of coronavirus on Hoosiers is still unknown, as the long-term effects on individual and business health will take a long time to understand. What is easy to understand is that restaurants, bars, and hotels across Central Indiana are struggling. And with them, the hospitality workers who are employed there.
Those workers - servers, bartenders, cooks, housekeeping, and so many others - were the impetus behind Recover Rye, now available for sale in stores and restaurants throughout Central Indiana.
About Recovery Rye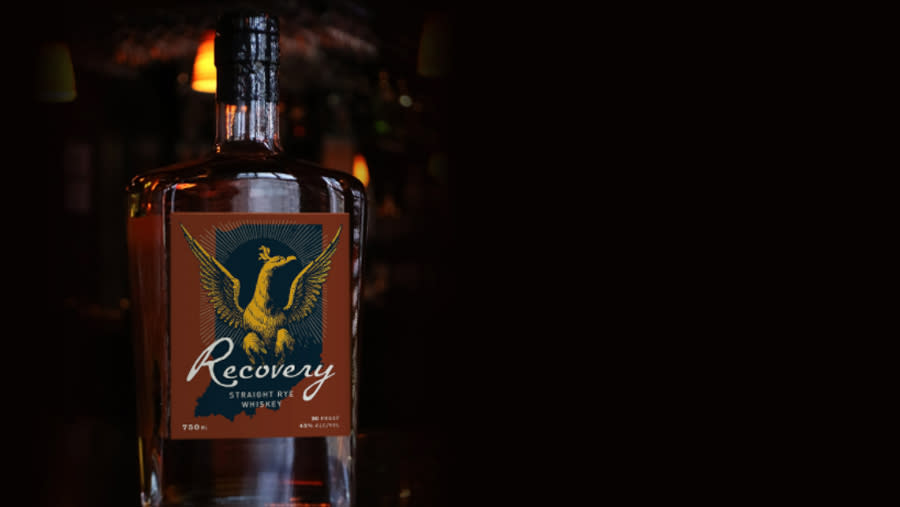 Recovery Rye is a rye whiskey, 90 proof, that was grown and distilled in Indiana. Now available across the state, Recovery Rye gives $5 from every bottle sold to the Indiana Restaurant and Lodging Association, which provides grants to hospitality workers in need.
The idea came about organically: How can we help Hoosiers in need? From that idea, it quickly came to market, and is now on the shelves of your favorite liquor stores and behind the bars of the most iconic restaurant names in Indy. Everyone has been beyond supportive; clearly, a Hoosier-made product that helps Hoosiers makes people feel good. And based on how many great Central Indiana businesses are carrying it - and how many Hoosiers are buying it! - helping others makes Hoosiers feel great.
Recovery Rye was created by Corey Johnston, a long-time food and beverage operator and proprietor of Blend Bar and Cigar in Indianapolis and myself, a radio host on 93.1FM WIBC and a huge supporter of the food scene in Indy. It is distributed by Crossroad Vintners.
The response has been amazing. And the rye? Well, we're very proud of it. It's an exceptionally smooth rye with Midwest sublime sweetness… and it's all Hoosier.
We all hope that these good people can get back to work soon. Until then, our goal remains the same - be helpful to those who need our help. If you want to help, go to RecoveryRye.com and find where you can buy a bottle near you. Be supportive, drink responsibly, and better days are ahead for all of us.