There is no shortage of inspiring women here in Indianapolis. Whether they are coworkers, confidants, close friends, or women you have never met, is seems that around every corner is someone getting things done and making it happen. The Indiana Fever symbolizes a small but mighty army of these women.
With only a handful of games left in the 2019 season, the Indianapolis-based WNBA team works tirelessly not only to win, but also to spread messages of positivity to the community. Indiana Fever has been bridging the gap between the excitement felt from sports and the same, raw emotion that can be felt from connecting with the community.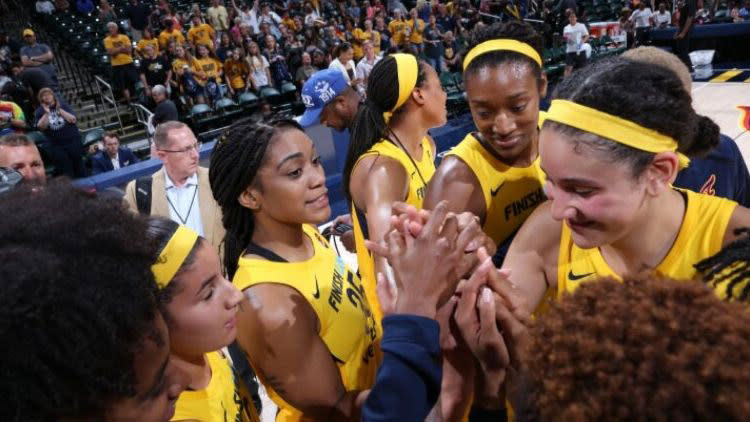 Inspiring Women Night, held this year on Tuesday August 27 at Bankers Life Fieldhouse, is an outstanding example of Indiana Fever's community efforts. This annual event, celebrated for over a decade, showcases and honors inspirational women throughout the state with a special pregame event.
This year, Indiana Fever is recognizing Muffet McGraw, Head Coach of Notre Dame University women's basketball team.  For 32 seasons, McGraw has led the Fighting Irish to greatness. She is known for her consistency, steadfastness, and excellence – both on and off the court. She has won Associated Press Coach of the Year four times, the last as recently as 2018. At Inspiring Women Night, you can hear McGraw discuss her journey bringing Notre Dame to victory for 35 tournaments during her career.
Joining McGraw at the event is former Indiana Fever player Tamika Catchings, who inspired basketball fans tuned into Indiana Fever for sixteen years. Now, she inspires through her leadership, as she excels as Director of Player Programs and Franchise Development for Pacers Sports & Entertainment. Catchings also owns local tea shop Tea Me's Café, and serves on the Board of the Indianapolis Airport Authority.
Throughout the subsequent game against the Las Vegas Aces, inspirational messages will play on the jumbotron, brining positivity and joy to the thousands of Indiana Fever fans cheering on Indy.
To purchase discounted tickets to game, use code WNBAVISITINDY19.