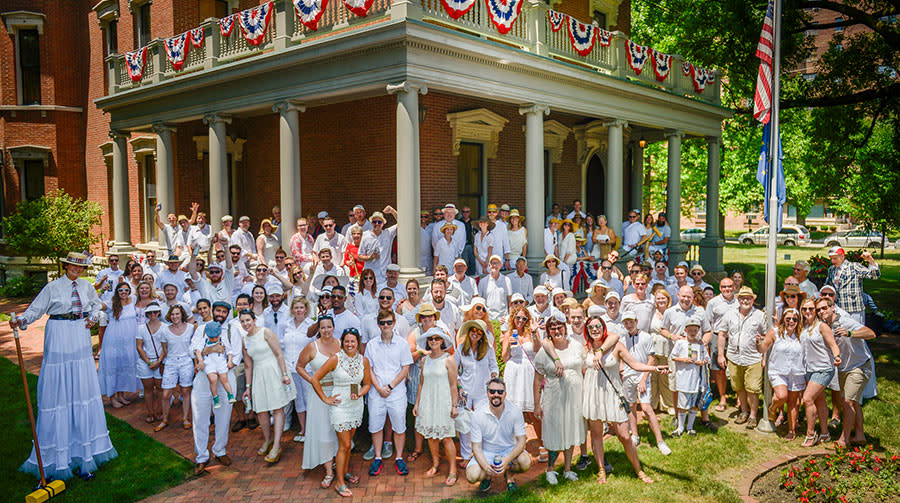 In a little over two weeks the checkered flag will wave, a driver will be adorned with flowers, and his or her likeness will be forever sculpted upon the Borg Warner Trophy. If it is glory you seek, but without the risks associated with going 220 mph in a rocket with wheels, I invite you to save the following weekend for a different type of competition.
The 25th annual Wicket World of Croquet (WWOC) takes to the lawn at the Benjamin Harrison Presidential Site on Saturday, June 1, and you need to be a part of the fun. Here is everything you need to know about the city's best lawn party:
Competitive or Leisure: Some people are born competitors while others are just looking for a good time. WWOC has a bracket for each. So, you DO NOT have to know anything about croquet to play. Lessons and coaching are available for first timers to insure that everyone has a great day.
Grab a Teammate: Unlike many of the backyard variations, this tournament features a team game. This setup allows for a perfect date, a day for friends to hang, or a chance to bond with work colleagues.
You Look Fabulous: Everyone in attendance is asked to wear dress whites. You can go with a basic polo and shorts or a simple dress. Or, you can elevate your fashion game and go for the "Best Dressed" award.
Yes, there is Beer: Our gracious partners at Sun King supply "Fresh.Local.Beer." for all participants. Wine, soft drinks, and waters are also available. Stay hydrated my friends.
Yes, there is Food: To balance out the aforementioned drinks, there will be plenty of food available to keep players going. Selections include charcuterie from neighborhood partners at Goose the Market.
Tunes: You can't have a party without music, and the White River Jazz Band will be setting the mood from the porch of the historic presidential home.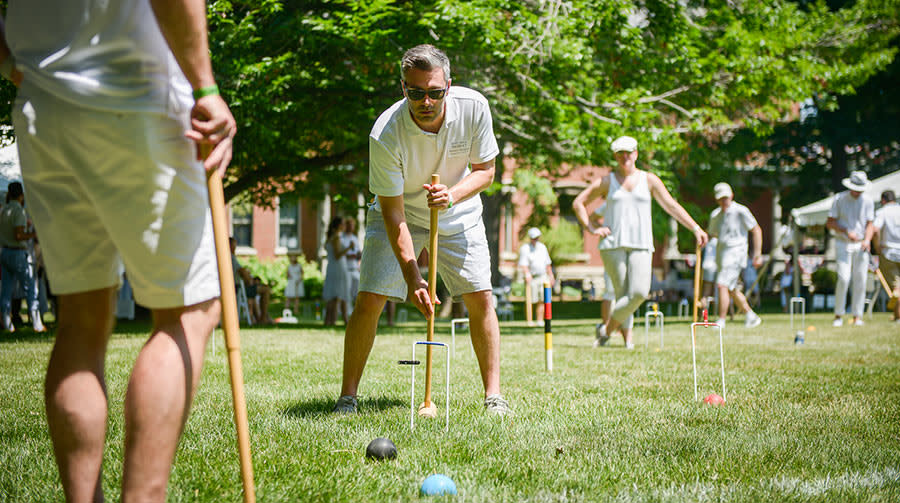 If you enjoy summer afternoons spent on the lawn with friends, the Wicket World of Croquet is for you. Below are five ways Wicket World of Croquet has benefited the Presidential Site in the past 25 years: 
2,400 teams have played 14,750 rounds of croquet
Educated over 400,000 schoolchildren
Hosted the naturalization of more than 1,400 new citizens
Curated and preserved more than 10,000 artifacts (many digitally preserved online)
Provided a polling location for nearly 4,000 Marion County voters
I look forward to seeing you on the lawn. REGISTER YOUR TEAM HERE