Pride Month is upon us, and Indy Pride, Inc. has a full slate of events for you and yours to look forward to.
Mindful that many in the community may still not feel safe at in-person events, Indy Pride will continue on a virtual platform this June, with several events running throughout the month. The events to celebrate LGBTQ+ Hoosiers will be meaningful, engaging, and continue the tradition of building community.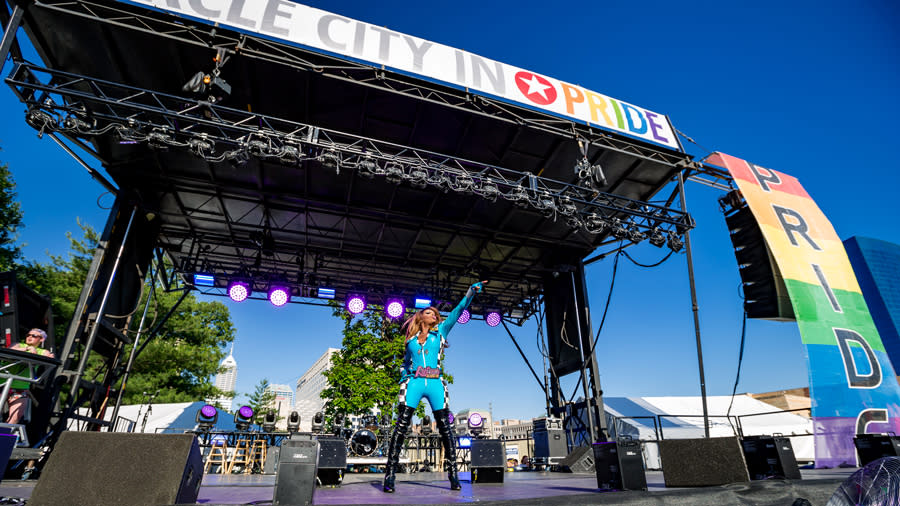 The full event schedule includes:
May 21 | 7 pm — DJs & Drinks: Indy Pride Launch Party
June 3 | 6:30 pm — Ballroom History & Culture Panel Discussion
June 4 | 7 pm — Deaf Pride 2021 Presented by Lilly
June 11 | 5 pm — Shabbat with Pride
June 11 | 8 pm — Pride Night at the Drive-In
June 12 | 12 pm — Indy Pride 2021 Virtual Festival Presented by Salesforce
June 25 | 7 pm — DJs & Drinks: Bi & Pan Pride
The annual festival will be hosted virtually again this year, but with the addition of an interactive Indy Pride 2021 Virtual Festival map on the IndyPride.org website. Participants will be able to explore virtual areas featuring great artists, resources, merchants, community partners and more.
"Our team is working hard to produce a virtual festival experience that engages our audience and connects them with important resources, community partners and one another," Indy Pride executive director Chris Handberg says.
Merchants and vendors on the interactive map will have options to showcase their products and services and link directly to their websites. They will also have the capabilities to connect live with virtual festival attendees through Zoom meeting links.
"It's challenging to create engaging virtual content after 18 months of virtual events, but our team is aiming to reproduce the most important aspect of our annual festival (in addition to the entertainment, of course)—connection," Handberg adds.
These areas include:
Art and Artists Presented by PNC Bank
Peabody Parlor Beauty Hub
Community Conversations with JP Morgan Chase
Community Resources Presented by Delta Faucet Company
Food Court Presented by ClusterTruck
Go Green! Presented by Motor
Health Services Presented by Covance
HIV Services Hub Presented by Gilead
LGBTQ+ Career Hub Presented by GEICO
Merchant Market Presented by Fifth Third Bank
Quit Now Indiana!
Shop with Pride Presented by Meijer
Indy Pride also worked with local merchant United State of Indiana to create a 2021 "Stay Proud. Stay Connected." collection, including an Indy Pride Party Pack Presented by Roche.
All proceeds from goods sold directly benefit Indy Pride, Inc. and can be purchased at their Shop with Pride store.