From cinnamon spice to hearty stouts, winter and the holidays conjure up very specific flavor profiles that fit the season. Moreover, this is a time to gather friends and family to share in fellowship and toast the future. Below are a few of the special seasonal beverages that Indy Craft Pass users can look forward to.
---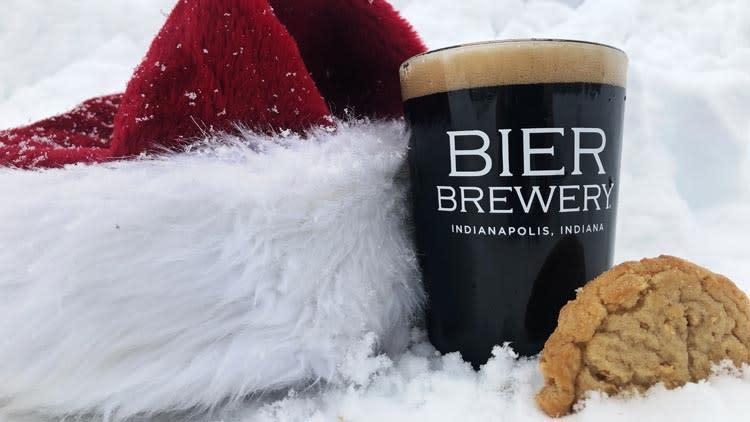 Santa's Little Helper
Bier Brewery
Chocolate Coffee Milk Porter (on tap starting 12/20)
Skip the traditional milk and cookies for this Chocolate Milk Porter with Limelight Coffee. It will definitely give you and St. Nick that extra boost for the holiday season. In the true spirit of giving, Santa's Little Helper makes the naughty people nice and the nice a little naughty. *Contains lactose* (5.5% ABV)
---
Snow Shed Winter Ale
Four Day Ray Brewing
Escape the cold with Snow Shed, a winter ale with cinnamon, nutmeg, hints of malty sweetness, nuts, honey and biscuit. This beer is crucial to the survival of any great outdoorsman. On Christmas Eve, enjoy a "Hoppy Holidays" special on 12/24 with Snow Shed growler fills for only $4! (6.5% ABV)
---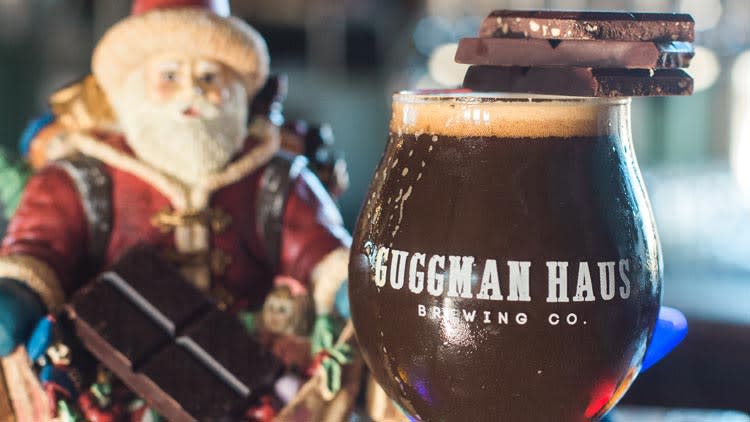 Imperial Chocolate Milk Stout
Guggman Haus Brewing Co.
This imperial version of Guggman Haus' award-winning milk stout is layered and complex, providing a winter warming experience as you drink it. Brewed with milk sugars, vanilla beans and plenty of cocoa, this imperial is silky smooth to the finish, with rich, malty flavors and vanilla aromas. (8.5% ABV)
---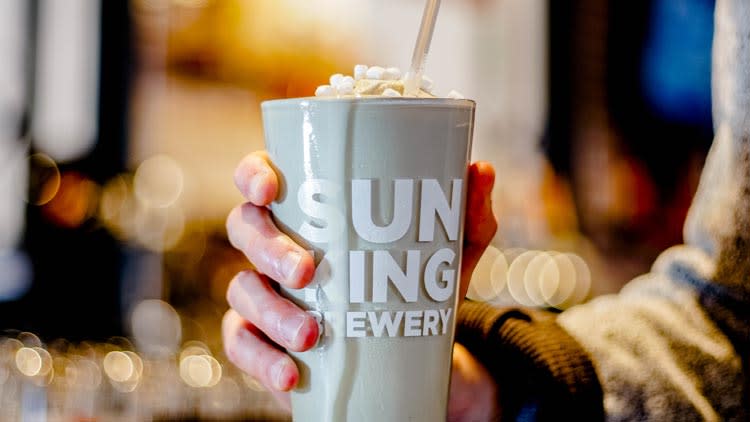 Frozen Hot Chocolate with Mint (boozy slushy!)
Sun King Spirits
Sun King has released a full line of seasonal cocktails in addition to Electric Reindeer (availabe in breweries or at Winterlights at Newfields) and Frost Berries (from their Kings Reserve Line). Craft Pass users can both warm up and cool down with their Frozen Hot Chocolate containing bourbon cream, OYO honey vanilla vodka, mint liqueur, Sun King hot cocoa mix, cocoa simple, and dairy.
Cocktails are only available at Sun King Spirits, Downtown and Broad Ripple.
What are you waiting for? Register your Indy Craft Pass and start earning rewards.
Cheers to a happy holiday!