Here in Indy we like to keep up with the latest trends. Nothing says "trendy" like a fresh haircut. If you want to stay in the know, here's where to go:
3407 E. 86th Street, Indianapolis 
Massages that are both certified and therapeutic? Sounds great. This salon/spa seeks to defy the stereotypes of the traditional barber shop. Haircuts, massages, shaves, and facial treatments are available. 4:59 focuses on an entire body maintenance approach. Appointments and walk-in's.
126 N. Delaware Street, Indianapolis
Downtown Indianapolis has yet another cool barbershop in town. Online scheduling appointment is available as you can enjoy haircuts with different styles, shaves and also beard trims. Men's grooming products are also available, and Brick & Mortar is open six days a week. Appointments or walk-in's.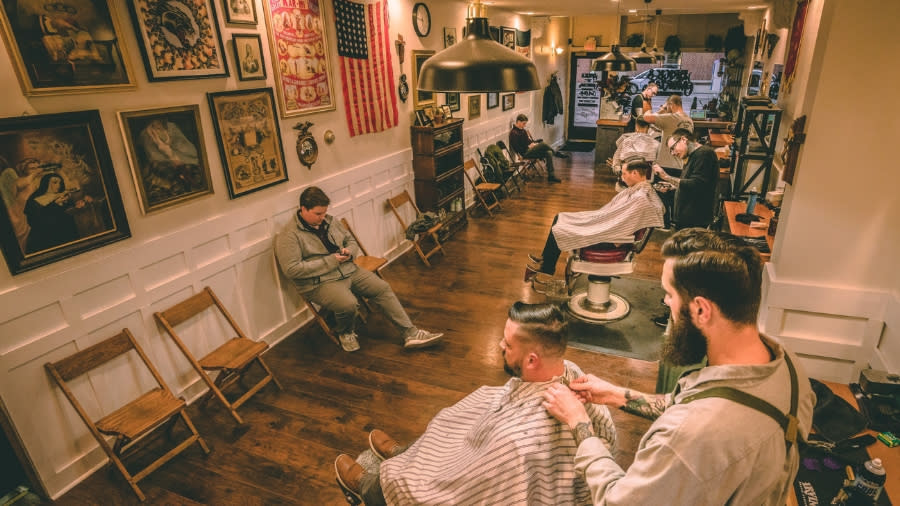 5554 Madison Avenue, Indianapolis 
Chad's has cut some serious hair for well over a decade. Haircuts. Goatee trims. Hot lather shaves. Custom design cuts. You name it, they've got it. The barber shop employs 18 master barbers who specialize in providing the best cuts a client could ask for. It honors military, police and fire personnel by offering special discounts. Appointments and walk-in's. 
304 E New York Street, Indianapolis 
This old-school barber shop recently opened on New York Street. It doubles as a cafe and a barbershop, so you can enjoy a nice cup of joe as you get your hair cut or beard trimmed. Coffee and beer flow in the shop all day long. Appointments and walk-in's.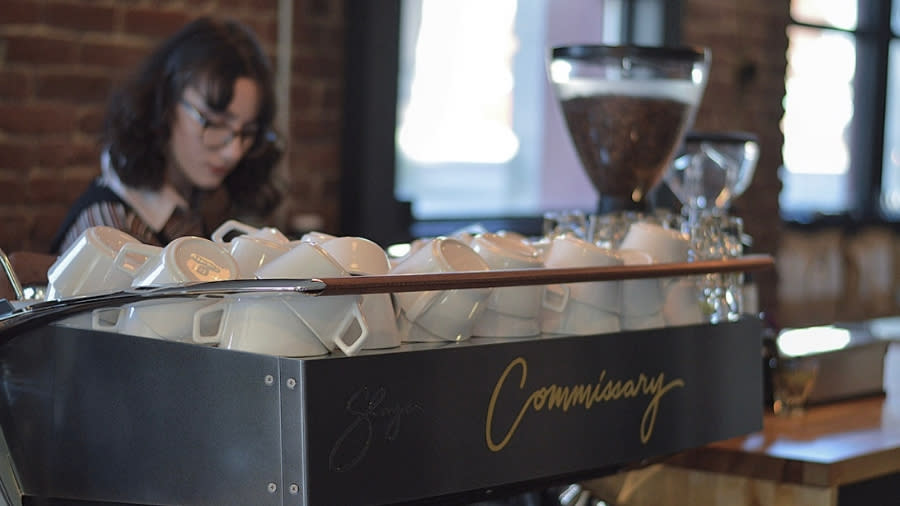 6381 Oaklandon Road, Indianapolis   
Eric's is located on the northeast side of Indianapolis. It is a full-service establishment for adults and kids that opened its doors over 15 years ago. There is also a salon for women that offers haircuts, color treatments, shampoos, blow drying and a whole lot more. If there's a wait, customers can enjoy a flat-screen TV. Only available by appointment.
5035 W. 71st Street, Indianapolis 
On The Haircutting Company's website, the barber shop makes a promise to its customers. "We offer various haircuts of all kinds. Know this much, even if you bring your child. They're in good hands." The website also has a blog, where kids and parents can read about what to expect at the barbershop. It's a relaxed atmosphere inside the shop, as customers can take advantage haircuts, afros, shaves, goatees and mustache trims. The barber shop promises "the highest level of service every time." Appointments or walk-in's. 
153 E. Jefferson Street, Indianapolis 
Throwing it back to the past, Jefferson Street Barber Shop is a four-chair establishment in Franklin. It offers hot lather face shaves, facials, scalp massages and much more. Discounts to military are offered, and a children's playroom allows kids to have a more enjoyable wait. Appointments or walk-in's. 
5135 S. Emerson Avenue, Indianapolis 
For nearly 30 years, Mike's has served unisex customers. They have offered cuts, shampoos, beard trims, goatee trims for men. They also provide styling, haircuts, flat ironing and more for women. The shop also offers senior citizen discounts and is open six days a week. Appointments or walk-in's. 
2405 Lafayette Road, Indianapolis 
Over the past 18 years, Mr. Keith Potter and his talented team of barbers have cut some serious hair. Their website says, "We welcome you and your family to stop in and be a part of our family." Haircuts, beard trims, mustache trims and much more are available at the shops. Appointments are available at any time during the week and incur an additional $5 cost.  
22 E. Washington Street, Indianapolis 
Red's, known for its "Famous Razor Finish," specializes in the classic cut. Men can book the "Classic Gentleman's Experience," where they can choose any three options from a laundry list of services. Bootshines and shoeshines are available. Red's is open seven days a week. Appointments or walk-in's. 
49 W. Maryland Street, Indianapolis 
Located in the heart of downtown at the Circle Centre Mall, R&R is an Indianapolis institution. It has served Indianapolis for over 25 years. Men and women can get haircuts and purchase a plethora of hair care products as they enjoy a full day of shopping. Appointments or walk-in's.
1265 W. 86th Street, Indianapolis 
Tailor Made's Vernon Lee specializes in using shears, clippers and straight-edge razors. According to Tailor Made's website, Lee is now recognized as a "Master Barber." Haircuts, shampoos, hot towel shaves, beard and mustache trims and much more are available at this establishment. Appointments or walk-in's. Sundays are appointment-only. 
826 Broad Ripple Avenue, Indianapolis
Located in Broad Ripple, this hip barbershop offers some of the freshest cuts in the city. It offers the classics, including haircuts, beard trims and hot lather shaves. Five-dollar discounts are offered to honor active-duty military members as well as veterans. Walk-ins only.