Guest written by Veena Choudary, freelance blogger. Get to know Veena here. 
---
Indianapolis was an impromptu stop on our almost 5,000-mile road trip this summer: one that blew me away. As a single mom with a teenager and nine-year-old, safety, navigation, and exciting attractions are a priority. Indy has all of that in spades. The city, dubbed the crossroads of America, is easy to get to from anywhere. The attractions are centrally spaced in the city and easy to access.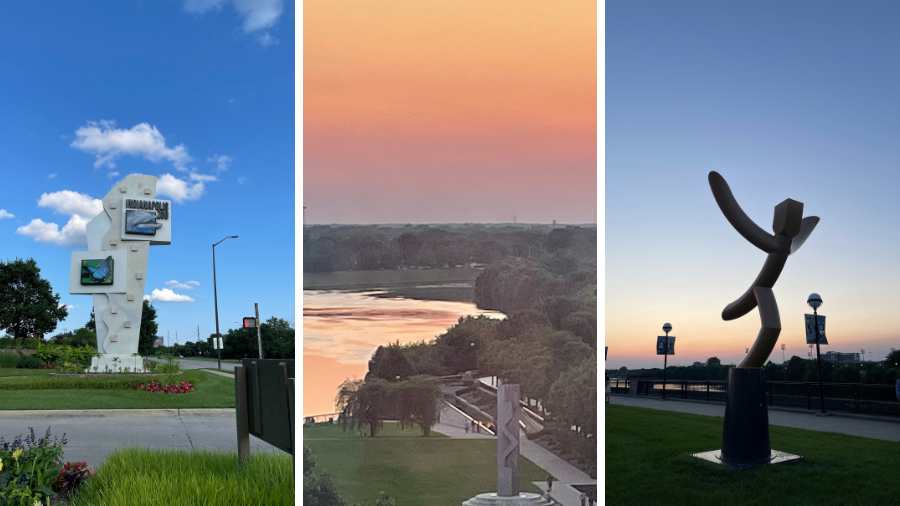 We stayed at the Springhill Suites across the White River State Park, near the renowned Indianapolis Zoo. The Zoo is a botanical garden, aquarium, and zoo all in one and is fantastic. The displays are well-planned and detailed. You can easily spend hours here. There is a large underwater dolphin display, an elaborate orangutan enclosure, a spectacular macaw show, and so much more - fun for all ages! You can visit with a walrus, feed lorikeets, and walk through a large and beautiful butterfly garden.
White River State Park is massive (and free!) with so much to see and do. You'll be surrounded by stunning art installations, an amphitheater for concerts, beautiful sunset views, and grassy lawns for picnics. I loved that we could just walk across to the park from our hotel. There are a couple of museums to visit right across the street. Indianapolis has an amazing Children's Museum as well. You can safely stay out late in the park- the kids played and discovered exciting things around each corner (and I had an opportunity to relax!). Time away from devices for all. Huge win!
Indy is incredibly clean, safe, and easy to navigate. It is ideal for single mamas trying to make memories on a budget. There are plenty of activities for all ages and seasons - you really cannot go wrong. Hurry and book your trip to Indy!