For the Indiana Repertory Theatre, the show must go on. The IRT is planning six virtual productions for the spiritedly reimagined 2020-2021 season, which kicks off in December and runs through June 2021. The season is composed of several IRT classics with a common theme – joy and hope for the future. 
First up is This Wonderful Life, a one-man show adapted from Frank Capra's iconic holiday movie It's a Wonderful Life. It's a hilarious and heartwarming production about a man who loves the film and reacts to its characters and content. That means Indy-based actor Rob Johansen recreates more than 30 characters at madcap speed.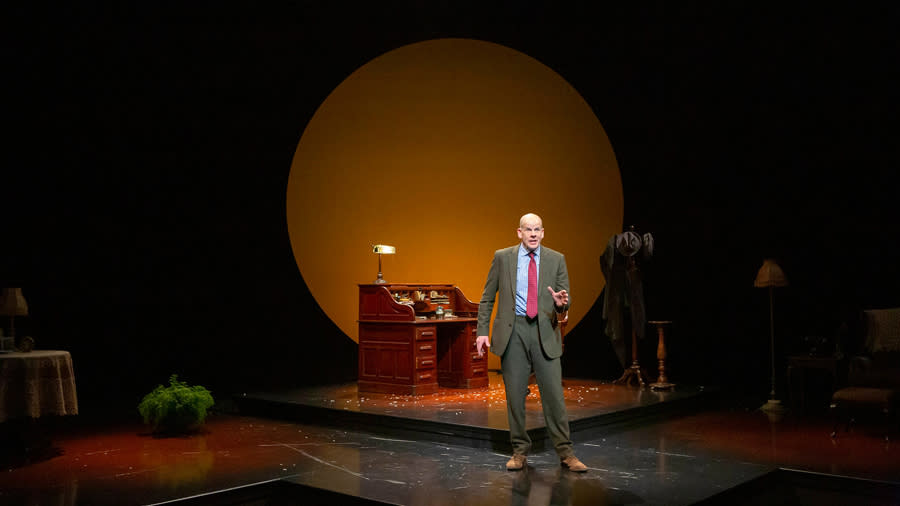 It's a witty tour de force, and even if you've never seen It's a Wonderful Life, you've probably heard one of its most famous lines – "Every time a bell rings, an angel gets his wings."
"The American Film Institute ranks It's a Wonderful Life as their No. 1 movie of the most inspirational films of all time," said director Benjamin Hanna. "As we all experience new levels of isolation and separation from family, the story reminds us of our impact and the gifts we bring to those who love us."
Thanks to a partnership with WFYI, This Wonderful Life has already been filmed and is now available to stream. Through January 3, 2021, you can purchase an electronic ticket to watch the show. Instructions on how to stream it will be sent via email.
Keep in mind that, once you start the video, you have one week to finish watching it. If you're new to streaming, don't worry! The IRT has a helpful step-by-step guide.
Notes about the show
This Wonderful Life has a run time of one hour, 20 minutes and is recommended for patrons eighth grade and above. (There are some adult themes, including references to suicide.) The production also includes the use of strobe lights.