Some little girls played with dolls. This little girl played with cars. Hot Wheels, Matchbox, Johnny Lightning…I also built models of my favorites. Lots of them.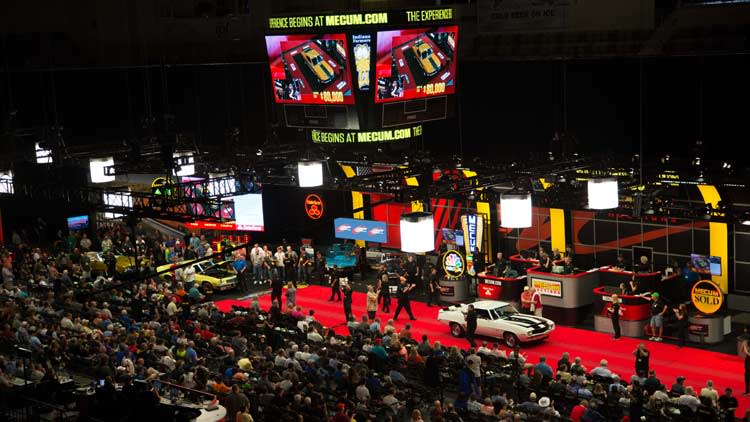 There's a Butthole Surfers song that I used to think they wrote for me. Ulcer Breakout includes lyrics like "Ever fall in love with a Chevy? Ever fall in love with a Ford? Ever felt the torque of a Hemi?"
Obviously I am quite a fan of the automobile and go to a LOT of shows every year; however, I have rarely seen such an exquisite collection of beauties as I saw at last year's Mecum Classic Car Auction at the Indiana State Fairgrounds.
This year's show runs now through May 21 and no gearhead will be disappointed with the more than 2,000 cars on the block and on display. You may have seen a Mecum auction on TV before and marveled at the seemingly endless parade of dream cars, but just wait until you see room after room packed with pristine wheels.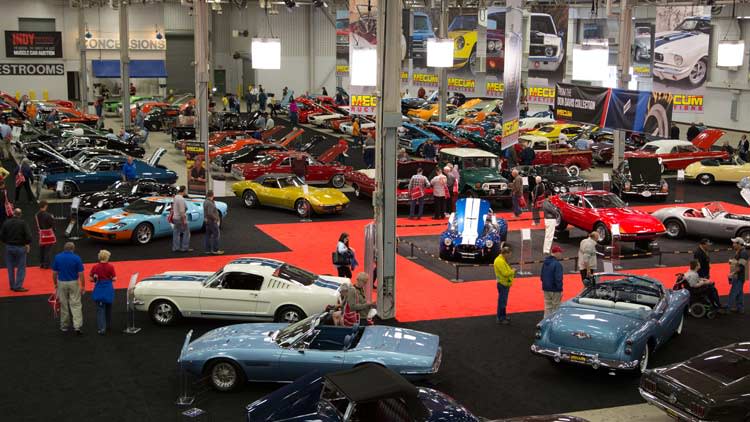 Did I mention that you can do more than look? You can bid on them and maybe take one home! 
Some featured lots include Shelby Cobras and Fastbacks, a Buick GS Stage 1, a GTO Judge convertible, the Love Bug collection (Herbie!), a McLaren Spider, a DeTomaso Pantera or two, Jags, Ferraris, and a variety of other items like autographed guitars, gas pumps, neon signs, kiddie rides, pedal cars, and my personal favorite, the Big Boy!
And here's one that's pretty exciting considering all the attention on the Indianapolis Motor Speedway this month...a 1907 Stoddard-Dayton, which is one of only three known to exist. The same make/model won the first auto race on the track on August 19, 1909. Its average speed was 57.31 mph!
Entry to look is $30. Bidder registration is $100 in advance and $200 at the door. Kids 12 and under are free.