The film industry was a whole lot different back in 1991.
VHS was the main mode of watching movies at home, Blockbuster was still in business, and Indy's Heartland Film was just getting off the ground in its first year.
Now three decades later, Heartland International Film Festival (HIFF) will celebrate its 30th anniversary, showcasing 143 films from Oct. 7-17 with in-theater, outdoor, and virtual offerings. In keeping with tradition, the 2021 HIFF will include a star-studded lineup of Event titles and 128 feature films (11 World Premieres and 8 U.S. Premieres), taking place across several Indianapolis theaters, including Kan-Kan Cinema & Brasserie, Living Room Theaters, Historic Artcraft Theatre, Newfields and the Indianapolis Arts Center (outdoor picnic-style). All film selections will have in-person screenings, and many of the films will also be available to view virtually.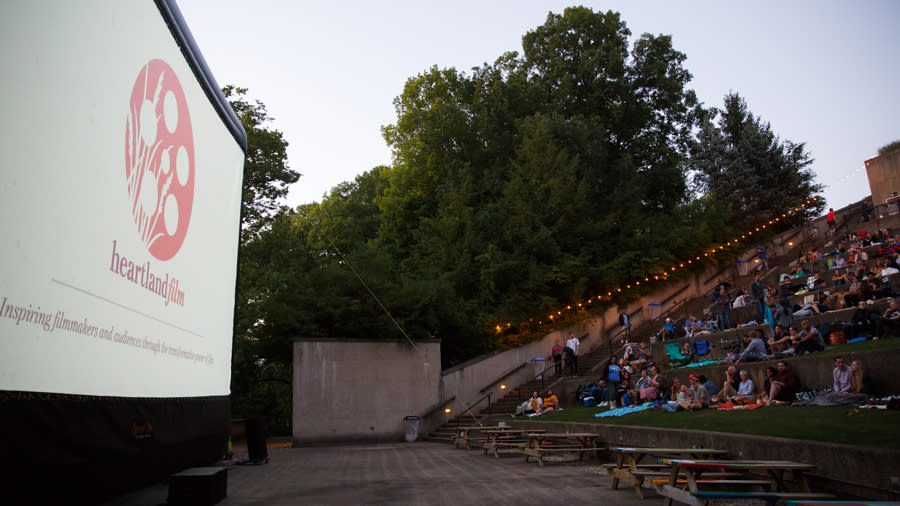 "After three decades, the Heartland International Film Festival has cemented itself as a major awards season stop while continuing to showcase impactful independent features from around the world," says Heartland Film artistic director Greg Sorvig. "Our team has worked hard to curate a program for this special milestone, and the caliber and variety of these titles will thrill both new and long-time attendees."
Newly announced in-person Event titles include:
-    Anniversary Gala Screening featuring Director Reinaldo Marcus Green's "King Richard" (Warner Bros. Pictures)
-    Feature Event featuring Director Pablo Larraín's "Spencer" (NEON)
-    Silver Screen Event featuring Director Mike Mills' "C'mon C'mon" (A24)
-    Director Event featuring Director Jane Campion's "The Power of the Dog" (Netflix)
-    Marquee Event featuring Director Wes Anderson's "The French Dispatch" (Searchlight Pictures)
-    Celebration Event featuring Director Kenneth Branagh's "Belfast" (Focus Features)
-    Cinema Event featuring Director Paolo Sorrentino's "The Hand of God" (Netflix)
 
Previously announced in-person Event titles include:
-    Opening Night featuring Directors Betsy West and Julie Cohen's "Julia" (Sony Pictures Classics)
-    Showcase Event featuring Director Fran Kranz's "Mass" (Bleecker Street)
-    Spotlight Event featuring Director Mia Hansen-Løve's "Bergman Island" (IFC Films)
-    World Event featuring Director Jonas Poher Rasmussen's "Flee" (NEON)
-    Centerpiece featuring Director Stephen Karam's "The Humans" (A24)
-    Music Event featuring Director Alison Klayman's "Jagged" (HBO Documentary Films)
-    Closing Night featuring Director Will Sharpe's "The Electrical Life of Louis Wain" (Amazon Studios)
Since 1991, HIFF has grown from a four-day event to an internationally recognized 11-day festival. This year's theme is "Rewinding 30 Years of Heartland Film." Festival attendees can expect VHS tapes, '90s nods around every corner and anniversary events, including a 35mm screening of the classic "West Side Story" (1961) (screened at the inaugural Heartland Film Festival in 1992), at the Historic Artcraft Theatre on Thursday, Oct. 14. How we watch films has changed since then, but HIFF remains dedicated to curating, promoting, and celebrating thoughtful and engaging films from diverse perspectives.
For the full HIFF film lineup, Event titles, fest passes, and ticket details be sure to visit HeartlandFilmFestival.org.