Great Scott! You'll have a hard time finding someone who doesn't know about Marty McFly's accidental joyride in a DeLorean time machine to meet his parents-to-be in 1955. Back to the Future is such a feel good movie, with characters you love or love to hate. If I'm scanning the channels and see it's on, I'll always stop to see Doc Brown's crazy genius, Michael J. Fox (aka Calvin Klein) shredding in the past and present, and the magic of the Enchantment Under the Sea dance.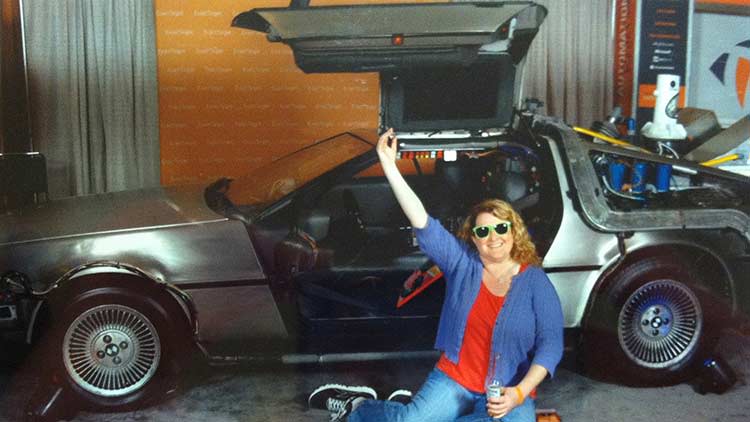 Not only does the flick celebrate 30 years since its release this year, we are also approaching the date Marty and Doc visited in the sequel: October 21, 2015. How can you mark the occasion, you ask?
No matter how you choose to celebrate, I know you'll have 1.21 gigawatts of fun. Just be sure you don't disrupt the space-time continuum.