Photo: Daniel Woody
---
As a self-described "river rat," Peter Bloomquist has paddled all over the U.S. while exploring the nation's vast network of waterways.
Now, as the founder of Frank's Paddlesports Livery, Bloomquist is working to shine a spotlight on Indy's waterways by providing affordable boat rentals and guided tours of the White River.
"We want to make Indy a river city," Bloomquist says of Frank's. "There are two incredible waterways that flow through it. We want to turn the eyes of both our citizens and our visitors back towards the river."
Located at 3001N. White River Parkway Dr. W. (in the same location as the Parks Alliance of Indianapolis), Frank's Paddlesports Livery offers up expertise and equipment to first-time paddlers and experienced water enthusiasts alike. In addition to hourly canoe, kayak, and stand up paddleboard rentals, Frank's also leads two guided tours of the White River, including a four-mile adventure that goes from Rocky Ripple to Riverside and a seven-mile adventure that goes from Broad Ripple to Riverside.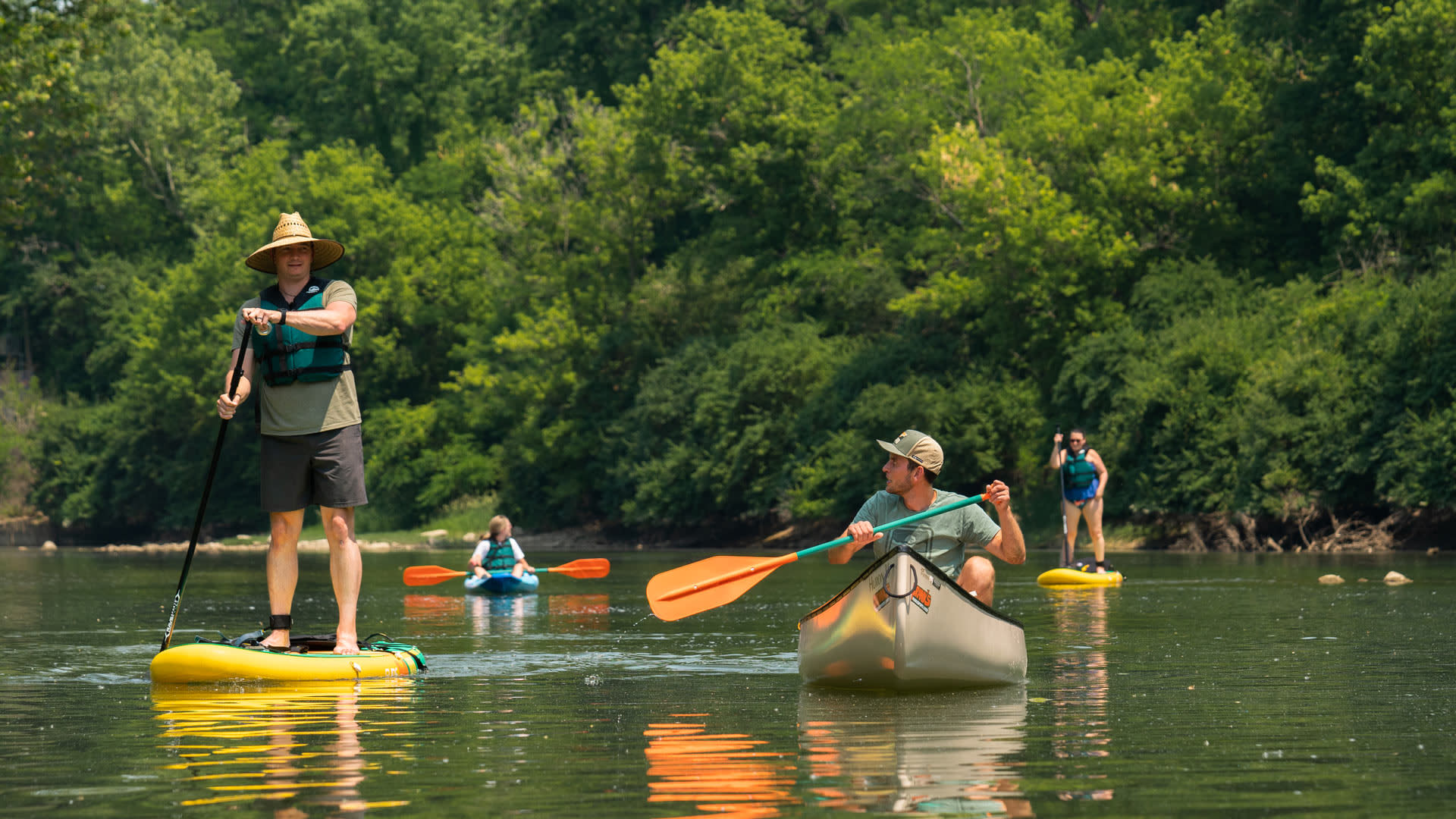 Named in honor of an adventurous dog that Bloomquist grew up with, Frank's Paddlesports Livery is all about making your experience on the water as relaxing as possible.
"We picked this location specifically because it's safe, easy and great for first-timers," Bloomquist says. "We're full service as well. We help you into the water to get launched, and we help you out of the water. We carry the boats for you — people don't have to do that."
When planning a visit to Frank's, Bloomquist says there are a few key things that people should know. First and foremost, the "buddy system" is a must when exploring waterways.
"Never paddle alone is the first and foremost rule of paddlesports safety," Bloomquist says.
Bloomquist also recommends that visitors wear water shoes and bring along a protective case for their phone, although Frank's has plenty of waterproof cases available for purchase as well.
"We have multiple containers that we can sell you — from floaty phone cases to dry bags — that range from $7.50 to $25," Bloomquist says. "But we highly suggest that someone in the paddle party bring a cellphone with them so they can give us a call if they're running late or have their GPS location on them if something happens."
Since celebrating their grand opening on June 11, 2023, Bloomquist says Frank's Paddlesports Livery has received a great deal of positive feedback.
 "People are like, 'I can't believe this is in our backyard,'" Bloomquist says.
Visit FranksLivery.com to book your next waterway adventure.