It's finally the time of year where we don't have to go outside with a coat. And that means that the saying must be right- April showers bring May flowers! Technically, it was March showers that are bringing April flowers, but we won't be picky. Besides, now I get to release the best spots in Indy to see spring flowers blossom.
Located right in the heart of the city, the White River State Park has some of the best nature in the entire area. The canal and river have some beautiful shade trees to sit back and relax under while you watch nature bloom. All of this, and you're still only steps away from some of Indy's best attractions including the Indianapolis Zoo, the Eiteljorg Museum, and the TCU Amphitheater.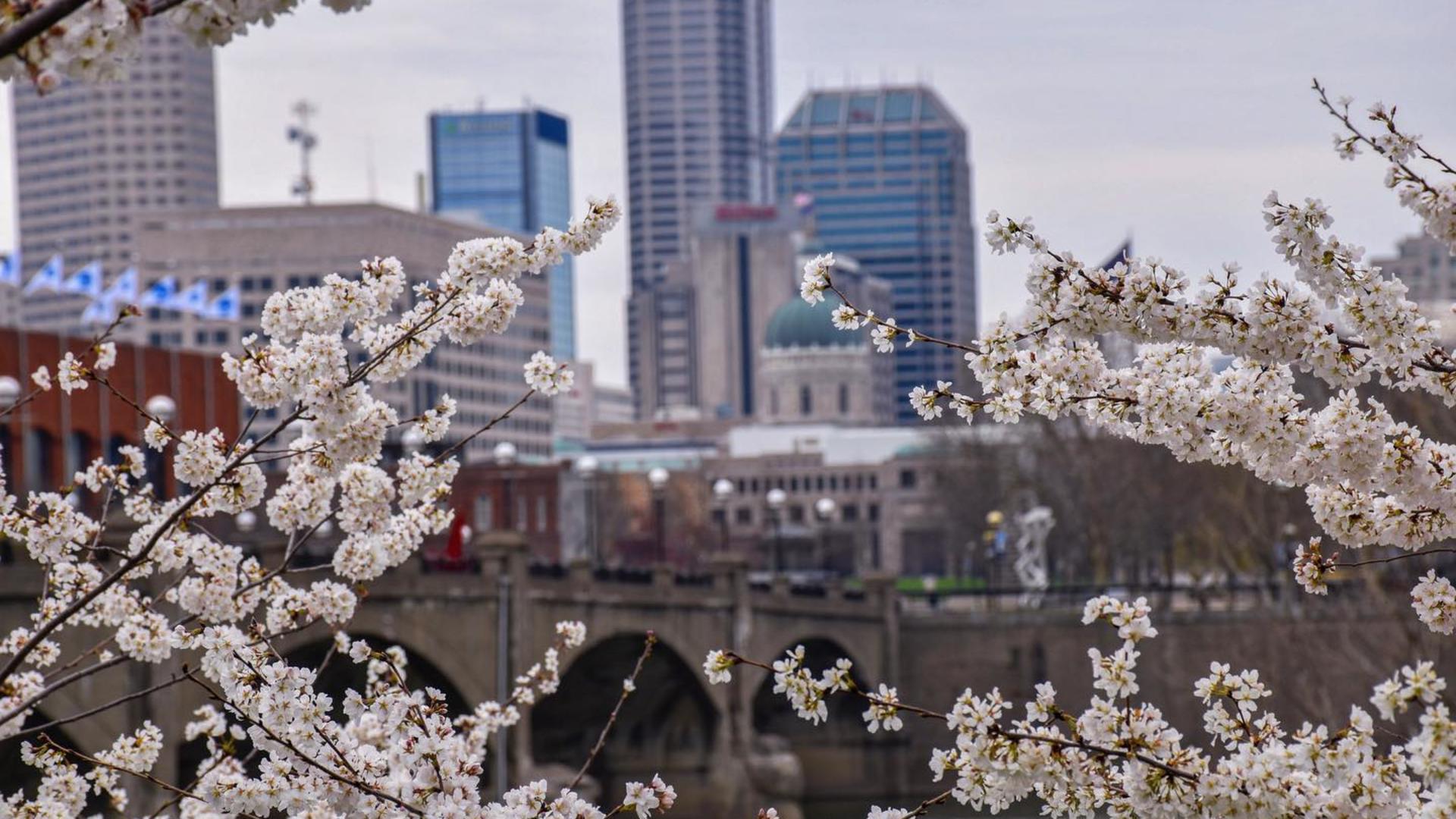 Just 15 minutes north of downtown, Holcomb Gardens is another haven inside the city with some amazing flowers. This hidden gem of Indy has a beautiful field to sit in to watch the nature around you spring back to life in the new weather. Feel free to walk along the towpath to see more nature coming out of hibernation. This spot allows you to escape the noise of the city and fully immerse yourself in the beauty of the changing nature.
Sitting at the top of a hill in the Holy Cross neighborhood, Highland Park has the perfect view of the city and its nature. The park includes a playground, so you can bring kids to play while you admire the flowers as they bloom. With this prime location, it's the perfect place to take pictures of nature and the city combined. 
The 3,900 acre park of woods, meadows, and ponds also makes the list! Eagle Creek Park is another great spot for nature lovers to enjoy the spring. The park has some of the area's best hiking trails for you to get some cardio in while enjoying the sights. The park also has paddle boards and kayaks for you to get out on the water and enjoy the cool as things start to heat up as summer comes.
And last but certainly not least, we can't forget about Spring Blooms at Newfields where you can see hundreds of thousands of colorful flowers. When visiting Spring Blooms, you'll be sure to get your steps in for the day as different flowers are sprinkled around campus. While you're there, cool off at the beer garden and grab a refreshing drink!