Probably my favorite thing to share with others is how to do something for free I'd willingly pay full price for. Enter the Indiana Historical Society, one of my happiest places in the Circle City. Located on the beautiful downtown Indianapolis Canal Walk, the Indiana Historical Society brings history of the Hoosier state to life in their world class facility.
And even better, you can access the entire facility for free all day on Thursdays in July from 10 am to 6 pm.
From interactive photo archives to a history lab where you can discover how research is conducted and preserved, there's so much for visitors of every age to experience. I just spent some time there a couple of weeks ago after not having visited in awhile. It didn't disappoint.
Stop into the Cole Porter Room to be serenaded live and learn the legacy of one of Indiana's most well noted songwriters. Or step through time to interact with historical figures of the Hoosier State's former eras. The You Are There rotating exhibits allow visitors to chat with people from Indiana's past. Currently, you can learn from the amazing Madame C.J. Walker America's first self-made female millionaire.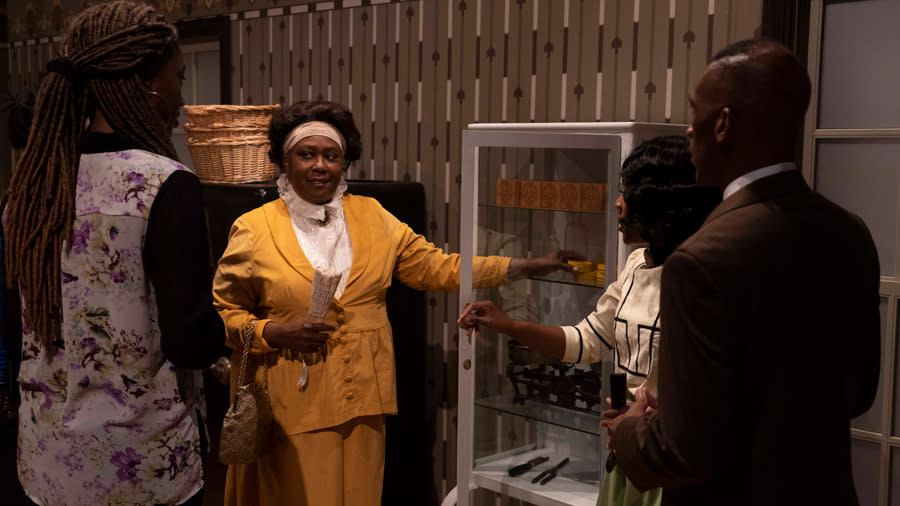 Or you can check in on the Genett Recording Studio to learn how records were made in 1927. I couldn't believe how much of the language we use in reference  to the music industry today originated from the earliest of physical productions. Last but not least, don't forget to visit Indianapolis in 1920 to discover how the city celebrated its centennial. 
Make the most of these unique experiences by asking questions and getting to know the people who made our state what it is today.
I think this experience is worth every single penny of the admission price. However, there are multiple ways to save money at IHS this summer and even go for free! 
Plus, Thursday nights during July, don't miss Concerts on the Canal. Each Thursday from 6-8 pm, enjoy FREE entertainment in a variety of musical genres. Sunset Jazz of the 1920s and 1930s from Hopkins and Miller on July 15 sure sounds amazing to this history loving girl. You can reserve a table for a price or bring your own blanket or chair and listen without paying a dime.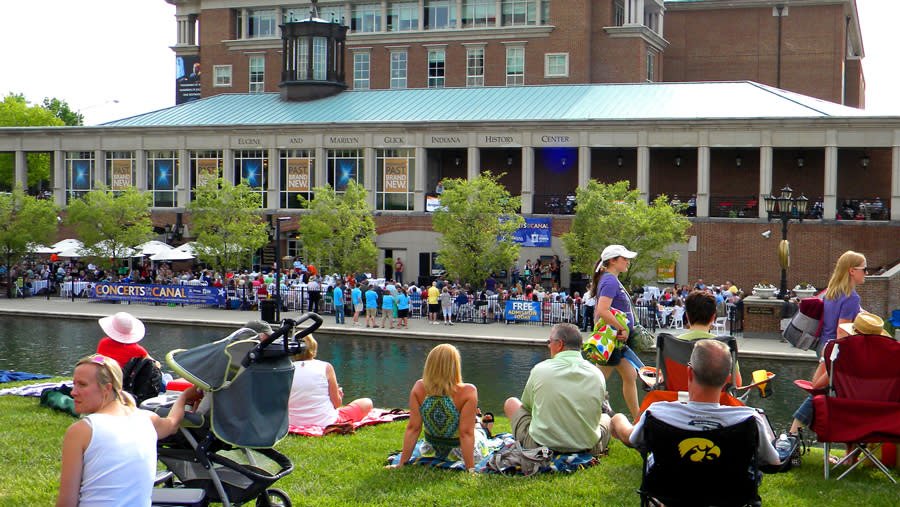 Not able to visit on Thursdays? IHS is also offering $5 Deals all Summer, including $5 tickets  when you purchase them online. You can also score fantastic $5 food deals at the Stardust Terrace Café and $5 bargains at the Basile History Market.
There are still plenty of days left this summer to enjoy. Why not save money and learn a little something while you're at it?