As more and more school buses roll down the road each morning, I find myself asking that forlorn late July question, "Can summer really be over already?" While it's true that my own kids are back in the classroom and this week most of my friends' kids return too, the answer is "Of course not you melodramatic fool!" Fall doesn't begin until September 21st. Or is September 20th? I always get the dates flipped. That's what Google is for. Hang on.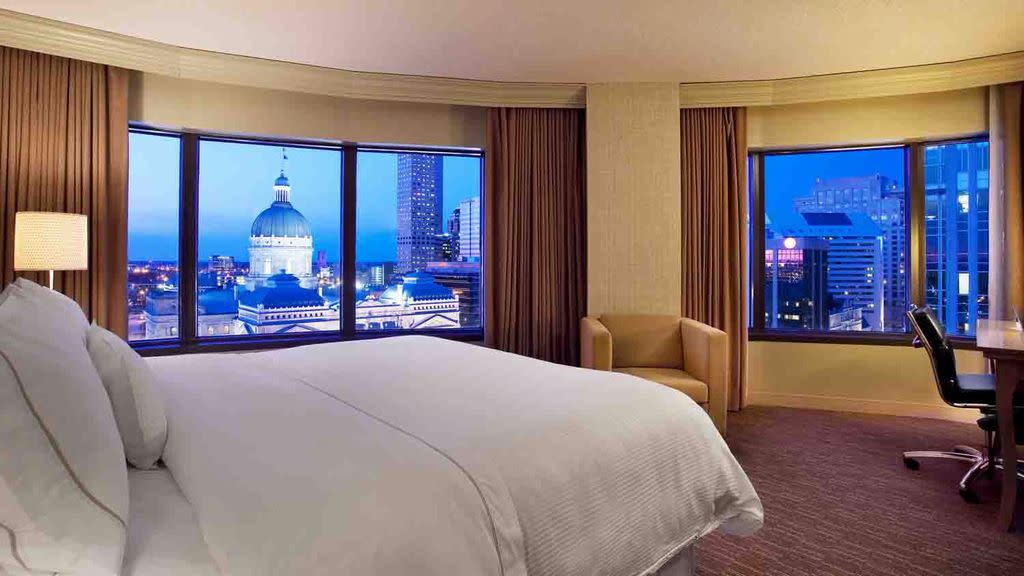 Wait, what? Fall doesn't even begin until September 22nd. I just nabbed you one, maybe even two more whole days of summer. The better news is there are officially fifty-five flipping days for you to soak up summer. The best news of all is that Indy is offering some killer End of Summer Hotel rates so that you can steal one last weekend away or one blow off work and relax in the middle of the week escape. Heck, the prices are decent enough that you could pull that trick more than once if you'd like.
August 19 - September 11th, rates drop all the way down to less than $80 per night at some Indy area details. You can even stay at the swanky downtown boutique hotel The Alexander for as little as $149 per night. From the northside where you could shop at The Fashion Mall or hit the Monon Trail to the southside where you can check out the new Zip City USA to all points in between, there's so much to be seen and done during the Last Blast of Summer in Indianapolis.
Don't let the beginning of a new academic year make you think you need to jump straight to picking out Halloween costumes and looking for new pumpkin recipes on Pinterest. And don't let the aisles packed with pencils and notebooks get you down. You can still have a great summer in Indianapolis. After all people, summer only began on June 20th which was only 41 days ago (thanks again, Google) which means you have more summer left than what you've already spent. That's crazy pants. For all of the hotel rates and to book your stay, check out these End of Summer Hotel Deals. And to be sure you don't miss a second of the second half of summer fun, go to Last Blast of Summer where you'll find details about concerts at White River State Park, the Indiana State Fair, Indy Eleven game promotions, new exhibits at The Children's Museum of Indianapolis and so much more.