Picture this: you pull your car into a drive-in diner, and a roller skating carhop appears at your window, ready to take your order of a burger, fries, and root beer float. Think this is an experience of the past? Think again! We may live in an era where ordering lunch online or through an app reigns supreme, but old-school drive-ins still exist in Indy. Start up your Thunderbird (or SUV, whatever works) and speed on over to these retro joints.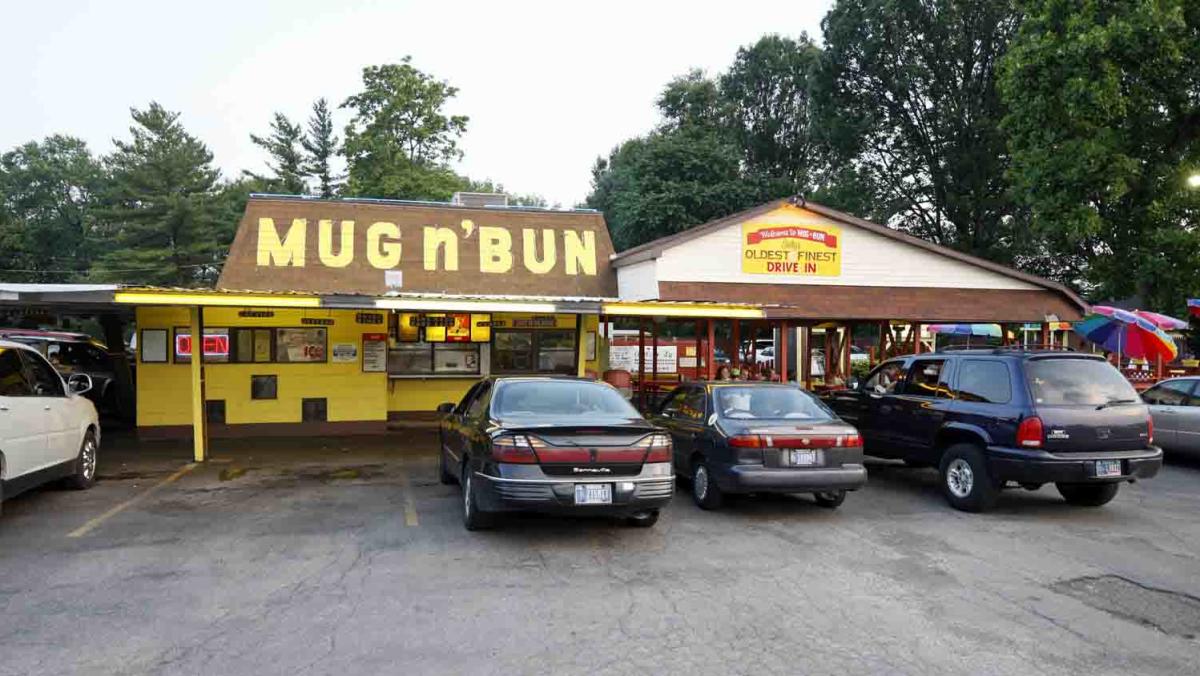 If that's not a quintessential drive-in name, I don't know what is. Mug n' Bun has been serving Indy's Westside for over 50 years with classic drive-in grub like breaded tenderloins, fried chicken, hamburgers, and fries. Don't forget to wash it down with a milkshake, malt, or ice cold glass of root beer! If you don't want to risk spilling ketchup on your car seats, you can dine inside the restaurant or bring your food to the outdoor picnic area.
This Eastside staple may have changed ownership over the years, but the steer-in status remains. The signature Twin Steer burger features two ground beef patties and cheese on a double decker bun with the famous Steer-In sauce, shredded lettuce and pickle. Don't miss out on a helping of fried green tomatoes, either. Still need more convincing? It was named one of
Visit Indy's Top 25 Restaurants of 2016
, and Guy Fieri paid them a visit in 2011 for his show Diners, Drive-Ins, and Dives.
---
Originally called "The Frosty Mug," this establishment reopened with a new "farm to curb" vision under the leadership of Clustertruck founder Chris Baggott. The Mug is a nontraditional drive-in in Greenfield that champions the slow food movement. They pride themselves on their use of pasture-raised, antibiotic-free meat sourced locally from businesses like Tyner Pond Farms.
---
Want more than just food? Pretend like you're an extra in Grease and park your car at Tibbs Drive-In Theatre on the Southwest side of town to enjoy modern flicks in an old-fashioned atmosphere. The renovated lot has four screens and can accommodate up to 1,600 vehicles. Fun fact: Tibbs is the only remaining drive-in theatre in Indianapolis.
Summer nights in Indy are the perfect time to take a trip back in time and visit a drive-in. Whether you're reliving the glory days or experiencing it for the first time, it's worth checking out!