If you've been missing the movie-going experience this year, then Heartland International Film Festival has you covered. The 2020 HIFF features 76 films, 23 premieres, and several special events celebrating diverse genres, stories, and perspectives. Conner Prairie, the famed living history museum just north of Indy, and Tibbs Drive-In will be both be hosting drive-in screenings for the 29th Annual Heartland International Film Festival. Tickets are now on sale.
Screenings at Conner Prairie
Conner Prairie will be screening two films each night with a wide variety of genres available. Showtimes are 7:15pm-8:45pm and 9:15pm-10:45pm. Tickets are purchased per person (not per vehicle). You can cozy up inside your vehicle or bring along chairs to use in your parking spot. Oh, and don't show up with a busted radio, or you won't be able to hear the movie! Also, keep in mind:
Purchasing tickets online in advance is recommended. 

Arrive at least 30 minutes before showtime. 

Concessions will be available for purchase, but you can also bring your own snacks.

Masks are required in restrooms and concession areas and social distancing should be maintained in lines.  

Private picnic areas can be purchased for you and five of your pals to stretch out under the stars and away from the cars. 
Conner Prairie Pricing
Each screening is $15 per person, or you can purchase a 4-pack for $55. There are also a variety of Fest Pass options currently for sale that will "unlock" virtual and/or drive-in screenings.
Tibbs Drive-In
In addition to the Conner Prairie screenings, virtual celebrations and showings will occur from October 8-18. Indy's Tibbs Drive-In will also have screenings on October 8-11 and 15-18. Additionally, the HIFF Q&As and panels are free and will be available via scheduled live streams.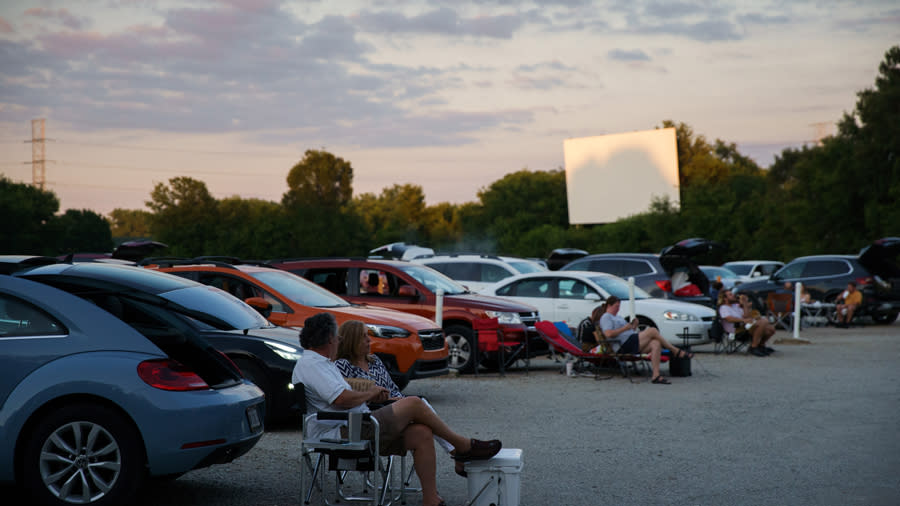 During a year where we've been asked to create distance, here's a chance to immerse yourself in engaging films while surrounded by a setting that reminds us of more carefree days.