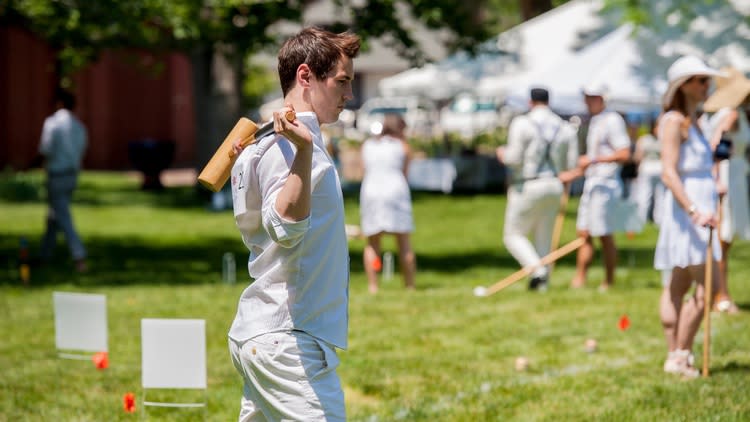 I want to urge you to register for one of my favorite annual Indy events, the Wicket World of Croquet at the Benjamin Harrison Presidential Site.
Picture this:
The bright green lawn is bathed in sunshine as players, clad in dress whites, prepare for an afternoon of friendly competition. Patriotic tunes drift from the porch where the White River Brass Band is stationed. Sun King Brewing Company and Garden Party Crafted Cocktails have made sure every player is in proper spirits. A giant charcuterie board from Goose the Market has bellies smiling. And you are in the middle of it all, playing a game that you DO NOT have to be good at or experienced with to pick up and enjoy. Make this your reality!
You can register for one of two tournaments: Leisure or Competitive. The former is a great introduction to the game. You'll play against others who are just learning or simply want to take it easy. The latter is for those who smack talk while playing cornhole, or intentionally cough during someone's throw in bocce. If you play to win - irregardless of direct croquet experience - you want to play Competitive.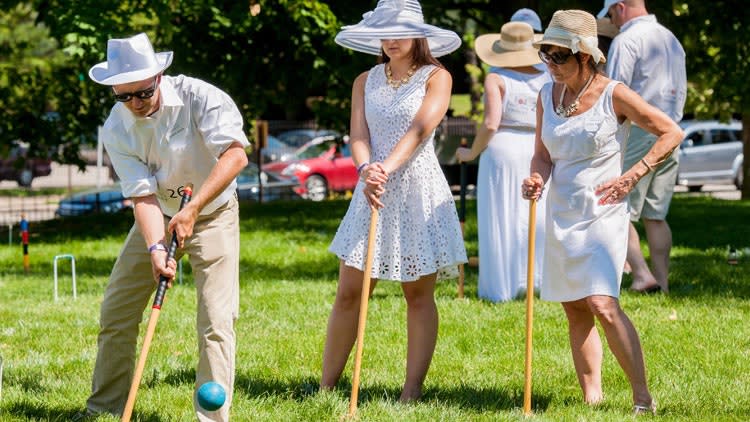 You can also buy Porch Party tickets and just enjoy the day. You'll look fabulous in your dress whites and just may win the 'Best Dressed' award. You'll certainly be fed well and libations will be plentiful. Plus, you'll enjoy yard games, croquet lessons, and entertainment. It's a cheap way to sample the event and decide if you want to step it up next year.
All funds go toward civic education for Indy's youth. I think we can all agree that understanding the power of a vote is more important than ever. The Benjamin Harrison Presidential Site works year-round to provide experiences for students that open their eyes to presidential history and the importance of being involved.
So, what are you waiting for? Only a few teams remain and you don't want to miss out - Register Today.