Local restaurant group Patachou Inc. is staying true to their roots by adding yet another restaurant in Crispy Bird. Located directly across the street from the original Cafe Patachou location, Napolese and newly opened Bar One Fourteen, this opening makes this the 13th restaurant under the umbrella and the fourth in the Merdian-Kessler neighborhood.
Far from your normal chicken shack, as soon as you step foot in Crispy Bird it feels like you walked into a dining room of a modern day home. The wood panel walls, large front windows, and a playlist featuring songs like Vibrant Thing by Q-Tip and Beautiful by Pharrell and Snoop Dogg, accompanied by people of all demographics help create a good vibe - it's a real intimate space.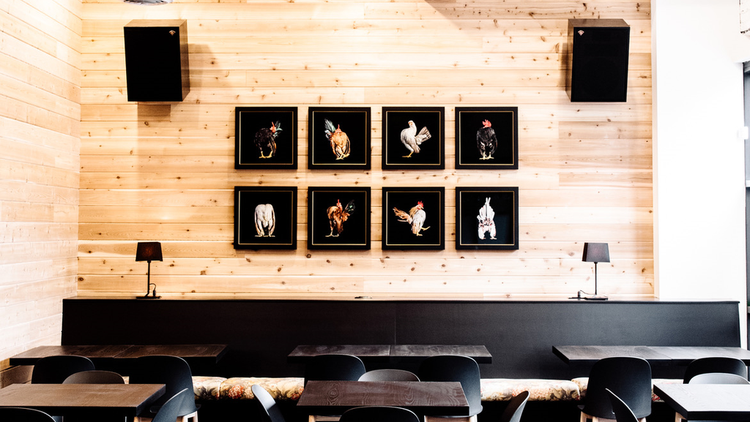 Photo: Mallory Talty
Let's get to the food - I must confess, looking at the @crispybirdchix Instagram account all day made me want to order one of everything and worry about my bank account later. After being seated and glancing over the menu it didn't take long to order the following:
Fried chicken sandwich
Mac n' cheese
Buttermilk biscuits 
Kale, brussel sprout, cabbage, and apple salad
Maple soft serve with the chocolate magic shell
Chocolate sabayon tart with whipped banana
First up: the super flaky buttermilk biscuits served with whipped maple brown butter. Conclusion: best biscuits I've ever had in my life. There was a family sitting next to me, and one of the kids would not eat anything besides the biscuits. Then there was the kale, brussel sprouts, cabbage, and apple salad with pistachio dressing. The crunchy fermented kale made this a dish more unique than any other salad or greens I've had. For the main meal, the chicken was fried perfect, but the mac n' cheese may have been the highlight of the meal; it was cheesy with a twist on the traditional dish. It's safe to say I will eventually try everything on the menu.
I could tell you about my experience all day but I think it's best if you go check it out yourself. Crispy Bird is open weekly, Tuesday - Saturday from 11 am to 9 pm. For the next couple of weeks I would expect a crowd, so to guarantee a spot click here and make a reservation before going. When you go in and visit let us know what you think by sharing on your social media accounts with the hashtag #LoveIndy.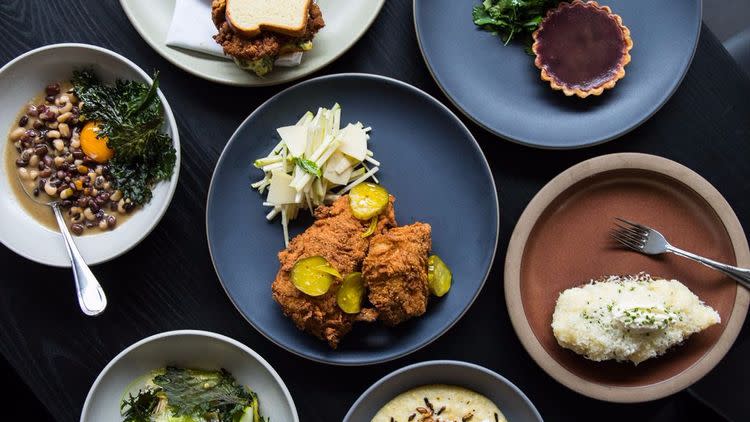 Photo: Christina Slaton