Every year, Indianapolis is overflowing with welcoming, fun-filled events of all varieties. That being said, you'd be hard-pressed to find one as welcoming and fun-filled as the Circle City IN Pride Festival.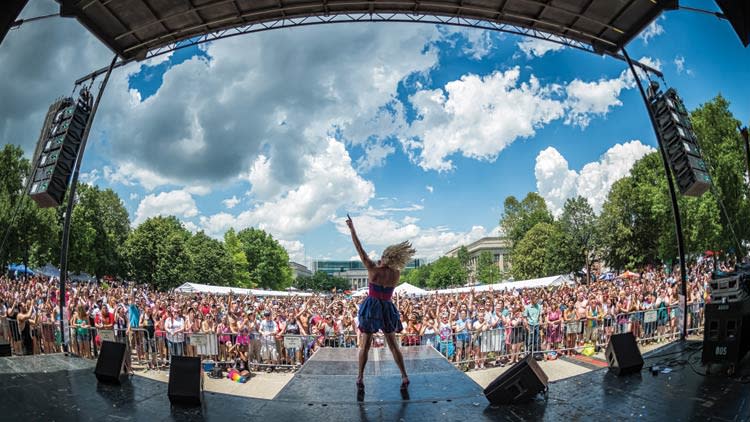 Following the conclusion of this year's pride parade on Saturday, June 11, the festival will once again take over Downtown Indy, running from 10 am to 7 pm at the American Legion Mall (700 N. Pennsylvania Street — between St. Clair and Michigan, Meridian and Pennsylvania). Like always, the thousands of expected attendees will be treated to a full slate of entertainment, including live music, drag performances, comedians, hundreds of vendor and community service booths, and the return of the Family Fun Zone.
"The greater Indianapolis LGBTQ+ community is set for an amazing year of growth, support, and new opportunities to connect through Indy Pride," says festival director H.R. Jung. "This year, we strive to find ways to bring more people to the table. The bigger the table, the more we have to celebrate."
Headlining this year's festival will be none other than platinum-selling, Grammy-nominated recording artists En Vogue. Known for songs like "Free Your Mind" and "Hold On," En Vogue were ranked by Billboard magazine as "the eighteenth most successful artist/band of the '90s," making them a very notable headliner.
"We are very excited to have En Vogue headline our Salesforce Main Stage," Jung says. "For many of us their music brings back great memories of growing up. I personally am excited to see them!"
In addition to En Vogue, other notable performers include Indianapolis rapper Oreo Jones, legendary DJ Miss Honey Dijon, and a Prince cover band called Royalty.