We're about halfway through Black History Month and hope you've been able to take advantage of some of the great artistic events happening around the city. There's still plenty of time to soak up some African-American culture, especially if you're a fan of classical music.
On February 28, the Indianapolis Symphony Orchestra (ISO) will present its annual Celebration of Black History concert at 7:30 pm at the Hilbert Circle Theatre. The popular event is now in its thirty-third year and will feature a variety of songs, including well-known hymns like "Amazing Grace" and "Lift Every Voice and Sing."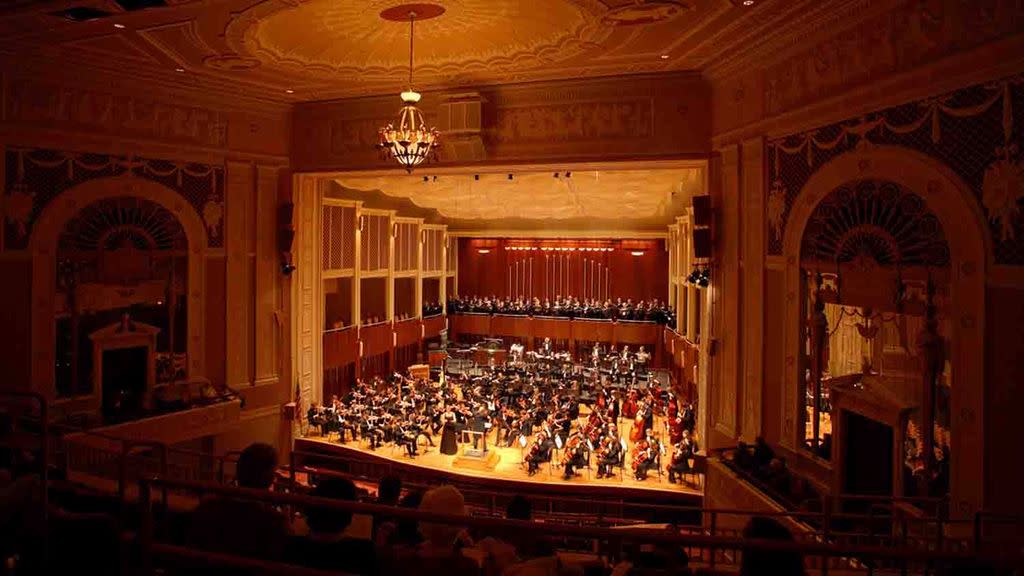 "The concert is an opportunity to learn more about the impact of African-American culture on symphonic music, along with the significant contributions of black composers and artists to the art form," says Gary Ginstling, Chief Executive Officer of the ISO. "We are thrilled to showcase the talent of local artists."
The evening's performance will be conducted by Chelsea Tipton II, who has worked with a variety of orchestras, including the Nashville Symphony Orchestra and the South Bend Symphony Orchestra. Classically trained tenor and Indianapolis Metro Police Department Officer Christopher Wilburn will be the featured vocalist. The Hilbert stage will also welcome 17-year-old soloist and violinist Maria Sanderson, the 2016 First Place Laureate of the Sphinx Competition, a contest that cultivates the classical music talents of black and Latino youth.
Sanderson hails from Morgantown, Indiana, and has been both a soloist and concertmaster for the Indiana University String Academy Chamber Orchestra. Last year, she toured with the school's Violin Virtuosi, a group of young musicians who performed as soloists and as part of an ensemble. Officer Wilburn also studied at Indiana University, as well as at the University of South Carolina and Boston University, and performed in operas around the country before becoming a law enforcement officer.
In addition to the aforementioned hymns, the program will include selections like "Sometimes I Feel Like a Motherless Child," a traditional Negro spiritual, and Mozart's Concerto No. 4 in D Major. Though the concert is free and open to the public, attendees must present a ticket. At 5:30 pm on the day of the concert, the ISO will release 200 tickets, which can be reserved and picked up in person at the box office. Concertgoers can request up to four tickets at that time.
For more information, visit the Indianapolis Symphony Orchestra online or call 317-639-4300.