Since 1984, Indianapolis has proudly hosted the Circle City Classic. Sports, music, arts, and culture combine, creating a celebration of America's finest historically black colleges and universities. This year, at the 36th annual Classic, Kentucky State University meets Jackson State University on Saturday, September 28th at Lucas Oil Stadium.
But the Circle City Classic is so much more than just a football game. Over 175,000 people gather each year in Indy to honor the history, educational accomplishments, and talents of a prestigious community. What started as a sporting tradition has bloomed into a dynamic weekend filled with fun and scholarship.
Circle City Classic Coronation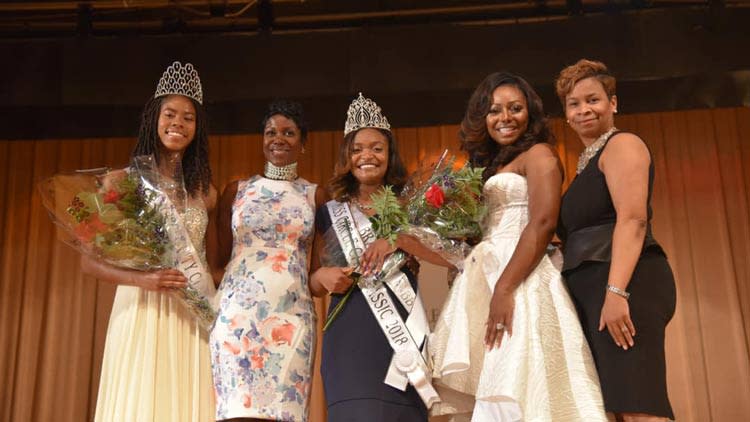 The Classic actually begins a week in advance on Sunday, September 22nd with the Circle City Classic Coronation. Doors open at 4 PM at the Marian University Theatre. Young women learn lessons of leadership, scholarship, etiquette, personal finance, and more through this vital program. Tickets are $20 and available at the Indiana Black Expo Offices or at the door.
Circle City Classic Prayer and Praise Worship Service
On Wednesday, September 25th, don't miss the Prayer and Praise Worship Service. Doors open at 6 PM, and the service begins at 7 PM. Join Pastor Kevin Cosby (Sr. Pastor of St. Stephen Church, Louisville) and special musical guests Lamar Campbell and the Mount Carmel Baptist Church choir at St. John Missionary Baptist Church as they lead a service filled with reverence and joy.
Circle City Classic Cabaret
This year's Circle City Classic Cabaret features the legendary Isley Brothers, SOS Band, and Zapp. On Friday, September 27th, don't miss this great line up at the Indiana Farmer's Coliseum at the Indiana State Fairgrounds. The concert begins at 7:30 PM. You can get tickets through Ticketmaster, the Indiana State Fair Box Office, or the Indiana Black Expo Box Office.
The Circle City Classic Parade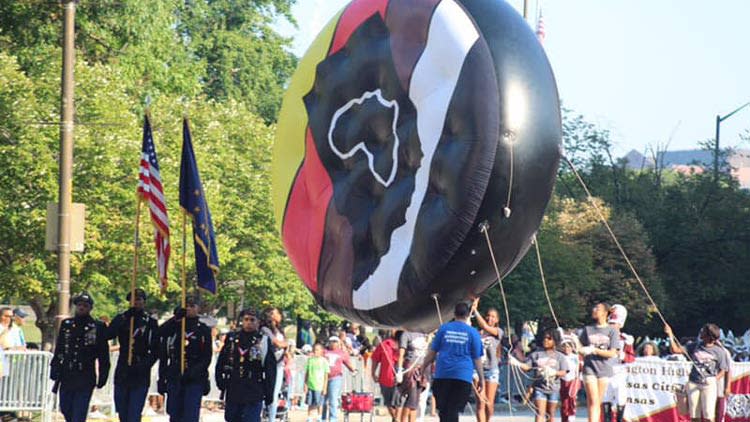 One of the crowning events of the entire weekend, the Circle City Classic Parade marches the day's festivities along with bands, floats, balloons, and so much more! Get geared up for the big game with some serious fanfare. The parade runs from 10:30 AM to 12:30 PM. Then, don't miss your opportunity to tailgate and check out the fanfest near Lucas Oil Stadium after the parade.
Circle City Classic Education Day Party
Middle school and high school students with a ticket to the Circle City Classic Game are invited to a college fair like no other! The Education Day Party features a live DJ, raffle giveaways, and over 40 HBCUs turn future learning into fun. It's an opportunity for students to learn about furthering their education while gaining access to knowledge about financial aid and scholarships, too. Check in begins at 11:30 AM on Saturday, September 28th at Lucas Oil Stadium. The event concludes at kick off of the game at 3 PM.
The Circle City Classic Football Game
Football fans will flood the stands at Lucas Oil Stadium for the big game, kicking off at 3 PM. While supplies last, there's a crazy good deal on tickets for the game. Prices start at as little as $5 and you can Buy One, Get One Free. You can also elect to buy a ticket and send an Indiana youth to the game for free, too. Get your tickets here.
A week filled with tradition, excitement, fun, and a passion for creating a vibrant future, the Circle City Classic gives new life to Indy every single year. Don't miss your chance to get in on the energy and vision yet again.