"These movies are called Spaghetti Westerns, Cherie. That means they were largely filmed and produced in Italy." I tucked back that piece of knowledge for Jeopardy! questions and to dazzle my nerdy friends on trivia night.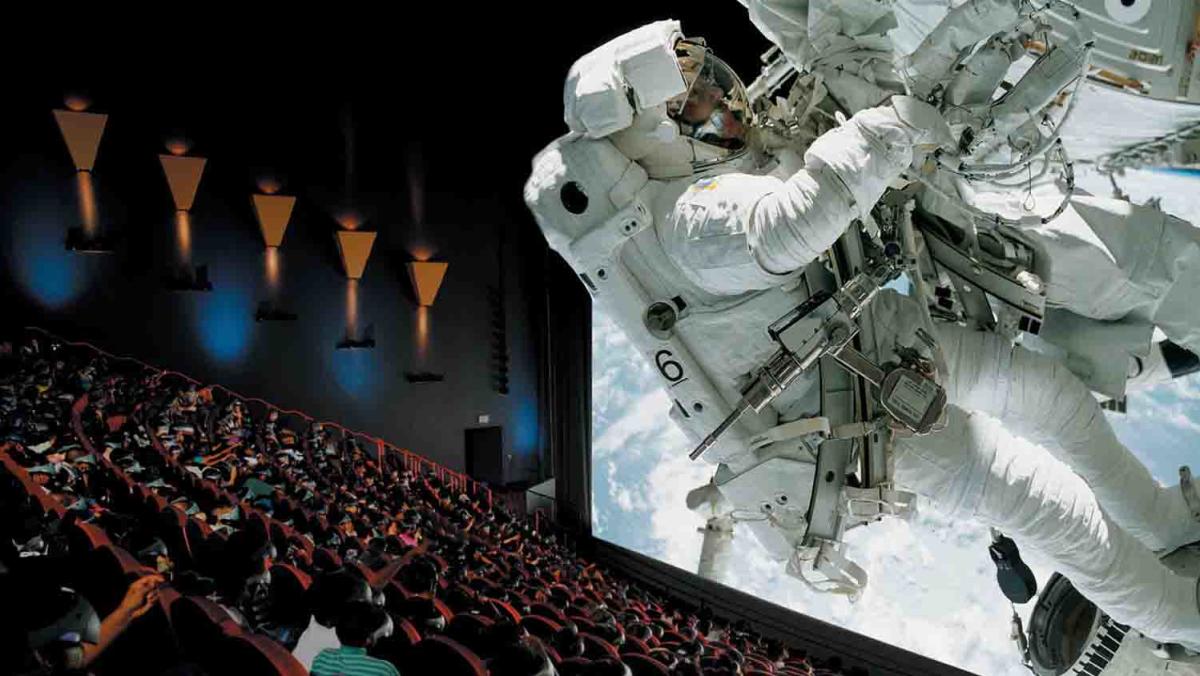 Anytime a reboot of a classic cowboy flick releases, I have an impulse to watch it snuggled up next to my dad with a big bowl of popcorn. Modern retellings of the American West fascinate me, too. Innovative storytelling coupled with a genre of film that's endured through generations pique my interest just as much. 
If you're a student or fan of the Old West, you'll want to head to the IMAX Theater located in the Indiana State Museum of White River Park this spring and summer. In coordination with the Eiteljorg Museum of American Indians and Western Art's Reel West exhibit, the IMAX is screening both classic and current Western flicks.
Last Wednesday was one of my dad's favorite films The Good, the Bad, and the Ugly featuring Clint Eastwood.
In May, see Westworld - the 1973 movie, not the new HBO series - starring James Brolin, Richard Benjamin, and Yul Brynner. The current cult hit has its roots in this classic film. In a futuristic theme park, guests can pretend to be gunslingers in an artificial Wild West populated by androids. Get your tickets for the May 9 7 pm show here.
The final film in the series will be shown June 13 at 7 pm. No Country For Old Men stars Tommy Lee Jones, Javier Bardem, and Josh Brolin. Don't miss this tale of a hunter finding the grisly aftermath of a drug deal and taking the abandoned cash while a wild chase ensues.
Each of these films has a direct connection to the Reel West Exhibit - including a full costume worn by Javier Bardem as Anton Chigurh in No Country For Old Men. You can explore the Reel West exhibit from March 3, 2018 through February 3, 2019 at the Eiteljorg.
Grab your popcorn and settle in for a Western at the IMAX and see the Reel West Exhibit to further your understanding of the true history of the American West.